Back to Varsity 2015 — gadget edition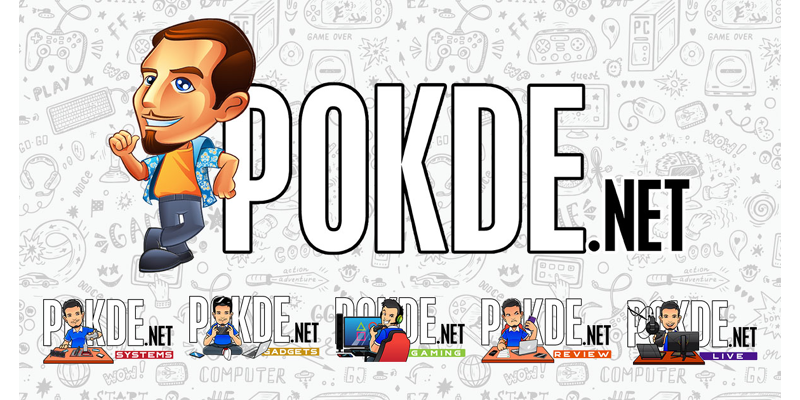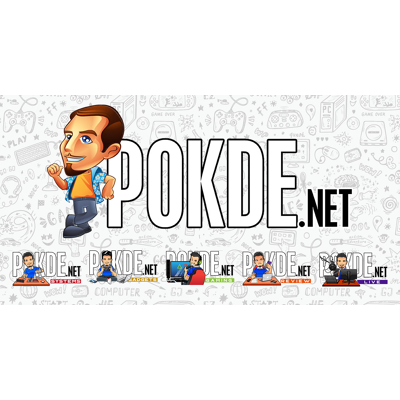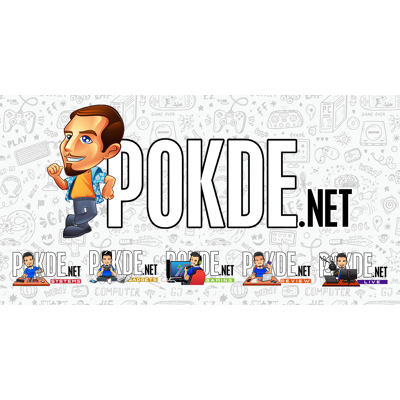 We know some tech. And when people know that you know tech, you will always be faced with a similar question "My kid is going to college, what laptop/smartphone/printer/tablet should I buy for him/her" and I believe most tech enthusiasts can relate to this. So this post is a little guide to help you guys decide on what to buy this year for your kid or yourself, according to your budget range, of course. So let's go through the categories in our Back to Varsity 2015 — gadget edition guide. We have recommendations for smartphones, tablets, laptops and also a printer which should make your life choosing your purchase a little easier.
Smartphone
Smartphones are absolutely necessities in a students' life. I heard UNIMAS updates their freshmen during orientation week solely through Facebook. As a student myself, I really can't live a day without my smartphone. Group chat in Whatsapp is used to update the other members of an event committee, while personal chats are used to maintain communication with my loved ones. Facebook and Twitter is used to keep track of the latest updates and news. Some games are played while waiting for public transport. I also listen to music a lot while waiting or on public transport. Needless to say, a smartphone will be a very integral part of a student's kit. So let's have a look at some of the best offerings within their price ranges.
The Zenfone 2 may be a little long in the tooth, but the performance that it has packed inside its plastic shell is still enough to scare off its competitors. The very common complaint of having sub-par battery life for a 3000 mAh battery was not experienced when we reviewed the device, but with the chart-topping fast charging feature, you can get a quick top-up of juice before an outing or a class. The Zenfone 2 comes in 5 variants, but we recommend the Zenfone 2 ZE551ML with 4GB RAM and 32GB internal memory which now retails for RM1199 inclusive of GST , as the massive amount of RAM ensures multitasking will be silky smooth on the device. The 2GB variants are also sufficient for normal usage, but for the small difference in costs, I believe the 4GB variant is more worth it. Both the front and rear cameras are pretty decent and you should be able to capture some nice memories with them. For the ladies who are interested in better selfies, there is also the Zenfone Selfie with a 13MP front camera (gasp!) which will be launched on 30th August 2015. However the Zenfone Selfie runs on a weaker Snapdragon 615 which will be paired with 3GB of RAM.
The Xiaomi Mi4i is a good budget device, with a surprisingly good camera for its price. The Mi4i runs on MIUI based on Android 5.0, and while I am not a big fan of the skin, it does run quite well. The Snapdragon 615 inside mated to 2GB of RAM is sufficient for most tasks, but there is some minor but noticeable delay when opening or switching between apps. The screen on this device is also top-notch, 1080p in a 5″ display ensures you won't be able to spot individual pixels. The build quality is commendable for a mid-range device. Eventhough it is made of only polycarbonate, it is a unibody design which still affords a certain level of "premium-feel". The thin bezels makes it very easy to hold, and the light weight just makes it better. Battery life is good, and will definitely last a day as long as you don't play games throughout your lectures. A drawback of the Mi4i is the 16GB non-expandable memory. It will take a RM749-sized bite out of your wallet. You can plump up an additional RM150 to get the Mi4i 32GB which will cost RM899. China has just gotten a variant of the Mi4i known as the Mi4c, with a much beefier Snapdragon 808 under the polycarbonate shell, but we don't know if it will ever be made available to Malaysians.
Redmi 2 Enhanced
The Redmi 2 Enhanced is the cheapest smartphone that we can recommend. It comes with a Snapdragon 410 64-bit quad core with 2GB of RAM. 16GB of internal memory is present, expandable with a microSD card. Dual SIM LTE support comes standard for the Redmi 2 Enhanced. The 4.7″ 720p IPS display is very decent at this price range. The imaging department is handled by an 8MP sensor for the rear camera and a 2MP front camera for you to take selfies with. The battery capacity of 2200 mAh might be the weak link but given that the Snapdragon 410 is quite a frugal chip, perhaps we have nothing to worry about. It will cost RM459, but if you wait for Lazada vouchers and coupon codes, you might be able to get it for cheaper.
Our reviewer Superdaddy dubbed it the "Zenfone on steroids" and I have to say I agree with him. With affordable pricing similar to the Zenfone series, the ASUS Padfone S has performance that doesn't even belong in the price range. An improved variant named Padfone S Plus raises the bar even further by adding 1GB of RAM for a total of 3GB as well as increasing the internal memory to 64GB from 16GB in the original Padfone S. Yes, 64GB internal memory which is also expandable by adding a memory card. The most unique feature of the Padfone series however is its ability to dock into the Padfone S Station, so it can do double duty as not only a phone but also a tablet. ASUS also started selling the Padfone S smartphone and Station separately now, making it an excellent deal for both people who just want a affordable smartphone or those who also want the tablet function. Under the 5″ 1080p IPS display lies a Qualcomm Snapdragon 801 running at 2.3 GHz coupled with either 2GB in the Padfone S or 3GB in the case of the Padfone S Plus. The weakest link in what could have been a perfect phone is the battery life. A small-ish 2300 mAh battery keeps it running for a day with light usage, but heavier usage will see it drain much quicker than its newer competitors. If you decide to get it with the Padfone S Station you will be getting an extra 4990 mAh of battery power along with the 8.9″ 1920×1200 screen. A flaw with the Padfone S Station is the hefty weight. The Padfone S is currently sold for RM699 while the Padfone S Plus goes for RM879 as sold by DirectD. The Padfone S Station will cost RM499.
Tablets
Tablets are not really as necessary as smartphones, but do offer a better experience with their larger screens which will come into play especially when reading or watching movies. As students are often found out and about whether moving from their hostel to lecture halls, from one lecture hall to another or just simply going on an outing, having a larger screen to read lecture notes will be quite convenient. Or it can be used to catch up on the latest episode of Runningman while riding the bus to their faculty. I myself usually use my tablet for Clash of Clans. The larger screen makes it so much easier to collect resources as well as see the bigger picture before attacking a base. I also use my tablet for editing the blog when I can't wait till I get back to my laptop in my hostel room. In my opinion, a perfect tablet must be bigger than a phone, but must also be not too big so as not to affect its portability. Let's go through our shortlist.
Xiaomi Mi Pad
The Xiaomi Mi Pad is one of the rare devices equipped with a NVIDIA Tegra K1 SoC. The NVIDIA Tegra packs 4+1 Cortex A15 cores, a configuration first seen in the Tegra 3 which saw 4 high performance A9 cores and one low leakage A9 core put together. The Tegra K1 also packs a Kepler-based GPU with 192 cores. You will get 2GB of RAM to play around with. The 16GB internal memory is expandable with microSD cards, something that few Xiaomi products support. The display is a 7.9″ 2048×1536 IPS display, offering sharp visuals matching or even besting those from the iPad mini retina. The overall design is extremely similar to Apple's smaller tablet offering, except that it is made nearly completely of plastic, unlike the iPad mini. A downside of the Mi Pad is it is still running on Android 4.4 with the MIUI overlay. The Mi Pad is available for RM799 on Xiaomi's official sales website.
The ASUS Zenpad C 7.0 is a very affordable tablet, costing only RM499 SRP. The Zenpad C has an Intel Atom x3-C3200 with 1GB of RAM. It lacks the higher resolution screen and switchable back covers of the Zenpad 7.0 but isn't really that bad for budget-conscious users. The blue-light filter feature makes e-book reading even less strenuous on the eyes. This is a very good no-frills tablet for students who want to go through some lecture slides quickly or also for accessing social media.
IPRO Livepad 8.9
The IPRO Livepad 8.9 is a Windows tablet, with a Intel Atom Z3735F quad core along with 2GB of RAM under the hood. The screen of the tablet is a high resolution 8.9″ screen pushing a resolution of 1920×1200. The tablet's weight is a drawback for some users, but to some the heft might also lend it a premium feel. Not that the materials used aren't premium. Glass panels front and back with a aluminium frame around the edges. An optional keyboard case is available will cost RM139 if purchased separately but will cost RM100 if purchased together with the Livepad. Running Windows instead of Android also allows it to support productivity apps like a normal laptop, and with the keyboard case, I believe you will be able to use it like a normal laptop too. It will cost RM699 for the 16GB variant, while the 32GB variant is RM799 on their official online store. The memory is also expandable with microSD.
Laptops
Most probably one of the biggest and heaviest piece of portable hardware, laptops are still needed for their much higher processing power as compared to what can be packed into a tablet. The cost of a normal laptop is also much less prohibitive when compared against a tablet of similar performance. Thus laptops are still long for this world. The laptops in this list may be outdated with Haswell processors instead of Broadwell though which may be fitted into the latest models. The prices I quote will be linked to where I got them from but they may be subject to changes so don't quote me on it.
Enthusiast Laptops
These are the laptops for the PC gamers among the students. Portable yet still packing some muscle, these are the laptops to choose from if you are either a gamer or studying courses that will have workloads requiring more processing power than what cheaper models can provide.
Lenovo Flex 2 14
The Lenovo is first in this list because I like the hinge design. Instead of 360 degrees, it only opens out to 300 degrees, but that is plenty to put the laptop in display mode. The specifications may not be top of the line, but should satisfy most casual gamers with a i5 4210U, 8GB of RAM and a NVIDIA GeForce GT840M GPU. A 14″ IPS screen is pretty good, although a 1080p would have been preferred. The Flex 2 15 has exactly that, but 15.6″ is a little bigger, so the portability is slightly lesser. The main draw of getting this laptop would be the 300 degree hinge that will allow you to use the touchscreen function more naturally. It is currently found on Lazada for RM2219, but you may be able to find better deals elsewhere if you look slowly.
Acer Aspire V15 Nitro Black Edition
At Pokde.net, all of us are gamers. However I am the only member who doesn't own a desktop. Why? I live in the hostel at my university, and having a desktop means having to lug pieces of hardware each weighing several kilos each down few flights of stairs. No thank you, not interested. So I have turned to relying on gaming laptops to get my fix. While I don't own the Aspire V Nitro, I highly recommend it. Why? It has an M.2 expansion slot, as well as an IPS screen, things the Lenovo Y50 I own lack. The Y50 only has one SATA slot which limits my upgrade options for fast storage, as I have to consider the capacity of the SSD I will get, and as we know SSDs are rather costly in the 500GB range. The IPS screen will ensure better viewing angles compared to the non-existent proper viewing angle of the Lenovo Y50's screen. The only flaw I can see in the Acer Aspire V15 Nitro without testing it myself is that you need to remove the motherboard to clean the fans. It will cost you around RM3375 but prices may have increased with Acer's upgrade to the GTX 960M GPU along with the implementation of GST as well as our weak currency.
MSI GE62 2QE Apache
The MSI GE62 2QE Apache packs a GTX965M GPU under the hood, which is based on the GM204 silicon and is significantly faster than the GTX860M/GTX960M GPUs found in lesser gaming laptops. Another feature exclusive to MSI gaming laptops are the RGB backlit Steelseries keyboards. A 15.6″ 1080p Samsung PLS display is comparable to IPS offerings. A total of THREE M.2 slots are available, and MSI also managed to cram an optical drive into the 27mm body of the GE62 Apache. The fierce-looking body is built of a combination of aluminium and plastics. The MSI GE62 2QE Apache is not going to be cheap but for RM4699 I believe it is one of the cheaper options equipped with a GTX965M. This is only for the really rich students though.
Budget Oriented Laptop
Laptops suggested above are not necessary if you are not a gamer or will not be facing heavy workloads like 3D rendering or CAD software. If you are taking accounting, tourism or management courses, there's no reason why you need to get any of those above, unless you are also a gamer, of course. Performance on affordable laptops nowadays can be considered sufficient for daily tasks. Browsing Internet, word processing, preparing presentations, light photo editing and watching HD movies can easily be done without any lag or application crash.
ASUS X454LJ-VX138B
I've spent more time in searching for a suitable laptop within the price range of RM1000 to RM1500. So far I found that ASUS offers better specifications and value. This is not merely a biased suggestion but please let me know if you found another notebook that is equipped with the latest Intel Core i3 5005U processor and a NVIDIA GT920M graphics chipset for under RM1500. The ASUS X454LJ-VX138B is our best recommendation at this price range. Not only does it have a better processor and graphic chipset than most other models in its price range but it comes with preloaded Windows 8.1 operating system. Total of 2GB RAM is good enough for daily computing,  but upgrading it to 8GB would better. The ASUS X454LJ has 500GB hard disk storage which is plenty, but if you want faster performance, replacing the HDD with a budget SSD would be better. It will be an excellent investment as not only it will boot up faster but you will get a snappier laptop overall. USB 3.0 port is also available, this could be advantageous since most external hard disk comes with USB 3.0 connector thus it will enable faster transfer speeds. The ASUS X454LJ-VX138B pricing is actually quite affordable as I've found several deals on the Internet, you can buy it from a trusted lelong store at a price of RM1400 including postage or RM1368 excluding postage from a Lowyat.net forumer sales thread.
ASUS X453MA WX241B
Shrinking the budget further, it is a lot harder to find a good laptop. But within the price range of RM1000 to RM1200, I've found two results, the ASUS X453MA and the Lenovo G40-45, I ended up recommending the ASUS option. Specifications on both laptops is slightly different, in terms of raw performance the Lenovo G40-45 80E100-6WMJ houses an AMD APU A6-6310 which is pretty close in terms of performance with the Intel Pentium N3540 inside the ASUS X453MA WX241B.
Other specification is almost identical for both laptops, both are loaded with 2GB of RAM and 500GB hard disk storage. With 14 inch display size, the laptops will only have 1366×768 resolutions. Price differences can vary depending on the seller. I have found the ASUS X453MA going for RM1224 while the Lenovo G40-45 is selling at RM1112. Comparing the two based on their prices, the Lenovo G40-45 is cheaper and also has better raw performance but what made me choose the ASUS model? It's simple, I have a Lenovo G40-45 and the display is really quite bad, swinging me in favor of the ASUS laptop.
Printer
Every college student may face problems when it comes to assignments and one of the biggest problem is printing it out. You might not have a printer and the printing service may charge a decent rate but sometimes you will have to accept some drawbacks like printing and paper quality. Not to mention you have to set aside some time during working hours to print your assignment, no midnight rush jobs for you. So I decided to throw in a printer suggestion for you, it's not only for your personal use but with this recommendation you might consider running a small printing service.
EPSON L220
Look no further than the EPSON L220, this printer has quite a lot of positive feedback. It will cost you about RM450 for the printer and RM20 refill ink for each colour. The EPSON L220 has its own ink tank system from the factory, not like Canon printers that need you to install third party tank system called CISS. For comparison, you can get a modified Canon MP287 that costs around RM 350. The ink refill cost is same as ESPON that is RM20 for mono and RM30 for colours. Total the initial cost, Canon is cheaper but why I am choosing the EPSON L220 over the modified Canon MP 287? EPSON stated that their printer system can print up to 4000 pages for mono and 6500 for colour pages with only one refill. With Canon, you won't get as many pages out of a single refill as you will with the EPSON. I'm not sure the exact number of pages you can print with the CISS setup but Canon stated that the black PG47 cartridge can print up to 400 pages while the colour CL57 cartridge is good for only up to 300 pages. Also worth mentioning is the Canon MP287 with CISS setup is quite unreliable, often requiring a little DIY here and there. For me it is EPSON that offers the best deal.
What do you think? Do you know of any models offering better value for money than our listed recommendations? We are always open to suggestions! Hoped we helped make choosing your gadgets easier. Oh and good luck in university!