Notable Differences Between the ASUS ZenBook UX433 and the ASUS ZenBook UX533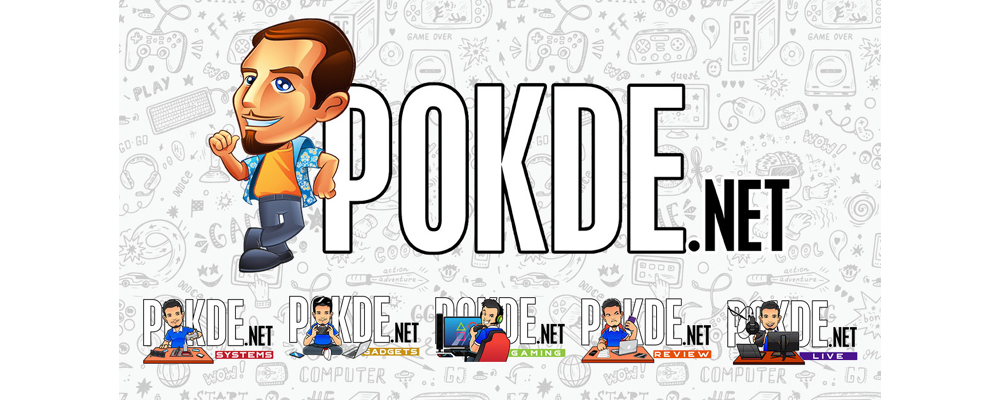 Notable Differences Between the ASUS ZenBook UX433 and the ASUS ZenBook UX533
The folks over at ASUS Malaysia recently unveiled three of their newest offerings in the ZenBook lineup. Those three are the ZenBook UX333, UX433, and UX533. The most notable difference between those three models are the display sizes; 13-inch, 14-inch, and 15-inch respectively.
We got our hands on the ASUS ZenBook UX433 and UX533, and both of these laptops actually have more differences than you might think at first glance. Let's take a look at them, shall we?
Different Intel Core CPU Offerings
For starters, the ASUS ZenBook UX433 and UX533 have different CPU offerings. The 14-inch laptop utilizes the Intel Core i5-8265U whereas the 15-inch laptop utilizes the faster Intel Core i7-8565U instead.
Both processors are also slight upgrades from another Intel CPU. The i5-8265U is essentially the same as the i5-8250U but with higher turbo clock speeds. Likewise, the i7-8565U is essentially similar to the i7-8550U but with higher turbo clock speeds as well.
When comparing both of these CPU offerings, it's not far apart either. They're both Intel Whiskey Lake CPUs with 4 cores and 8 threads in total. The Intel Core i7-8565U still has it beat in terms of performance as it has 0.2GHz more in base clock speed, and 0.7GHz more in turbo clock speed.
This should translate to an overall better experience with the Intel Core i7 in terms of CPU power alone but the difference isn't a big one. Ultimately, it boils down to budget. If your concern is more on the CPU-side of things and you want to save money, the Intel Core i5 will serve you well but if you don't mind shelling out extra, the Intel Core i7 would be the best thing you can do.
NVIDIA Discrete GPU
Another notable difference especially in terms of performance would be the discrete GPU inside both of these laptops. The ASUS ZenBook UX433 utilizes the NVIDIA GeForce MX150 GPU whereas the UX533 laptop utilizes the stronger NVIDIA GeForce GTX 1050 GPU.
There are some similarities between of these GPUs. Both of them are manufactured using the 14nm FinFET process, are Pascal-based cards, and have 2GBs of GDDR5 memory.  But that's basically where the similarities end.
In terms of performance, the GTX 1050 will easily trump the MX150 and for very good reasons:
GTX 1050 has about 1000MHz more memory clock (7000 vs 6008 MHz)
GTX 1050 nearly double the amount of CUDA cores (640 vs 384)
GTX 1050 has a wider interface (128-bit vs 64-bit)
But there is one area that the MX150 will shine in and that is power consumption. It has a 25W TDP, which is noticeably lower than the 40 – 50W TDP of the GTX 1050. This should translate to a better battery life for laptops with the MX150. The difference in performance and battery life isn't necessarily dramatic. It will ultimately boil down to which do you need more of; performance or battery life?
Exclusive NumberPad
There is one major difference between the ASUS ZenBook UX433 and the UX533, which is the Exclusive NumberPad feature. This feature refers to the touchpad / numberpad dual functionality. A simple press on the top right corner of the touchpad will see the Exclusive NumberPad come to life. Even with it activated, you can still use it like a regular touchpad without any problems.
This innovative feature is present in the UX433 but not the UX533. Why is such a key feature not present in the 15-inch laptop? Simply put, it doesn't need it.
The 15-inch laptop already has a physical numberpad to begin with as the size is able to afford space for it. The 14-inch laptop is more akin to a traditional 13-inch laptop in terms of chassis and thus, doesn't have the necessary space for it unless consumers are willing to suffer through a keyboard with claustrophobic issues.
You could never really get a numberpad on laptops as small, or even smaller, than the ASUS ZenBook UX433 due to its size. Now, consumers can rest easy without having their productivity jeopardized as they can have a numberpad no matter which size they choose.
One Minor USB Difference
Now this one is actually just a minor difference. Both laptops have the same number of ports; two USB Type-A ports, one USB Type-C port, and a HDMI port. The difference here lies the USB Type-A ports.
On the ASUS ZenBook UX433, the USB Type-A ports are listed as USB 2.0 and USB 3.1 Gen1. For the UX533 on the other hand, the USB Type-A ports are listed as USB 3.1 Gen1 and USB 3.1 Gen2.
This means that you have faster USB speeds on the UX533 in general. To put the speeds to perspective, I shall list it down right below here:
USB 2.0 = 480 Mbps
USB 3.1 Gen1 = 5 Gbps
USB 3.1 Gen2 =  10 Gbps
It's essentially just a speed issue but it's not really something to stress over. Even with just the USB 2.0 and 3.1 Gen1 port, you can always just use a USB mouse on the 2.0 port, and reserve the 3.1 Gen1 port for file transferring or anything that requires fast speeds. The port may be capable of fast speeds but it would be meaningless if your USB devices can't reach those speeds anyway.
Size and Weight Comparison
You don't need to be Sherlock Holmes to figure this out but the most notable difference between the two laptops are its size and weight. Some of you may be curious to know to what extent are its difference, and here's all the details you need to know in picture and in text.
ASUS ZenBook UX433 = 319 (W) x 199 (D) x 15.9 (H) mm
ASUS ZenBook UX533 = 354 (W) x 220 (D) x 17.9 (H) mm
It's no surprise that the 15-inch laptop is wider and has more breadth than the 14-inch laptop. There's a 35mm and 21mm difference in width and depth respectively. As for the thickness, it is a mere 2mm difference, which is negligible and most people won't notice anyway.
You can see a more noticeable difference in terms of weight. The UX433 weighs in at 1.19kg where as the UX533 weighs in at 1.68kg. There is a 490g weight difference between the two, but they're nowhere close to breaking your back or arm while carrying them. In fact, with more space for the weight to distribute, you might feel like it's about the same when holding both laptops individually.
Fun fact, the 13-inch ASUS ZenBook UX333 has the same weight as the 14-inch variant, at 1.19kg.
Ultimately, this will boil down to what you want in a productivity-based laptop. If you want something lighter and easier to carry around, the 14-inch ZenBook will do the trick. If you want a bigger display or just want something more significant to carry around, the 15-inch ZenBook will definitely please you.
Hopefully, this will help you know the differences between the two laptops better and, assuming you are looking to purchase a laptop, guide you in picking the better option for you. It will still boil down to your needs in a laptop, and both are more than capable of performing. Unless of course, you want something strictly for gaming, in which case, this isn't the kind of laptop you should be looking for.
Be sure to check out the review of the 14-inch laptop right here on Pokde.net.