[Computex 2019] Acer ConceptD lineup showcased — gives "wooden PC" a new take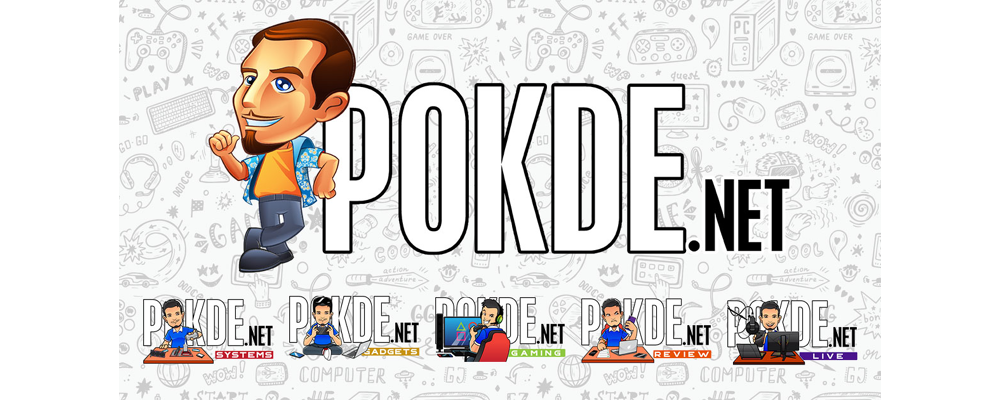 The Acer Predator laptops offer powerful internals, but the gamer-centric design may not be the best match for creative people. For those who need the performance of gaming laptops but in a sleeker and more discreet package can opt for Acer's ConceptD lineup. The lineup actually consists of more than just laptops, as it also features uniquely designed desktop PCs and color-calibrated monitors.
Acer ConceptD 9
Probably the highlight of the Acer ConceptD lineup, this laptop features understandable powerful hardware under the hood. But the main attraction of this laptop isn't the beefy internals, but the unique Ezel Hinge that Acer has equipped it with. This allows it to rotate around for you to show your work to the person sitting opposite you, or just tilt it how you want to give yourself a more ergonomic experience using it.
The reason why you would probably need to tilt the monitor a lot is probably the fact that the display works with a Wacom EMR Pen. The stylus requires no batteries, allowing you to work much more freely. The tilting display gives you even more freedom by allowing you to tilt the display to draw or write on it more comfortably. The display under it is Pantone Validated 4K UHD display with 100% Adobe RGB coverage, so you will be getting a color-accurate, pixel-perfect view every time.
Oh and there's 9th Generation Intel Core i9 processor and NVIDIA GeForce RTX 2080 graphics inside.
Acer ConceptD 5 and ConceptD 7
These are Acer's more conventional laptops. The Acer ConceptD 5 is a really light laptop that comes in at around 1.5kg, but packs a 15.6″ 4K Pantone Validated display with 100% Adobe RGB coverage. It touts the Intel Core i7 8705G under the hood, which is a great mobile processor as it combines Intel's CPU cores with AMD's Radeon RX Vega M GL graphics.
On the other hand, the ConceptD 7 is a heftier laptop, but it can be configured to feature a Quadro RTX GPU for those who need professional validation. It too will feature the latest 9th Generation Intel Core processors, and of course, the Pantone Validated 4K UHD display with 100% Adobe RGB gamut coverage.
Acer ConceptD 500
This is Acer's wooden PC, with a beautiful white finish around the sides and wooden paneling on the top. This is by far Acer's most elegant desktop PC yet, with such a beautiful design that makes me drool even though it doesn't have a single lick of RGB.
Further upping the game is the Qi wireless charging pad that Acer ingeniously integrated into the wooden top panel, allowing you to charge anything from an iPhone X to the latest Xiaomi Mi 9. Of course, this isn't all show and no go, as it can be configured with the latest desktop 9th Generation Intel Core i9 processors and also the Quadro RTX 4000 GPU.
Acer ConceptD 900
If you want even more power, you can check out the Acer ConceptD 900. While it isn't as much of a looker as the Acer ConceptD 500, what it has under the hood will blow away most gaming PCs out there. It can be configured with dual Intel Xeon Gold 6148 processors and a NVIDIA Quadro RTX 6000, as well up to 60TB of storage for your artworks, or research material, if you see fit.
Acer ConceptD monitors
Acer also showcased three of their latest ConceptD monitors, the ConceptD CM7321K, ConceptD CP3271K P and ConceptD CP3271U P. These monitors are all Pantone Validated, with a color accuracy of up to Delta E<1. The ConceptD CP3271K P and ConceptD CP3271U P can even be used as gaming monitors with their 144 Hz refresh rates.
The flagship of them all should be the ConceptD CM7321K, with a Delta E of <1, 99% Adobe RGB color gamut coverage, VESA Certified DisplayHDR 1000 with 1152 local dimming zones thanks to Mini LED technology. By comparison, last year's "God of Monitors" had just 384 dimming zones.
Pokdepinion: Please send me that ConceptD 500!