New Acer Spin 3 and Travelmate P614 Launched As Part of Acer Malaysia 30th Anniversary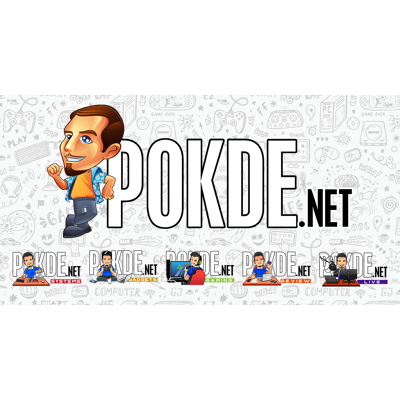 New Acer Spin 3 and TravelMate P614 Launched As Part of Acer Malaysia 30th Anniversary
As mentioned previously, Acer Malaysia had quite a bit of new products to show for their 30th anniversary celebration. In this one, we're going to be talking about two new workhorse laptops for productivity; the Acer Spin 3 and Acer TravelMate P614.
Acer Spin 3
First seen at CES 2020, the new Acer Spin 3 is now thinner (16.9mm), weighs a mere 1.5kg, and is powered by the 10th Gen Intel Core CPU. It also has a speedy PCIe NVMe SSD RAM with up to 512GB of storage. Given the convertible nature of the series, it still retains the 360° hinge for added versatility. It utilizes a 14-inch Full HD touchscreen display with 7.82mm thin bezels, effectively giving it a 78% screen-to-body ratio.
Interestingly, drawing and pen interactions have become more precise and realistic when used with the Acer Active Stylus, powered by the Wacom Active Electrostatic (AES) technology. It's capable of replicating ink and paper with 4,096 pressure levels. The stylus itself has fast charging, with 15 seconds of charge resulting in up to 90 minutes of use.
The 10th Gen Intel Core i5 variant of the Acer Spin 3 with 512GB PCIe NVMe SSD, Acer Active Stylus, and 8GB RAM will be retailing for RM3,199. The Intel Core i3 variant with 4GB RAM will be retailing for RM2,699.
Acer TravelMate P614
Designed as part of Intel's Project Athena and geared towards professionals, the Acer TravelMate P614 has the responsiveness of today's smartphones in a laptop. With instant wake, fast charging, and up to 20 hours of battery life, it allows you to be more productive even if you're going to be out for the whole day.
The Acer TravelMate P614 is powered by the 10th Gen Intel Core i7 CPU and NVIDIA GeForce MX250 GPU. For storage, it uses 8GB DDR4 RAM and 1TB PCIe G3x4 NVMe SSD. The display is can be laid flat for a better sharing / collaborating experience thanks to its 180° hinge. On the network side, it uses the Intel Wi-Fi 6 (GIG+) which is said to be faster than standard AC 2×2 by threefold, up to 1700Mbps with 75% lower latency. It has a Thunderbolt 3 port for ultra fast data transfers and to hook up to external displays. All of this packed in a magnesium-aluminium alloy body with a total weight of just 1.1kg and a thickness of 16.6mm.
For security, users can login to the Acer TravelMate P614 using Windows Hello with the fingerprint reader on the power button or through the IR webcam with biometric facial recognition. There's also a camera shutter in case you're worried someone might be spying on you. Moreover, the integrated Trusted Platform Module (TPM) 2.0 chip gives hardware-based protection for passwords and encryption keys. The Acer ProShield beefs up the security even further with its suite of security and management tools while the Acer Office Management lets IT professionals deploy security policies and monitor assets from a single interface.
The Intel Core i7 variant of the Acer TravelMate P614 will be retailing for RM6,299 whereas the Intel Core i5 variant will be going for RM4,899.
Pokdepinion: I'm personally interested in the new TravelMate laptop. The battery life is amazing and the light body makes it ideal for my type of work when I'm going out and about. Hoping to try that myself sooner or later.