Here's why the Xiaomi Mi 9T should be your next smartphone!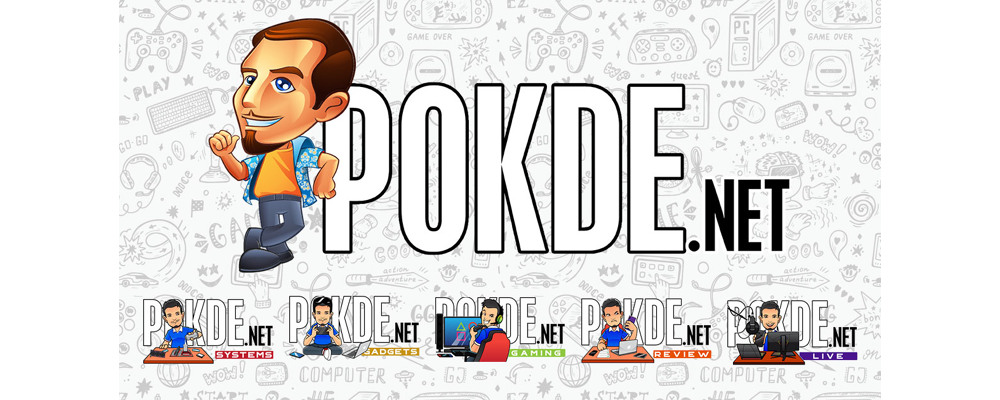 I am a real sucker for devices that offer impressive bang for buck, and the Xiaomi Mi 9T was just that. We have already done a full review for it, so you can check it out. Here's a summary of why you should definitely consider the Xiaomi Mi 9T if you are looking for a new smartphone without spending too much.
1. Powered by the beefy Snapdragon 730
The Snapdragon 730 is Qualcomm's premium mid-range chipset, and it does live up to its title. The Snapdragon 730 outperforms the Snapdragon 835 and Kirin 970 in benchmarks, both of which were flagship processors back in their day.
In addition to that, Qualcomm harnessed a new 8nm FinFET process for the Snapdragon 730, which promises better efficiency and performance. The best part is that you get a premium mid-range chipset without having to pay a premium price for the Xiaomi Mi 9T.
What does this translate to in real world applications? Smooth daily usage experience and a fluid gaming experience. In PUBG Mobile, you would be looking at Smooth-Ultra graphics settings which translates to around 40 fps. That's more a limitation from the game though, as the Adreno 618 is indeed powerful enough for some serious gaming, even in the graphically-intensive Honkai Impact where we saw the frame rate hovering around 54 fps with maxed out settings.
2. Most advanced triple camera setup in its price range
Instead of cheaping out and throwing in a depth sensor in there just to give you an illusion of more cameras, the Xiaomi Mi 9T gives you a 48MP Sony camera, an ultra-wide camera and a telephoto one. The three cameras perform quite admirably, as  you can see in the image gallery below. Some of the images are taken by Billy Cane, Xiaomi's photographer.
48MP of Gloriousness
The new 48MP camera sensors are probably one of the best innovations to have arrived on smartphones, and the Xiaomi Mi 9T makes full use of it. It takes amazing shots with its 48MP f/1.75 primary camera, matching and even exceeding what some flagships can deliver.
Ultra-Wide Angle Camera
Since I first got my hands on a smartphone with an ultra-wide angle camera, it was one of my favorite features on a smartphone. The Xiaomi Mi 9T offers a 13MP f/2.4 ultra-wide angle camera, sufficient for some awesome shots with a wider perspective.
2x Telephoto Camera
Having a telephoto camera might be somewhat redundant with the powerful 48MP camera, but a dedicated lens to handle zooming can reveal better results than using digital zooming, especially when it comes to the field of view when taking portraits. Regardless, it is just nice to see the option on a smartphone as affordable as the Mi 9T when some "flagship" smartphones that are priced at RM2500 and above lack a proper telephoto camera.
Most other smartphones in the sub-RM1500 range offer a dual camera or less. If you are in the market for an affordable smartphone that can take some awesome photos, look no further, this is it.
3. No bezels, no notches, no cutouts!
While some flagships are still touting cutouts and notches — even Xiaomi's own Xiaomi Mi 9 flagship has a notch — the more affordable Mi 9T offers a full bezel-less display with a popup camera. There are many mid-range devices with popup camera, but the Xiaomi Mi 9T is the most affordable one of them all.
RM1199 is still unprecedented pricing for a smartphone with no bezels, so if you are after a edge-to-edge viewing experience, the Xiaomi Mi 9T is your best option. Whether it's gaming or videos, no notches will improve your viewing experience.
4. Watch movies and videos in HDR
In addition to not having the selfie camera in the way, the Mi 9T's display also supports HDR. It offers 103.8% NTSC gamut, which is a fair bit above the 100% sRGB standard. For comparison, the sRGB gamut is approximately 72% NTSC gamut, so you will be seeing much more color on the Xiaomi Mi 9T. You can now enjoy HDR in YouTube too and Netflix as well, letting you take in a more vibrant experience than on any other mid-range smartphone in the market now.
This might have been a feature that you might expect on a flagship, but now you can also enjoy it on the very affordable Xiaomi Mi 9T. And oh, there's Widevine L1 support too, so you can enjoy Netflix HD too.
5. Hi-Res Audio and a headphone jack
With such a great display, you would be silly not to connect a pair of good headphones to be able to enjoy excellent audio as well. Few phones in the market retain an audio jack, but the Xiaomi Mi 9T is one of them. And the best part is that it is Hi-Res Audio certified too. It should be one of the most affordable devices to get Hi-Res Audio certification.
The Xiaomi Mi 9T also supports LDAC, aptX, aptX-HD and aptX-adaptive for high quality audio over Bluetooth, if you decide to cut the cords down the road. There's also support for Qualcomm TrueWireless Stereo Plus for improved performance with true wireless earphones, although few headsets actually support the feature. But hey, if it does take off one day, at least you know the Xiaomi Mi 9T is ready for that.
For a smartphone that is priced from RM1199, the Xiaomi Mi 9T is one fine device that just doles out the goodies. There are probably more impressive smartphones out there, but you would have to pay a lot more for a few additional features here and there. The Xiaomi Mi 9T is definitely our choice for a sub-RM1500 smartphone.
This is an exclusive article for Xiaomi Malaysia.