Review
Nokia 8 review; is the king back?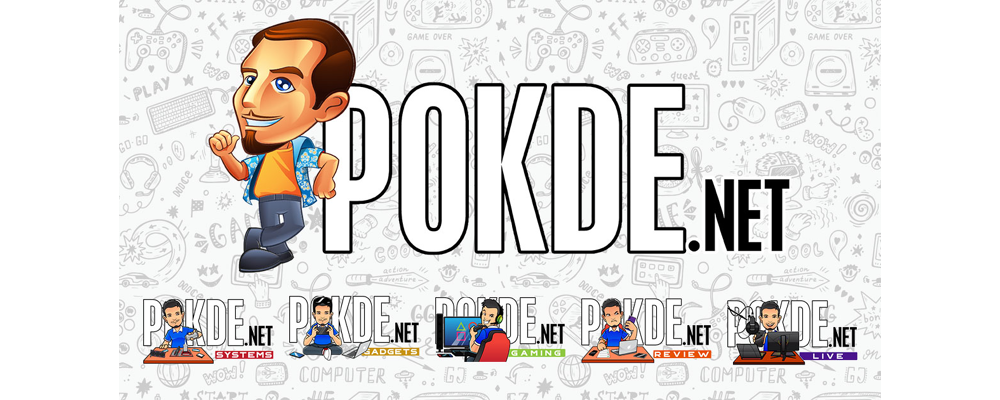 Positives
+ Comes with USB 3.0 Type-C cable, 18W QuickCharge 3.0 charger
+ Designed with minimalism; ergonomic curves make for an easy grip
+ Chart-topping performance figures
+ Great battery life
+ Glance is back!
+ Pure Android
+ NokiaTune and the classical double beep notification sound is just so nostalgic!
+ Excellent camera performance
+ OZO Audio technology is a real game changer in video recording!
Negatives
- Camera software fails to keep up with the hardware
- Loudspeaker is unusable for anything beyond notifications
Introduction
I am sure most of you here are fans of Nokia. I mean, who doesn't like a good underdog story? After a disappointing run under Microsoft, just like a phoenix rising from the ashes, Nokia is back, first with the Nokia 3, 5 and 6, and now with the Nokia 8. While the former devices were decidedly low to mid-range devices, the Nokia 8 definitely carries HMD Global's loftier ambitions. With that said, let's take a look at Nokia's latest contender.
Unboxing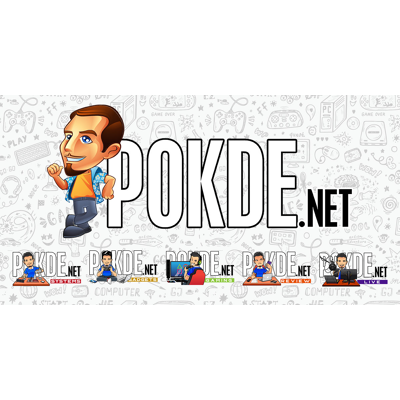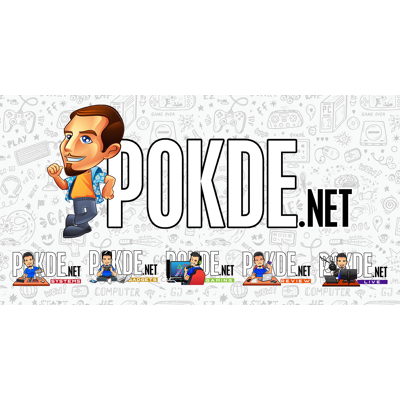 The Nokia 8 is overlaid on an image of hands holding hands on the front of the packaging… Here comes the memories of Nokia's Connecting People slogan flooding right back in. Right from the packaging, you can see that Nokia didn't adopt edge-less displays yet, so those who want more minimal bezels will have to look elsewhere.
Here over on the back you will find a short list of specifications. Not too much, but just enough to let you know that Nokia means business here. We have some flagship-class specifications, as well as a peek at how the Polished Blue variant will look like. We got the Steel variant here.
Lifting off the lid gives you a view of the Nokia 8. The compartment beside it holds the charger and USB Type-C cable, with more stuff under the Nokia 8 itself.
You will get the Nokia 8, the aforementioned charger which delivers up to 18W of power, the USB 3.0 Type-C cable, SIM ejector pin, standard documentation and a pair of earphones. It's really quite rare to find earphones in the box, and these aren't the standard earbud type, but actual IEMs. It's great to find a USB 3.0 cable in the box when many manufacturers actually support the feature on the smartphone, but decide to bundle a USB 2.0 cable with the device.
Appearance
I must say that the Nokia 8 doesn't have the most interesting front panel. It has a Gorilla Glass 5 panel with 2.5D curved edges, but that's about it. The display doesn't spill over the edges, nor does it reach the far ends of the top and bottom bezels. At the top, we find the 13MP Zeiss selfie camera beside the rather generous cutout for the front facing speaker, and the nostalgic Nokia logo. Over at the kiwer bezel there's the front-mounted solid state home button doubles as the fingerprint sensor, along with the two capacitive navigation keys. While I am a sucker for chamfered edges, I must say that the way the glass flows into the curved metal edge looks really good here, and it should be infinitely more durable than chamfered edges that just end up getting dinged by the silliest of things.
Over on the back, we have the horizontally-oriented Nokia logo. The oblong-shaped protrusion is a cover glass for all things camera on the Nokia 8, with the dual LED flash, laser autofocus system and dual ZEISS lenses here. Above the mild camera hump (or bump?) we find a tiny perforation for the microphone. Do note the Nokia 8 sports a whopping THREE microphones, so let's go on a treasure hunt, shall we? The grey color is a little too dark for silver and a little too light for gunmetal, which is probably why Nokia decided to call it Steel. Come on Nokia, give us gunmetal on the next one?
The bottom is where we will find the next hole for the microphone, along with the USB Type-C port. The USB Type-C port features support for USB 3.0 (5 Gbps) speeds, so transferring your images will be a lot faster on this the usual USB 2.0 supported by most devices. The loudspeaker is also located here, with two perforations and a protective grille that looks almost sealed. This might be due to the IP54 rating that the Nokia 8 sports. Yeah, the Nokia 8 is rated IP54 for its resistance against the elements, promising resistance against water splashes. This means no dunking the phone in water, but you should be able to walk through the rain with it in your hands.
A 3.5mm jack takes up residence at the top edge, with no IR blaster to share its home with. It gets kind of lonely up there, so make sure to poke the 3.5mm hole with some wired earphones. As on the bottom, the top and bottom edges are plastic and house the antennae in the Nokia 8. I am surprised Nokia can't color match properly though, as these looks kinda off actually. I am not sure if it was intentional, but I wish they featured a similar finish as the aluminium unibody.
Over on the right we have the buttons. They are positioned very well, with the power button being right where I put my thumb when I grip the device. They seem to be made of metal, have a nice feel to them and actually feature chamfered edges to add a touch of style to them. It's the little things that matter, yes? Nokia didn't use different textures for the buttons here though. You may have also realized that I have yet to mention the third microphone. I really have no idea where Nokia hid it. Do you see the third microphone? Say microphone if you see it! Yes! It's actually in the cutout for the earpiece.
Specifications
CPU/Chipset:
Qualcomm Snapdragon 835 (4 x Kryo 280 @ 2.5 GHz, 4 x Kryo 280 @ 1.8 GHz)
GPU:
Adreno 540 @ 710 MHz
RAM:
4GB LPDDR4X
Display:
5.3″, WQHD (1440p) IPS, Glance, Corning Gorilla Glass 5
Storage:
64GB UFS2.1 (expandable with microSD up to 256GB)
Camera:
Main Camera
13MP f/2.0 1/3.06″ IMX 258 (RGB) +  13MP f/2.0 1/3.06″ IMX 258 (Monochrome)
76.9° FOV, ZEISS optics, PDAF, OIS (only for RGB camera), IR range finder, dual tone LED flash
Front Camera
13MP f/2.0 1/3.06″ IMX 258 (RGB) , ZEISS optics, PDAF, screen flash, Beautify Mode
OS:
Android 7.1.1 Nougat
Connectivity:
Dual-band Wi-Fi 802.11 a/b/g/n/ac
Bluetooth 5.0
NFC
Cat.9 3CA 450 Mbps (DL) and 50 Mbps (UL) LTE
SIM:
Dual nanoSIM (one nanoSIM slot doubles as microSD slot)
Battery:
Li-ion 3090 mAh
Performance
The Snapdragon 835 is currently the top of the line SoC from Qualcomm, and it's paired with 4GB of LPDDR4X for some fluid performance. 4GB is far from the most capacious RAM you can find in a smartphone, but its should still be sufficient for some standard multitasking. UFS 2.1 storage ensures quick loading times and a smooth user experience, and hopefully Nokia won't get themselves into a fiasco like Huawei and Samsung did with their flagships. The Cat.9 LTE is a puzzling decision though. The X16 LTE modem in the Snapdragon 835 supports Cat.16 LTE for 1Gbps speeds, but here we have less than half of the full potential of the modem. Putting that aside, let's run the Nokia 8 through our benchmark suite.
Antutu tests the overall performance of the device, and here the Nokia 8 ekes out a victory over the Samsung Galaxy S8 which sat at the top of our benchmark charts for all of 4 months. The stronger Adreno 540 is most probably one of the main contributing factors to this difference, considering that the Exynos 8895 and Snapdragon 835 are pretty close in terms of CPU performance.
So close, that the Nokia 8 actually falls behind the Samsung Galaxy S8 by a slight bit. The difference is small, and can probably be attributed to variances between runs. However we will call it when we see it, and here the Nokia 8 isn't as fast as the Galaxy S8 in both single-core and multi-core runs.
Qualcomm still holds the upper hand in terms of graphics performance with the Adreno 540. Just look at the near 9000 point lead on the Ice Storm Unlimited benchmark! It also scores more than 10% better in Sling Shot Extreme (ES 3.1) and a good 17% better in Sling Shot (ES 3.0). Needless to say, if you want a device that's ready for games with extreme graphics and excellent fluidity, you should definitely opt for the Nokia 8 with the Snapdragon 835.
We finally have a device that dethrones the ASUS ZenFone 3 which has remained unbeaten since its launch last year! Here it has the Samsung Galaxy S8 totally beat, with the Korean device scoring way less. It can be noted as a difference obtained through optimization since the Exynos 8895 is no slouch either in other benchmarks.
Despite all the chart-topping scores earlier, the Nokia 8 made no compromises when it comes to battery life. In fact, we have the Nokia 8 actually coming out ahead of the ASUS ZenFone 4 Selfie Pro with its Snapdragon 625 which is renowned for efficiency! Here it just falls short of the Samsung Galaxy S8 by 6 minutes, a really trivial amount, to be honest.
Real world usage also sees the 3090 mAh battery in the Nokia 8 perform pretty well. Not as great as the ASUS ZenFone 3 with its mind-boggling 9 hours of screen on time, but this is plenty respectable for a flagship-class smartphone. Do note that I am using the Glance feature, swapping between WiFi and data, shooting random photos, with a decent amount of social networking and browsing the Internet with Chrome throughout this period. Being able to reach home after work with more than enough battery for a quick night out is all I ask for, and the Nokia 8 delivers it, no questions about it.
User Experience
While smartphones are growing ever bigger, the Nokia 8 actually comes with a smaller screen than its mid-range brethren, the Nokia 6. The 5.3″ display with minimal bezels on its sides makes the Nokia 8 very manageable in terms of width, and the curved sides on the back are just sheer perfection in ergonomics. The shape was perfect, but the finishing is quite slippery. The smooth finishing of the metal back of the Nokia 8 which was precision-machined out of a single block of 6000 series aluminium makes me worry it will just slip out of my grasp at any time. While I had not have any unfortunate meetings between the device and the floor, I worry every time I pull it out of my pocket. For my floor, that is. This is a Nokia we are talking about here. You can see here that the Nokia 8 features Glance despite using an IPS panel, a rather uncommon feature. To save power, it will only turn on once it detects motion, and shut itself off after a preset amount of time. While it only shows calls, emails and messages for notifications, messages in your instant messaging clients like Whatsapp and Telegram will also be grouped together as messages. Really nifty!
Reaching the fingerprint sensor on the lower bezel is quite easy with the slim design and ergonomic curves that make up the Nokia 8. A light tap is usually sufficient to unlock the device, but there is a slight delay from when you press your finger against the sensor to the moment the homescreen appears on the display. Not too bad, but I have used faster fingerprint scanners.
Aside from featuring Glance, the IPS panel on the Nokia 8 is still very noteworthy. For one, it goes really bright. Capable of 700 nits at full tilt, I can't see anyone having issues using it under direct sunlight. That's on one end of the spectrum. When you lower the brightness, it goes really really dim. I can see the very low minimum brightness as the enabling factor behind Glance on IPS, considering that IPS displays have backlights that span the entire panel and will consume substantial amounts of power in conventional displays. The pixel density is also off the charts, with 3686400 pixels crammed into a 5.3″ panel for an extraordinary 554 pixels per inch. That's way beyond Apple's Retina standard of 326 ppi for smartphones! Colors are punchy and vivid here, and with the high pixel density, sharpness is the least of your worries.
The display is great, but the audio, not so much. The speaker sounds way too tinny for any kind of music listening to happen. It's loud enough for notifications, but that's about it. Plugging in earphones allowed you to enjoy much better sound, with the Nokia 8 pumping some great tunes through my go-to Simgot EN700 Bass IEMs.
Now that we have gone through most of the hardware, let's take a look at the dual camera system. The hardware is pretty decent, we have two 13MP sensors, one monochrome and one with a conventional RGB filter, phase detection autofocus, IR range finder, optical image stabilization for the standard one and of course, f/2.0 aperture ZEISS optics for both cameras. This is a setup similar to Huawei's Leica dual camera system, but Huawei has already moved on to a higher resolution for the monochrome sensor. The front camera also features ZEISS optics, and is the exact same 13MP sensor with the exact same f/2.0 and a slightly wider field of view to fit more into your selfies. Or #Bothies, which we will get to in a second.
Good hardware must be paired with a intuitive user interface and appropriate processing algorithms to make it a great smartphone camera. Sadly, the software part of the Nokia 8's camera is where it pales in comparison with more mature offerings. Despite the interesting hardware offered, there is no proper manual mode to play around with your settings. Nokia just got Lumia Camera UI back from Microsoft recently, so you should see the best manual mode in a smartphone with an update soon. You do however get to toggle between using both cameras or just the color camera and the monochrome camera individually. Snapping photos in Auto HDR mode or the Twin mode in low light can be a frustrating experience with instances of shutter lag and long saving times that really have no place in a flagship. The lack of OIS in the monochrome camera also makes it difficult to use in lower light conditions despite the increased sensitivity of the sensor without a Bayer color filter. Didn't stop me from taking some great black and white photos though. The autofocus on the Nokia 8 is also quite annoying at the moment. Just when you thought you have gotten the perfect focus by tapping on your subject, the device decides to hunt for focus again microseconds before you tap the shutter button. The result? An out of focus image despite featuring phase detection and laser autofocus. These are all definitely software issues, especially the shutter lag problem which can be easily fixed by updates later on.
Time to talk about the camera output from the Nokia 8. The monochrome sensor does what it says on the can, with true black and white images with stunning levels of depth. I really liked the quality of the monochrome shots but the lack of OIS here can lead to some shaky images in lower light conditions. Color images turn out great too, with good details and accurate colors even in poorer lighting. HDR mode is quite slow on the Nokia 8, despite advancements made in live HDR modes, especially in low light. However when it works, it works great. The Live Bokeh mode is really quite accurate, blurring very selectively even when messy hair is involved, and you can tune the blurring effect after you take the shot. It doesn't blur nearly as much as Huawei's implementation though, but this is way more realistic. Selfie aficionados will be glad to know that the front camera shares all the features available with the rear color camera, except for the Live Bokeh mode. With powerful cameras front and back, Bothie is a fun thing to play around with, but framing and composing your shots can be quite confusing for a while.
Nokia touts the inclusion of OZO Audio technology for enhanced surround sound in your videos, but the video recording is limited to 30fps at 1080p and 4K in terms of visual content. Nokia, if you are reading, we want 60 fps at 1080p and 4K. Make it happen. We know there is no hardware limitation to speak of here. Oh and throw in monochrome video recording while you are at it, will ya? Bothie also works for videos, with the ability to do a livestream on Facebook or YouTube directly from the camera app. OZO Audio works really well, allowing you to pinpoint sound sources in your video recordings, with clarity that can compete with or best my Sony NEX-6's audio quality recording. Of course, you will need headphones for that, as the mono loudspeaker is not up to the task of letting you enjoy the binaural sound recorded here.
Aside from the customized camera app, the rest of Nokia's user interface is purely stock Android. You are getting the standard Nougat notification shade, Google Now with a swipe to right, the app drawer with a swipe up… you get the drill. Nokia promises faster updates and the latest security patches thanks to minimal customizations on Google's source. What I am enjoying now is a very smooth user experience that is just unbeatable with clunky skins that certain manufacturers opt for, and the rather recent August 1st security update. If you have read my review of the Nexus 6P, you will know that I have a very strong preference for stock Android despite knowing the fact that I will lose out on some nifty vendor-specific features. Here, the Nokia 8 features a custom camera app slapped onto stock Android, which means I am not losing anything important after all.
Conclusion
Is the Nokia 8 the device to buy now? For RM2299, it definitely offers a lot for its money. The Snapdragon 835 itself seals the deal for me. The camera software could do with some polishing, the screen doesn't fill up the entire front of the device and you may be getting faster LTE on other devices with the same chipset, but man. RM2299 for something from a brand everyone has memories with, ZEISS optics, OZO Audio, a spectacular showing in our benchmark suite, an excellent 1440p IPS display and a solid series 6000 aluminium body to pack it all in. I would actually pay for a blue Nokia 8, and that is just the highest degree of recommendation I can give this great device.