Take shots like a professional with the HUAWEI P30 Series' full-fledged PRO Mode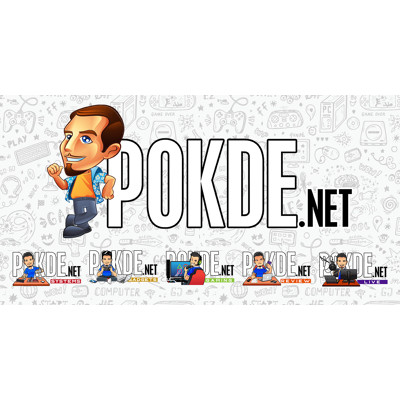 The HUAWEI P30 Series touts the amazing Master AI mode, but if you want to truly master photography, you will need to take the reins and call the shots, literally. The PRO Mode offered on every HUAWEI P30 smartphone is well-equipped for that, with a complete set of settings for you to play around with. Just check out the following images taken with the HUAWEI P30 Pro using the PRO Mode.
This slideshow requires JavaScript.
Now that you are well motivated to take control of the HUAWEI P30 Pro's camera, let's go through the basics of photography to help you get out there and take great shots with manual settings.
Decide on the shutter speed
The shutter speed will determine what kind of "feel" you will bring to the shot. A slow shutter speed in a busy street will yield an entirely different shot from a quick shutter speed. Taking photos of your fidgety kids? Use a fast shutter speed. A slow shutter speed will more often than not give you a blurry shot. Then there's the fact that a slower shutter speed can result in camera shake messing up the shot as well, so make sure you know how slow can you go before using a slow shutter speed in critical moments. This issue is generally well tackled by the OIS and AIS on the HUAWEI P30 Pro, but it is best to stay aware of this.
Play with the ISO
ISO relates to the sensitivity of the sensor to light. The ISO on the HUAWEI P30 Pro goes all the way up to 409600, but this isn't one of the those things where "more = better". In fact, it is best to keep ISO at a minimum to prevent noise creeping into your shots and destroying the quality of your shots. With that said, the ISO range on the HUAWEI P30 Pro allows you to take snaps with a quick shutter speed even in low light.
Go fast with EV
Sometimes the shot you need restricts you from being able to finetune the ISO and shutter speed manual. You can then opt for EV, which will allow you to take your photo with your preferred exposure value. It's almost like auto, but you are in control of the look you want in adverse lighting conditions. Too bright? Tune down the EV to prevent overexposure. Or if you want a brighter shot in a dark environment than what the automatic settings decided upon, you can alsoe turn the EV up.
Choose your metering mode
If you are going full manual, metering doesn't really matter because you can eyeball your exposure settings immediately from the live view on the screen. However if you want to make use of the EV mode, you might have to change the metering mode depending on your subject. Are you taking a scenic landscape? Switch to multi-zone evaluative metering. A portrait shot? Make use of spot metering to make sure that your subject is properly exposed regardless of the background.
Auto focus or manual focus?
This question really depends on your subject. The HUAWEI P30 Series really has no issue with focusing on most general subjects. You can switch between AF-S (single) or AF-C (continuous), with the former more suited for stationary subjects while the latter is great for subjects in motion. Manual focus is less useful in a smartphone setting, but it is there on the HUAWEI P30 Series if you ever find a need for it.
Get the right white balance
White balance is something which can make or break a shot. Under different lighting conditions, the white balance will differ. The HUAWEI P30 Series lets you choose the appropriate white balance preset if the automatic white balance doesn't get it right. Just like autofocus, this probably is less of an issue with the HUAWEI P30 Series than on other smartphones, but if you need it, it is there.
TL;DR?
If you decide that all of that is too much to digest, just remember this nifty exposure triangle by Pretty Presets. The aperture on most smartphones, including the HUAWEI P30 Series, is fixed so you can ignore that, but the information about the ISO and shutter speed still apply with the HUAWEI P30's PRO Mode.
Ready to take great shots with your HUAWEI P30 Series? Try your skill in the HUAWEI NEXT Image Awards 2019 and win up to $20 000 and a HUAWEI P30 Pro by joining at: https://gallery.consumer.huawei.com/en/.
The HUAWEI P30 and HUAWEI P30 Pro retails from RM2699 and RM3799, respectively. HUAWEI is also offering a free Wireless Charging Case and a HUAWEI Wireless Charger with every purchase of the HUAWEI P30 on the official online store can be entitled a Wireless Charging Case and a HUAWEI Wireless Charger while the HUAWEI P30 Pro comes with a HUAWEI Talkband B5 worth RM599. In addition to that, any purchase of the HUAWEI P30 series will entitle you to a chance to win a pair of return flight tickets to Tokyo, Japan! Find out more about HUAWEI's promotions here.
This is an exclusive article for HUAWEI Malaysia.
---
[UPDATE]: HUAWEI will still continue supporting all existing HUAWEI and HONOR smartphones!