Review
Kingdom Hearts 3 Review – Not The End We Expected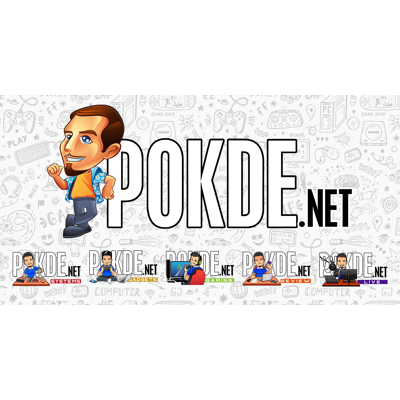 Overview
The long-awaited sequel, Kingdom Hearts 3, is finally here. With such a lengthy development time and some delays, expectations are definitely high. But is it worth the money and the wait? That's what we're going to find out.
Positives
+ Combat is as fun as usual
+ Gummi Ship system is surprisingly entertaining
+ New combat elements make combat feel refreshing
+ Good storyline
+ Fun for all ages
Negatives
- Expected more content in the game
- Some objectives can be confusing
- Final Fantasy characters noticeably absent
- Loading times can be rather long
What is Kingdom Hearts 3 About?
Kingdom Hearts 3 is the third mainline entry and is the twelfth overall entry in the series. The game takes place after the events of Kingdom Hearts 3 and Dream Drop Distance where Master Yen Sid is preparing seven Keyblade wielders to combat Xehanort's thirteen hearts of darkness. Due to his previous possession by Xehanort, Sora has lost most of his powers and sets out on a journey to recover his "power of waking."
Meanwhile, Riku and King Mickey sets out to find and save Aqua, one of the original Keyblade masters. During their initial trip in the Dark World, the Heartless were much stronger than expected, which led to Riku's keyblade broken in half. They then retreated back to Master Yen Sid's tower to find more clues on Aqua's whereabouts. It is a race against time for both parties as Xehanort grows ever closer to bringing the Keyblade War back into reality once more.
More Disney and Less Final Fantasy
At its core, Kingdom Hearts 3 is still a role-playing game which means you will be fulfilling objectives in order to further the main storyline. This is generally straightforward except for when you are at the Toy Box world, as one of the instructions given can be confusing enough that you'll keep going to the wrong place. However, it is the only instance of such a thing happening in the game.
Aside from the main quests, there are a few side quests that you can take care of for additional rewards and obtain the secret ending sequence. For most parts, these side quests aren't too hard to do but it may require spending a lot more time to do as some portions of them can be tricky to find.
For example, Lucky Emblems may not necessarily be a complete Mickey logo on its own but something that can only be seen through a specific perspective. It adds a fair bit of challenge while also giving gamers more time to enjoy the game in its entirety.
For the first time in the mainline entry of the series, there are generic non-playable characters (NPC) that you can interact with. While their dialogues don't provide much information, it does help fill out the large space and make the game feel more wholesome over all. There is also the occasional NPC being attacked by enemies, in which saving them will yield a variety of rewards.
Exploring the world in itself is essentially the same as before as you have free reign to explore. The only difference here being that there are glowing walls in various parts of the game. This signifies that you can run up the walls, giving you more freedom to explore than ever before.
As for traveling to and from different worlds, you will be relying on the Gummi Ships. It's essentially a third-person combat plane sequence where you avoid obstacles and shoot down enemies in outer space. Like previous games, you can customize your Gummi Ships to include all sorts of equipment and weapons. The customizations are surprisingly extensive as you can gain all sorts of parts for your ship. Don't be surprised to find yourself spending a lot of time on this portion of the game.
One problem I had with the game is that the loading times can be lengthy at times. Especially when you're shifting from Little Chef's Kitchen back to any game world, the loading is significantly long. However, I'd like to point out that I am on the base PS4 model, so the loading speed may be better on the PS4 Pro.
Combat Is Still As Fun As Ever
The core of every Kingdom Hearts game is its freeflow action-based combat system where you are free to pummel on the enemies without the need of taking turns. There are four actions that you can take based on the command menu; Attack, Magic, Item, and Link. Attack is the default command, where you physically attack and unleash combos on enemies using the Keyblade.
The Magic command is where you can execute elemental attacks at the expense of Magic Points. The Items command simply allows you to use items but you will need to equip them first. Lastly, the Link command will allow you to summon a variety of Disney characters or the Dream Eaters from Dream Drop Distance to unleash a devastating attack at the expense of all your Magic Points.
Outside of the command menu, there is one additional attack that can be utilized. It's called Shotlock and it works just like in Birth By Sleep. The type of Shotlock attack depends on the Keyblade being used, with each one having their own unique attack. This one will aid players in crowd control, which can be badly needed in many parts of the game.
There are additional commands which can be accessed if certain requirements are met. These consists of Keyblade Formchanges and Team-Up Attacks. The former will allow your Keyblade to transform which will yield parameter boosts and more abilities. Each Keyblade will have their own unique Formchange so it's worth experimenting with different equipment.
Team-Up Attacks are straightforward as it's a combination attack consisting of you and your allies. With regards to allies, you can now have up to four other characters fighting alongside you, so you don't have to swap out Donald or Goofy like in previous entries.
To further strengthen your team, you can equip items that will yield bonuses to strength, magic, and ability points. While the former two is straightforward, the latter parameter are points used to equip abilities that will make combat easier. Learning abilities is as simple as levelling up your characters. Overall, the combat system is simple but still as fun as always. Anyone who has played any of the previous entries will have no trouble adapting to this combat system as its fundamentally the same.
Kingdom Hearts 3 Verdict
Kingdom Hearts 3 is a very fun game and great end to the series-long Dark Seeker saga. It does have some quirks but ultimately, it's still entertaining for all ages. Given its lengthy development period, one would expect more content in the game. The main story itself can be completed within 30 hours while completing all of the optional quests will most likely yield another 30 hours. Speaking of the main story, I am just okay with it but there are major plot points that I feel were rather questionable towards the end.
Not only that, I do wish that certain Final Fantasy characters would show up as some of them, most notably Sephiroth and Cloud from Final Fantasy VII, had an abrupt end to their story. There may be more coming in the future in the form of DLC but for now, it's best to temper your expectations. With that, I award Kingdom Hearts 3 with our Silver Pokdeward.