DualSense is the PS5 Controller and It Looks Unbelievably Futuristic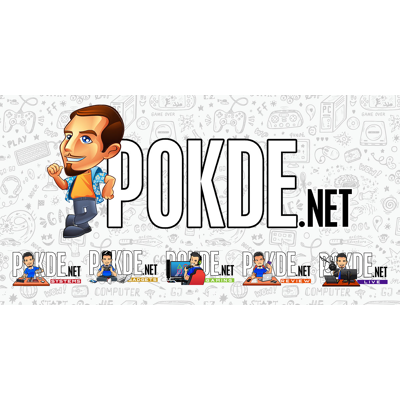 We're getting to know more and more about the PlayStation 5 and the latest reveal is arguably the biggest one after the console specifications. Sony Interactive Entertainment has officially unveiled the PS5 controller and it's known as DualSense.
For starters, the PlayStation team noted that they decided to keep what most gamers loved about the DualShock 4 and bringing them to the next generation with new features and design refinements. They've added haptic feedback and adaptive triggers for L2 and R2. While the touchpad is making a return, the Share button has been removed in favour of a new "Create" button which lets you share content with others.
Apart from that, DualSense has a built-in microphone and longer battery life compared to the DualShock 4. While the built-in mic would be great for those without a headset, the PlayStation team still recommends you to use a headset, especially if you're gonna be using voice chat for long.
As for colours, they've finally ditched the single colour scheme and went for a two-toned look instead. Furthermore, the light bar's position has moved from in front of the controller to the sides of the touchpad.
Sony Interactive Entertainment CEO Jim Ryan on the New DualSense Controller for the PS5:
DualSense marks a radical departure from our previous controller offerings and captures just how strongly we feel about making a generational leap with PS5. The new controller, along with the many innovative features in PS5, will be transformative for games – continuing our mission at PlayStation to push the boundaries of play, now and in the future.

To the PlayStation community, I truly want to thank you for sharing this exciting journey with us as we head toward PS5's launch in Holiday 2020. We look forward to sharing more information about PS5, including the console design, in the coming months.
There may still be more to learn about the new controller, especially how it plays a role in the Tempest 3D AudioTech that the PS5 touts. We expect to hear more about it soon so stay tuned.
What do you think of the controller's design? Join the discussion right below here:
Source
Pokdepinion: I personally like how it looks. It also seems to be bigger than the DualShock 4, which should make it easier and more comfortable to grip. Can't wait to try it out myself.