Top Picks: Upcoming Game Releases for November 2017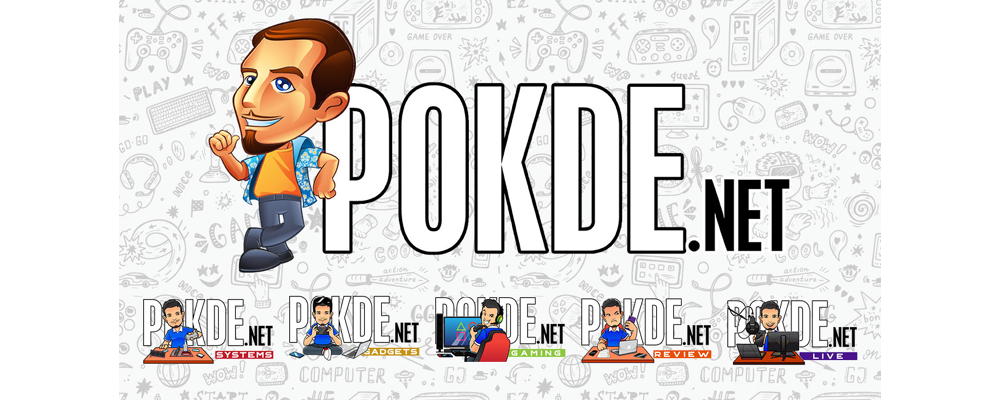 Not sure what games to get yourself in November 2017? Well, look no further. Here's our top picks for the upcoming game releases for November 2017.
It has been a great year in gaming, in terms of both the awesome games we get to play as well as developments in the local videogame industry. As usual, a brand new month means a brand new list of games to look forward to so if you're not sure what games are worth your money, let us help you. Here are our top picks for upcoming game releases for November 2017.
Upcoming Game Releases for November 2017
Call of Duty: WWII
The 14th non-spinoff entry to the Call of Duty series, Call of Duty: WWII is a first-person shooter game and the second entry to be set during World War II since Call of Duty: World at War. The game focuses on the actions of a 12-men squad of the 1st Infantry Division from 1944 to 1945 in the European theater of World War II, covering the occupation of France and Belgium as well as the journey to Germany.
Players will mostly follow 2 soldiers; Private Ronald "Red" Daniels and Private First Class Robert Zussman as they survive through the war. In essence, players will be reliving the war mostly through their eyes, with additional characters being playable and making cameo appearances from time to time.
Fun fact, Call of Duty: WWII is the first Call of Duty game since the original to not have health regeneration in the campaign mode. Instead, players will need to rely on medics that will be providing health packs. Furthermore, players can choose a myriad of ways to complete their objective, such as capturing enemies instead of subduing them, and their choices will have an effect on gameplay.
Call of Duty: WWII will be coming to the PlayStation 4, Xbox One, and Windows PC on November 3rd 2017.
Sonic Forces
The return of the legendary mascot from SEGA, Sonic Forces is a platformer game developed by Sonic Team. In this installment, Sonic has actually failed to defeat Dr. Eggman due to the interception of Eggman's right-hand man, the mysterious Infinite. With Infinite's power, Sonic vanishes to thin air which allowed Eggman to virtually conquer the world.
Eventually, Sonic returned and joins up with the Resistance army which is being helmed by longtime friend, Knuckles the Echidna. Together, they will have to take down Eggman's army, which includes some familiar faces such as Shadow the Hedgehog, before it's too late. The catch here is that the Resistance army only has 3 days to do so before Eggman's plan to destroy all his foes is enacted.
Fun fact, Sonic Forces has been in development since 2013, which is around the time of Sonic Lost World's release. The reason Sonic Team chose the subtitle "Forces" is because of the themes of "power" and "army", with 2 strong forces colliding; Sonic and his crew against Dr. Eggman and his army.
Sonic Forces will be coming to the PlayStation 4, Xbox One, Nintendo Switch, and Windows PC on November 7th 2017.
Need for Speed Payback
The 23rd installment in the Need for Speed series, Need for Speed Payback is a racing game developed by the folks over at Ghost Games, the team that worked on Need for Speed Rivals. The game will follow 3 main character; Tyler Morgan, Mac, and Jess, in Fortune Valley. Their aim is to take down a cartel that's controlling Fortune Valley's underworld known as "The House".
Need for Speed Payback will have an open world environment for players to explore. It will have a focus on action driving, which is essentially driving with style such as executing stunts, and these style actions will have movie-like sequences. Unlike the previous game, this one will have a 24-hour day and night cycle.
Fun fact, the game's creative director William Ho mentioned that they ditched realism to "give gamers their own action movie fantasy" in an interview with Red Bull Games. Not only was this done to differentiate itself from competitors like Gran Turismo, it enabled them to include a storyline akin to the Fast and the Furious series for gamers to enjoy.
Need for Speed Payback will be coming to the PlayStation 4, Xbox One, and Windows PC on November 6th 2017.
Star Wars Battlefront II
From the team over at EA DICE, Star Wars Battlefront 2 is a multiplayer-focused action shooter game where players can take control of their favourite Star Wars characters and battle it out against a vast number of enemies using lightsabers, guns, and everything in between.
Unlike the previous installment, this one actually comes with a single player campaign which is focused on Inferno Squad leader Iden Version. The campaign will be happening at the same timeline as the latest mainline Star Wars Move, The Force Awakens, and it will show a different side to the events that transpired in the movie.
Star Wars Battlefront II will be coming to the PlayStation 4, Xbox One, and Windows PC on November 17th 2017.
Monster of the Deep: Final Fantasy XV
While this particular entry in our top picks for upcoming game releases for November 2017 isn't a game by itself, Monster of the Deep is one of the most highly anticipated virtual reality DLC add-on for Final Fantasy XV. It will take place within the world of Eos, with players taking control of themselves as they interact with the 4 main protagonists of the game; Noctis, Gladiolus, Ignis, and Prompto.
In essence, it is a fishing simulator within Final Fantasy XV, where players will fish in various ponds scattered across Eos to catch a variety of fish. The ultimate goal here is to catch the titular "Monster of the Deep", which is a rare fish that is capable of attacking players and thus, ending the game prematurely.
Fun fact, Monster of the Deep wasn't intended to be a VR fishing game add-on at first. It was first created as a first-person shooter add-on for the game, with Square Enix going as far as showing off a demo of this initial concept at E3 2016. It was changed to a fishing simulator as Square Enix felt that it would provide a more immersive experience in VR.
Monster of the Deep: Final Fantasy XV will be coming exclusively for the PlayStation 4, with the use of the PSVR headset, on November 21st 2017.
While this might not be a game in itself, it's worth noting that the Xbox One X, or as I'd like to call it the Xbox One on steroids, was officially released this month, 7th November 2017. In case you're looking to splurge a bit more this month or prepare yourself for the Christmas gifts, it is a major highlight for November 2017. We hope you have a great month of gaming as we're approaching the final hurdle of 2017.