Review
Plantronics Announces New Console Headset Lineup; Featuring a Wireless Headet with 24-Hour Battery Life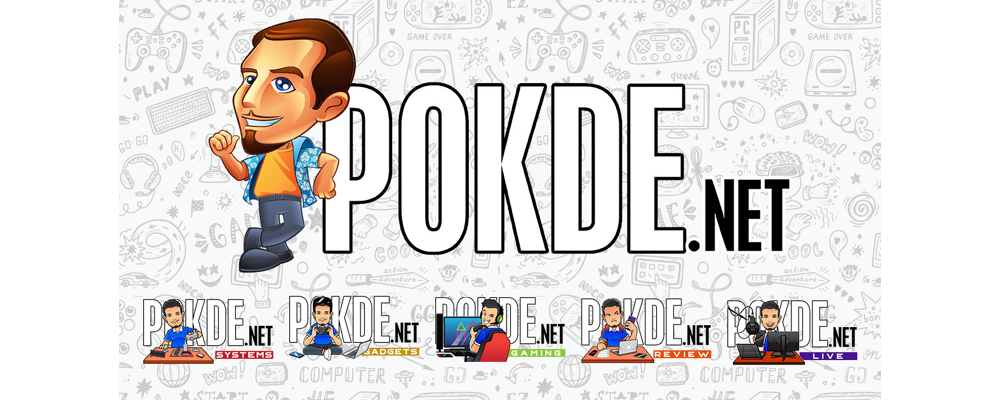 Plantronics announces new console headset line-up, featuring the RIG 800 series, the first wireless headset for console gaming with 24-hour battery life.
Plantronics announced a new series of RIG headsets for the Xbox One and PlayStation 4 in Singapore. Plantronics' latest addition to the RIG familly of products is the RIG 800 series, the first wireless gaming headsets with up to 24-hour battery life.
Plantronics Announces New Console Headset Lineup
The new RIG series joins the RIG 4VR, which is the industry's first headset developed specifically for PlayStation®VR. Plantronics new gaming line-up joins a host of RIG audio solutions, including the RIG 500 series, available for console and PC designed to scale to gamers' needs and preferences.
Jack Reynolds, Director of Gaming Products with Plantronics, said:
At Plantronics, we understand the importance of providing gamers with tangible benefits that make them better players. The RIG 800 series is designed for superior wireless performance and unmatched playtime combined with lightweight comfort and precision controls. As gamers ourselves, we strive to develop products for a whole range of player styles and needs. This is reflected in our extensive line-up of RIG headsets.
The 24-hour battery life of the RIG 800HS (PlayStation 4) and RIG800HX (Xbox One) will allow players to enjoy wireless freedom in audio while gaming without having to worry much on if the headset's batttery will last. The enhanced battery also includes a quick-charging feature that provides 1.5 hours of gaming per 30-minute charge.
The RIG 800 series is said to be one of the lightest and most comfortable wireless headsets in the market. Memory-foam ear cushions make wearing the headset more comfortable and increase sound isolation for an immersive experience. We at Pokde will have to experience this first hand to know how legit this statement is. The RIG 800 shares the same configurable design as the RIG 500, which was constructed with a modular design.
Plantronics RIG 800 series features
Audio Performance
Amplified 40mm drivers bring the soundstage to life. Low frequency resonators reinforce bass and limit distortion. Mic monitor lets you hear your outgoing chat level and quality while the noise-cancelling mic ensures your teammates hear you. When you're done with chat, just flip up the mic to mute it.
Precise controls
Dual control dials on the left earcup help you quickly adjust the balance between game and chat audio, as well as master volume. Choose an EQ setting to isolate pure highs, intensify the mid-range, enjoy seismic bass, or enhance vocal focus.
Plantronics RIG 600 and RIG 400
The RIG 800 is joined by the RIG 600 and RIG 400 in Plantronics line-up of headsets designed specifically for gamers. The RIG 600 features high fidelity audio, balancing distortion-free bass with vibrant mids and treble, allowing users to hear more detail in their games and music.
The RIG 400 series includes the RIG 400HX designed for Xbox One and the RIG 400HS for PlayStation 4. Both models feature inline volume and mute controls, high-sensitivity drivers, and removable noise-cancelling mics.
Pricing and Availability
The RIG 800 HS Wireless Stereo Headsets will be retailing for SGD$289. the RIG 600 Hi-fidelity Gaming Headset for SGD$129. and the RIG 400 HX Stereo Gaming Headset for SGD$89. No word yet on a Malaysian pricing for the headsets.
RIG 800 HX Wireless Stereo Headset and RIG 400 HS Stereo Gaming headset will be available in the near future.
Pokdepinion: It seems Plantronics is in the midst of getting back in the game (pun intended) with their gaming headsets. I recall the older model being very convenient in terms of being able to connect to both PC and smartphone at the same time, but lacked in a bit of oomph in the audio department. Let's see what these new headsets will be capable of.