Review
ARMAGGEDDON Molotov 5 mobile gaming headset review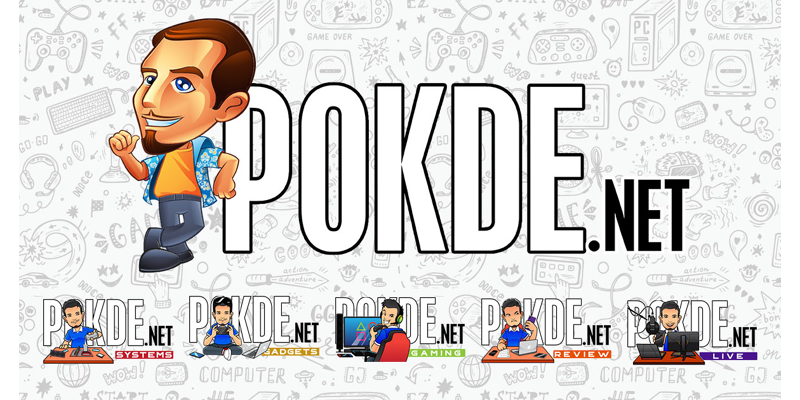 Positives
+ Affordable price
+ Good audio quality and stereo separation
+ Foldable for easier storage
+ Lightweight
Negatives
- Microphone recording quality is poor
We published news of the ARMAGGEDDON Molotov 5's arrival here in Malaysia last month, a highly portable gaming headset targeted at all gamers, especially those who are on-the-go. ARMAGGEDDON gave us the chance to review the headset. After several weeks of usage, this is my review of the ARMAGGEDDON Molotov 5.
Unboxing
The ARMAGGEDDON Molotov 5 comes in three color, each with their own unique name. You get a choice of the Alpine Allies (Blue), Scarlet Soviets (Red) and Armaggeddon (Yellow) with the ARMAGGEDDON Molotov 5. Sitting in our lab is the Armaggeddon color scheme, and I think it's the most attractive color option to get.
The packaging is simple, with the headset itself sitting in a snug blister packaging. You get to see the actual product before you decide to spend your money on it. On the front panel, we have the highlighted features, similar to the packaging of the other of ARMAGGEDDON's products.
On the back we have more detailed information about the headset and a list of package contents. The package consists of the headset and an audio splitter for PC. It comes with a 1-year manufacturer warranty, which is decent considering the price.
Appearance
The ARMAGGEDDON Molotov 5 features a very striking black and yellow color combination, which will definitely turn heads if you walk around with them. Depending on whether you enjoy attention, this can be either a nuisance or a boon for you. Of course, there are two other less contrasting color options if you prefer a lower profile look, but these headsets aren't meant for you to blend in with.
The ARMAGGEDDON Molotov 5 features 40mm drivers, dedicated to deliver an authentic audio for gaming experience. The driver claims to have supreme bass power which we are going to find out it later. The on-ear earcups are made of soft cushions wrapped in pleather, ensuring comfort even after long hours of usage.
Mobility is the key to be a good mobile gaming headset. The ARMAGGEDDON Molotov 5 have ear cup position adjustment using a sliding mechanism. The sliding mechanism doesn't offer too much resistance but it won't slide around while it's on your head.
True to it's portable intentions, the ARMAGGEDDON Molotov 5 can be folded to fit into any bag easily. It would have been even better if the earcups could swivel flat, but this will do. While made mainly of plastic, it doesn't really feel cheap or emit creaks. Build quality seems decent enough for it last some time as long as you do not intentionally abuse it.
ARMAGGEDDON went with a combo audio jack for the Molotov 5, quite a good decision considering that it is targeting gamers on-the-go. Smartphones will definitely use a combo audio jack to enable both audio output and also microphone functions, while an increasing number of gaming laptops are also implementing combo audio jacks. The microphone here shares its home with a lone button which is for smartphones. There are no volume controls built into this headset. The gold plated connector and 1.5m braided cord are real bonuses when you consider that this is a really affordable headset.
If you aren't a mobile gamer but still want to use both the headphone and microphone function of the ARMAGGEDDON Molotov 5, ARMAGGEDDON has you covered with a audio jack splitter. This will allow you to use it with PCs that feature separate jacks for output and microphone input.
User Experience
Picking a headset for me could be difficult. I'm not an audiophile but I do appreciate a good sound stage. I have several headsets but most of it are quite affordable and are often chosen because they are recommended as some of the best bang-for-buck headsets out there in online forums. As ARMAGGEDDON says, the ARMAGGEDDON Molotov 5 impact with supreme bass power but I have to disagree. Compared to my Superlux HD 681 the Molotov 5 doesn't really shine with supreme bass power. This doesn't mean that the ARMAGGEDDON Molotov 5 lacks bass, as the amount of bass is actually appropriate for gaming and is also quite acceptable in most usage scenarios like watching action movies or electronic music genre.
When it comes to gaming specifically, I played a lot of games with it. DOTA 2, CS:GO, Battlefield 4, Witcher 3 and Grid 2 the ARMAGGEDDON Molotov 5 is not bad at all. The good stereo separation is noticeable, and definitely is a plus point of the ARMAGGEDDON Molotov 5.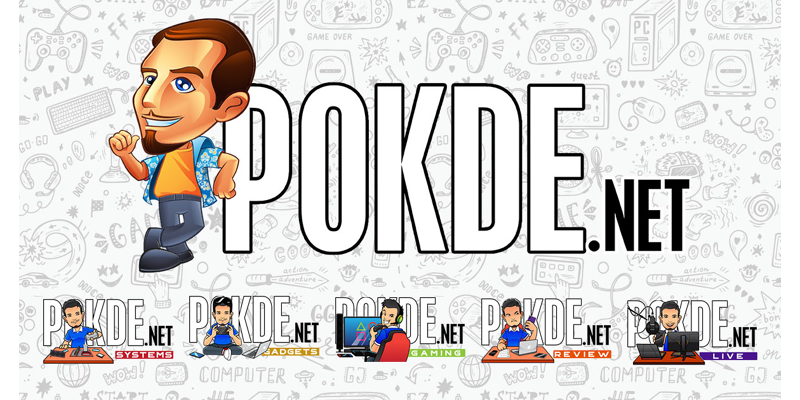 Wearing the ARMAGGEDDON Molotov 5 for long hours is actually pleasant. The plush headband and soft earcups actually feel better than what I expected when I saw the price tag. It sits firmly on my head without any worries it will fall off easily.
Conclusion
I have reviewed several "budget" gaming headset before, but if I were to compare them in terms of sound quality, I will definitely go for the ARMAGGEDDON Molotov 5. With an already low RRP of RM99, you can still get it for cheaper at some online retailers if you look hard enough.
Fair audio quality with the affordable price tag is already good, but that not only the good things about this headset. The build quality of the ARMAGGEDDON Molotov 5 is also something worthy of praise. Kudos to ARMAGGEDDON R&D team which succeeded in bringing an affordable gaming headset with acceptable audio quality. I grant the ARMAGGEDDON Molotov 5 with our Bronze Pokdeward and I hope ARMAGGEDDON will keep bringing more bang-for-buck gaming peripherals.