Review
ASUS ZenBook 13 (UX331UN) Ultrabook Review — sexy, fast and portable, without breaking the bank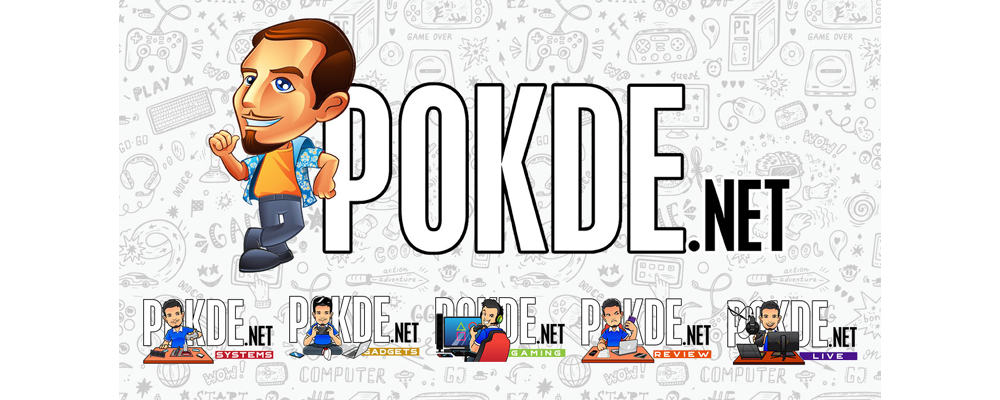 Positives
+ Stunning design with a glossy lid
+ Great performance
+ Lightweight and compact dimensions
+ Screen is vivid and bright indoors, but loses contrast outdoors
+ Keyboard is well-lit and properly sized
+ Touchpad is large and nice to use
+ Fingerprint scanner makes unlocking so seamless
+ Pricing is rather reasonable
Negatives
- Structural rigidity could be improved
- Beefier cooling may be necessary to improve performance
- Display needs to be brighter for outdoor use
Introduction
Ultrabooks never really piqued my interested. The lack of cores and dedicated GPUs meant they were pretty much only good for simple tasks like office productivity and browsing. Well that has changed. Intel's Kaby Lake Refresh was one of the most interesting things to happen last year. Well, at least for me. We finally were getting true quad-cores in the 15W TDP category. And there's even HyperThreading! More performance in compact form factors is always welcome. Intel's Core-U series processors are a mainstay of ultrabooks and lower end laptops, and today we have a great example of the former. The ASUS ZenBook 13 (UX331UN) packs an i7 8550U and a GeForce MX150, in a 1.12kg package. Interesting? Let's take a closer look.
Unboxing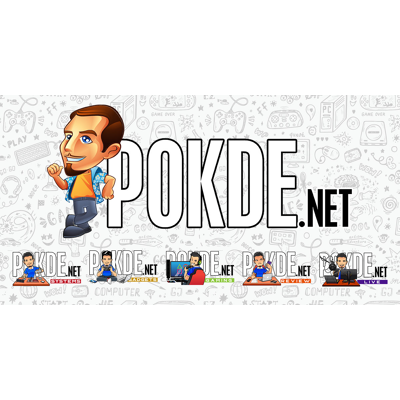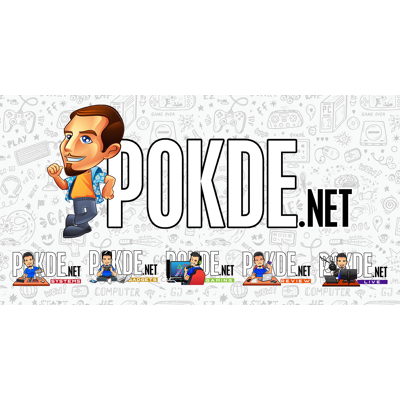 The ASUS ZenBook 13 (UX331UN) even comes complete with its own cleaning cloth and pouch. The pouch is lined with microfiber to wipe your laptop every time you use it, which is great to keep the ASUS ZenBook 13 (UX331UN) looking shiny and sleek. It also comes with a USB-to-RJ45 adapter in case you have a need for wired connectivity. Speaking of adapters, I believe it would have been great if ASUS included a Type-C-to-Type-A adapter as well, as we aren't really seeing that many USB Type-C peripherals around, except maybe for some external drives from Transcend.
Appearance
Just one look at the lid, and I am smitten. The glossy top finishing over the signature Zen-concentric circle pattern is just perfection. Now in case you didn't know, I really dig glass and the concentric ridges. Yes, the glass is a pain to keep clean if you are an OCD freak, but for most users like yours truly, the sleeve does a fantastic job of keeping it clean.
Flip the ASUS ZenBook 13 (UX331UN) over and you will be presented with a nice sandblasted aluminium finish. The vents at the sides help with cooling the hardware within, while the four small rubber feet grip pretty well on most surfaces while raising the laptop off the surface. The screws are of the pentalobe variety, so you will need more than your standard precision screwdriver set to open this baby up. Feeling along the edges of this bottom panel also reveals that the finishing isn't perfect, with the sides meeting the bottom rather awkwardly. You can feel the edge of the sides higher than the bottom, which shouldn't happen in a premium device like this.
The lid lifts to present keyboard with full-sized keys despite its compact dimensions. The screen fills up most of the upper half, which is a nice upgrade over your usual laptops and their massive bezels. Sadly ASUS didn't see fit to finish the bezels with the same dark blue color seen everywhere else on the ASUS ZenBook 13 (UX331UN). We see more aluminium here on the lower half, with the large touchpad taking up around 1/3 of the area below the keyboard. The substantial size of it is great, as this is an ultra-portable design which will definitely see more use of its touchpad than say a gaming laptop.
The side profile shows just how thin the laptop is. There is a fair assortment of ports provided but instead of using the upcoming USB-C standard for charging, ASUS still went with a proprietary charging port. The lid is also framed by plastic, which is a bit disappointing to see with the copious amounts of aluminium used elsewhere.
Specifications
CPU
Intel Core i7 8550U (4C/8T @ up to 4.0 GHz), 15W TDP, 14nm+
RAM
8GB DDR3 2133 MHz (dual channel)
GPU
Intel UHD Graphics 620
NVIDIA GeForce MX150 2GB GDDR5
Storage
512GB Samsung PM961 PCIe 3.0 x4 NVMe SSD
Software
Windows 10 Home Single Language
GeForce Experience
ASUS Battery Health Charging
ASUS Giftbox
McAfee Security, LiveSafe, Advisor
Display
13.3″ FHD (1920×1080) Anti-Glare AHVA display, 60 Hz refresh rate
72% NTSC coverage, 100% sRGB coverage
80% screen-to-body ratio, 6.86mm NanoEdge side bezels
ASUS Splendid
Connectivity
Wireless: Intel(R) Dual Band Wireless-AC 8265
802.11ac WiFi (2×2)
Bluetooth 4.2
I/O:
2 x USB 3.0 port (Type-A)
1 x USB 3.0 port (Type-C)
1 x HDMI 1.4 port
1 x microSD card reader
Audio
ASUS AudioWizard
1 x Combo Audio Jack (Mic + Headphone)
Power
50 Whrs Battery, 65W Adapter
Dimensions
310 x 216 x 13.9 mm
Weight
1.12kg
The specifications of the ASUS ZenBook 13 (UX331UN) is near faultless, except maybe for the DDR3 RAM. DDR3 does consume more power than DDR4, which might affect battery life. It is soldered to the board too, so no upgrades are possible in the future. This is a common predicament to befall ultrabooks in their pursuit for portability, and even gaming models like the ROG Zephyrus feature soldered RAM. We would prefer to be able to upgrade the RAM to 16GB RAM for even better multi-tasking capabilities. On the bright side, the RAM here runs in a dual-channel configuration for double the bandwidth, which isn't all that common out of the box.
Performance
The 512GB Samsung PM961 PCIe SSD is definitely a fast one. We had a taste of its performance in the ROG GL503VS SCAR Edition, and here we are looking at a bigger sample. 512GB is quite generous of ASUS, as it really offers oodles of space to install your productivity applications and a few games without worrying about running out of space. Booting up is near instantaneous, presenting you with the Windows 10 lockscreen in seconds. An older computer might wake from sleep slower than the ASUS ZenBook 13 boots.
CPU performance is excellent for this weight class. As you can see, the additional cores and thread allows it to just blow the older i5-3317U out of the water, with multi-core performance well in the range of the i7 3840QM, which is a much faster CPU. If you look at the single core scores, it comes close to that of an i7 4770K clocked at 4.4 GHz, as the i7 8550U actually clocks up to 4 GHz when tackling calculations with a single core.
If you intend to do any gaming, you will be glad to know that the GPU performance of the ASUS ZenBook 13 (UX331UN) thanks to the GeForce MX150 is way above that offered by the ubiquitous 940M/940MX GPUs. It is actually the mobile equivalent of the GeForce GT 1030, which may not be the most powerful gaming card you have seen, but it definitely is an efficient little whopper. For comparison purposes, the ASUS ZenBook 13 (UX331UN) nips at the HP Pavillion Gaming's heels, a gaming laptop which featured a GeForce 950M with DDR3 VRAM at this benchmark.
Overwatch is not exactly playable at the Epic preset at native resolution. Dropping the graphics setting to the Medium results in a very much more playable game, with an average frame rate of around 54 fps. Temperatures were also more controlled. Speaking of temperatures, the ASUS ZenBook 13 (UX331UN) will lose its TurboBoost clocks after a certain treshold. Surprisingly gaming performance wasn't that badly affected despite the lowered CPU performance, but we are talking about the Medium presets here.
DotA 2 sees the ASUS ZenBook 13 (UX331UN) losing its TurboBoost advantage quickly too but the game is still quite playable. This average frame rate was obtained by turning on all the bells-and-whistles in the graphics menu. That includes the fps-killing Ultra Shadows option. Dropping some details would definitely make this title more than playable. Thermals are under control by losing TurboBoost clocks, and the ASUS ZenBook 13 (UX331UN) actually doesn't really heat up except for the area above the keyboard where the heatsink is and the bottom. Those areas can get seriously uncomfortably hot.
I managed to write on Pokde.net for 4 hours, with multiple background tabs before the battery hit 20% on the Better Battery power profile. This was with the screen at a decent 25% brightness and the keyboard backlighting active too. This is way more than I have ever achieved with any quad-core laptop out there, so color me impressed! To maintain the performance of the battery, ASUS also included the Battery Health Charging application, to prevent the battery from unnecessarily charging up if you are going to use it plugged in most of the time.
User Experience
The most appealing feature about this very ultrabook aside from its fancy performance is its weight. If you are a car freak, you will definitely know the weight-to-performance ratio parameter, and this one is definitely a champ. Of course we have insanely fast gaming laptops weighing just 1.8kg, but those cost double of this baby here. I can literally lift it up with one hand, and I am not even exerting myself. Yes I do hit the gym every once in a while, thank you. The ASUS ZenBook 13 (UX331UN) feels rather rigid despite being lifted up by one corner like this, but structural weakness can be discovered by pressing on the lid when it is closed.
With an ultrabook, you might be inclined to start working where you may have never tried to. Such as by the pool in your condominium. Well we did try, and this is what our screen looked like under some shade. It definitely isn't too bright which affects contrast when working outdoors. While we noted some rather high surface temperatures when gaming, less demanding applications would still allow you to use it on your lap if you are wearing long pants. If you are more of an indoor guy…
… then the ASUS ZenBook 13 (UX331UN)'s 13.3″ screen with full sRGB coverage is really nice to use. It is plenty bright and vivid, with wide viewing angles. The brightness is the only flaw to this rather great screen. If only ASUS could somehow transport the technology applied in their smartphones and give us 600-nit laptop displays, that would be great. The multimedia experience is somewhat hampered though by the down-firing speakers. Depending on the material you have under the laptop, you will end up with anything ranging from average sound quality to muffled audio. There probably isn't much space left around the full-sized keyboard, but I would appreciate seeing some feats of engineering to have speakers that are actually pointed at me and not the table.
The keyboard has nicely-sized keys, and they are well-lit too. The chiclet-style keyboard is easy to type on, but travel is limited. With the limited depth of the entire chassis, I don't think you can really blame ASUS on this one. I actually gamed on it, and used it to type out more than half of this review and I am pretty happy with it. More travel would be welcome, as would the removal of the slight flex that happens when you press the middle keys like G or H. It's not too serious especially if you are one who is light on your fingers. I abuse my keyboards with heavy keypresses so your mileage may vary. The power button over in the upper right corner looks like a recipe for disaster, but I have never accidentally tapped it when I wanted to use the Backspace or Del keys. The touchpad is large with support for most common gestures. I found it great for everything except when using it to highlight text which required finer motor skills than I seemed to possess.
If you intend to connect external peripherals, the two USB 3.0 Type-A ports will keep you happy. If that's not enough there is always the USB 3.0 Type-C port. However as mentioned, the ASUS ZenBook 13 (UX331UN) does not come with an adapter, so you will have to head over to your favorite Chinese e-commerce site to get one. I got mine for less than RM10, by the way. Here on the right we see the combo 3.5mm jack and microSD card reader. A full-sized SD card reader would have been a lot more useful for photographers on the go, but space constraints may have influenced ASUS' decision here.
Meanwhile here we see the charging port and HDMI 1.4 connector. A HDMI connector is always welcome so you don't have to resort to dongles to use an external display or projector for presentations. The power LED and charging LED also find their home here. It would have been even better if the Type-C port supported the ThunderBolt 3 standard, but we are stuck with USB 3.0 speeds here, not even true USB 3.1.
Saving the best for last — the fingerprint sensor. This baby already boots in mere seconds to the lock screen thanks to the ultra-fast Samsung PCIe SSD. Powering up from a full shut down is nearly as fast waking from sleep. Now with the fingerprint sensor, you can unlock in less than a second. This sensor is as fast as you would expect from a flagship smartphone, and just as accurate. After using this, I really felt that entering passwords are a real hassle. Even PINs are too slow. This is definitely a feature I want in your next ultrabook/laptop. I felt that its location also cannot be any better, as a few designs see the fingerprint scanner in the touchpad which makes for a small and undesirable divot when mousing (touching?) around.
Conclusion
I hope ASUS can improve on the cooling design, as this nearly cuts it as the perfect ultrabook for me. It isn't really all that pricey at RM5185 (GST 0%), and the fancy glossy blue lid is definitely a looker. The rigidity of the lid could be improved too, as can the screen's brightness. Do we have to wait for the upcoming ZenBook Deluxe, whenever that arrives, to enjoy those features? Right now, the ASUS ZenBook 13 (UX331UN) is worthy of our Silver PokdeWard, for cramming this much performance into a design so light and thin it is almost surreal to behold. The reasonable pricing makes it all the more attractive too to make this your first do-it-all ultrabook.