Review
ASUS ZenBook Flip S Review (UX370UA); It really is Lightweight & Limitless!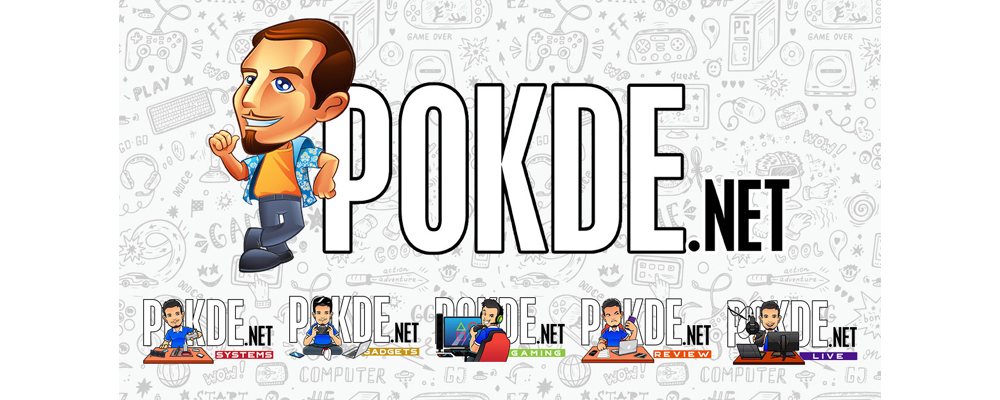 Positives
+ Very beautiful finishing in a very slim package
+ Remarkable performance with Intel i7-7500U CPU
+ Sturdy hinge with ErgoLift technology
+ 360° convertible with multiple modes
+ 512GB SATA III SSD is capacious and fast
+ Backlit keyboard with 1.0mm key travel
+ Dual USB Type-C ports on either side of the notebook
+ Commendable connectivity with 802.11ac capabilities
Negatives
- DDR3 RAMs in 2017?
- Volume rocker button inverted in laptop mode
- Heat dissipation vent location is not the best
- Pretty expensive for a vast majority of users
Introduction
In June earlier this year, ASUS announced the availability of their fresh line-up of ZenBook which included the ASUS ZenBook Flip S as one of the devices. This machine attracted enough attention for us because we have been closely monitoring the complete converters since our last review of the ASUS ZenBook Flip UX360UA which we did last year.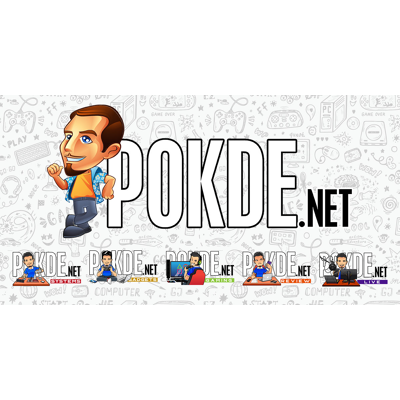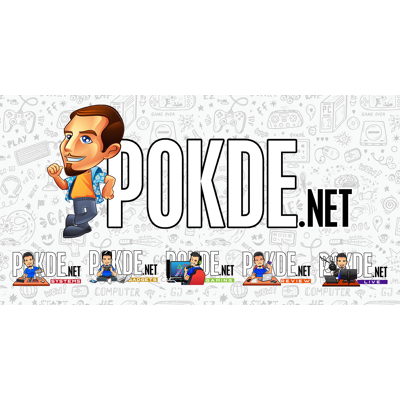 Please take note that the unit that we have in our hands is an engineering unit by ASUS HQ in Taiwan, so there is no unboxing included and the data might not be as accurate as the final version in the market.
Appearance
I really love convertible notebooks that gives me more than just, well, notebooks. Be it detachable tablets or 360° flipping device like the ASUS ZenBook Flip S. What interests me is that these machines have to undergo very sturdy manufacturing process to be able to deliver their functionalities at their best. For flipping devices like the ASUS ZenBook Flip S, the challenge is always on the hinge. If it's too loose, retaining its position becomes a nightmare. If it's too tight, the connecting strip gets crushed too soon and the display might get spoilt due to excessive pressure. Finding the perfect balance is the key in having the ultimate convertible notebook.
Let's begin with the outlook of the ASUS ZenBook Flip S. ASUS has retained the iconic concentric circles design on the cover of the ASUS ZenBook Flip S, which is no longer alien to us since the UX303 ultrabook days. This does not need to change, if you ask me as it definitely graces the ASUS ZenBook Flip S, making it look premium. The concentric circle design is achieved using 40 painstaking sanding and polishing process, proving ASUS' commitment in delivering without cutting corners. Take note though, that the concentric circle design is only available on the royal blue version. The gold ASUS emblem adds a beautiful finishing. Simplicity at its best! The back is much simpler with only the ErgoLift hinges. No heat dissipation vents, no buttons, no ports.
The 15-holes heat vent has been shifted to the left of the unit. This is seated right in the middle of the ASUS ZenBook Flip S. There is also a USB Type-C port and a 3.5mm aux jack for plugging your headphones along with power notification LED that shows you the charging or battery low notification.
On the right side of the ASUS ZenBook Flip S, we another USB Type-C port. This is followed by Microsoft Windows Hello supported fingerprint sensor. Next to it is the operation LED, volume rocker and power button. ASUS has put these on the side for pretty obvious reasons, which I'll share later on.
At the bottom, you can see four extended rubber feet that serves both as the grip, as well as anti-scratch protection when the ASUS ZenBook Flip S is flipped into tablet mode. ASUS has thrown in 2 Harman Kardon-certified speakers that shyly hid underneath the netting.
Lift open the ASUS ZenBook Flip S and you will be awed with some very beautiful details that ASUS has put into the ASUS ZenBook Flip S. Much like the ASUS ZenBook 3, the blue and gold color combination has been adopted by the new ASUS ZenBook series too, and the ASUS ZenBook Flip S is no outcast. The sides of the ASUS ZenBook Flip S has been diamond-cut with precision and polished with gold to give its stunning looks. These are achieved by using dual-phase anodizing process. The full-size chiclet keyboard has gold letters etched to it and are backlit. The keyboard has an impressive 1.0mm key travel with 19.85mm key pitch that makes you wonder, how did ASUS actually cramp it in this super slim machine in the first place. The touchpad incorporates precision touchpad (PTP) technology and ASUS Smart Gesture support that allows up to four-finger gestures in Windows 10. It has a glass covering for smooth control, and has palm-rejection and handwriting support for maximum flexibility and usability.
Now let me mention this. While having a multi-farious-fund of features densely packed into the machine, ASUS has exquisitely crafted this masterpiece using a single block aluminium to preserve the 10.9mm thin profile with about 1.1kg weight. It also uses aerospace-grade aluminium to keep the weight lighter than standard laptop alloy, but at the same time it's about 50% stronger. The display itself is covered with Corning Gorilla glass, which is much more resistant to drop-damage than normal glass.
Specifications
CPU
Intel Core i7-7500U
2.7GHz 2C/4T with Turbo Boost (up to 3.5GHz) and 4MB cache
RAM
16GB 2133MHz LPDDR3
GPU
Integrated Intel HD Graphics 620
Storage
512GB PCIe Gen3 x4 (NVMe)
Display
13.3″ LED-backlit FHD (1920×1080) / 60Hz / wide 100% sRGB color gamut / 178° wide-view / Corning Gorilla Glass / 80% screen-to-body ratio
Audio
2-speaker ASUS SonicMaster Premium stereo audio system with surround-sound effects
surround-sound effects
Harman Kardon-certified
Smart amplifier for maximum audio performance
Array microphone with Cortana voice-recognition support
3.5mm headphone jack
Connectivity & Interfaces
802.11ac Wi-Fi
Bluetooth 4.1
2 x USB3.1 Gen1 USB Type-C
Camera
VGA Web Camera
Power
Up to 11.5 hours battery life
39Wh 2-cell lithium-polymer battery
Fast-charge technology: 60% in 49 mins
45W USB-C™ power adapter
(Output: 19V DC, A, 45W)
(Input: 100-240V AC, 50/60Hz universal)
Dimensions
Height: 1.09 cm (0.43 inches)
Width: 31.3 cm (12.32 inches)
Depth: 21.8 cm (8.58 inches)
Weight
1.1kg (2.42 lbs)
Performance
The specifications looks very interesting indeed. But does the ASUS ZenBook Flip S has what it takes to deliver the performance adequately? Our first test begins with CrystalDiskMark where we run sequential and random blocks read/write tests. The results are pretty interesting.
Compared to its predecessor, the UX360UA, the ASUS ZenBook Flip S has a much better storage speed. In fact, our results clocked 3 times faster than the previous generation ZenBook Flip! Why wouldn't it? Under the hood, we have a 512GB PCIe Gen3 x4 type SSD with NVMe interface made by Samsung. Your storage is definitely not going to be a bottleneck on the ASUS ZenBook Flip S.
Moving on, we run the Cinebench R15 benchmark test to push the OpenGL and CPU. We managed to clock 38.97fps on the OpenGL and 311 on the CPU. It seems like the Dual Core processor manages to live up to deliver a punch while retaining solid temperatures under load even in confined space!
Finally, we run our Unigine Heaven Benchmark test. I've set the test at Extreme settings using DirectX 11 at 1600 x 900 resolution – a standard that we have been using for convertible notebooks. Tesselation and Stereo 3D has been disabled, while anti-aliasing has been set to 8X. Take it this way, this is a rather tough test for such a timid machine, but if you're going to be spending the amount ASUS is asking for it, it better be able to at least run some fun time notebook gaming.
User Experience
The first experience that you would have with the ASUS ZenBook Flip S is the fingerprint sensor which is located on the right side. At first I thought it would be awkward to use it, given the fact that you will have to fiddle your fingers around or extend your neck to locate the sensor just to unlock the ASUS ZenBook Flip S. However, to my surprise, it took very little effort to realize and memorize the location of the sensor, and after a while using it, it just, works! Windows Hello is pretty snappy already, making unlocking the ASUS ZenBook Flip S a breeze!
Let's move on to the keyboard. Despite being such a slim machine, the ASUS ZenBook Flip S has a full-size backlit keyboard. The letters have been etched in gold to complete the outlook. What is rather interesting is the fact that ASUS has managed to cramp in the keyboard that has 1.0mm key travel, making typing still fun. The touchpad itself is very intuitive. Because it has palm rejection, you don't really have to worry about accidental clicks when typing on the ASUS ZenBook Flip S. Of course, if typing is not what you desire today, turn the ASUS ZenBook Flip S all the way around and you have a fully portable Windows 10 based tablet in your hands.
Which will make you wonder, how frequently can you really turn the ASUS ZenBook Flip S into notebook and tablet, back and forth? Well, ASUS has done extensive tests of over 20,000 cycles to ensure this hinge can last. The ErgoLift hinge does it's job perfectly too! It performs stepless action and holds the ASUS ZenBook Flip S in any position that you desire, pretty seamlessly even if you have to set it as low as the image below.
Yup, the ErgoLift is definitely a huge improvement from its predecessor! Thanks to its aerograde aluminium body, flipping it will not hurt the display either. Although the display is insanely thin, it's sturdy! So sturdy, you can just push one side of the display and the other side will not bend! Flimsy is definitely NOT the word to describe the build quality that ASUS has poured into the ASUS ZenBook Flip S!
ASUS has located two USB Type-C ports on the ASUS ZenBook Flip S which is really convenient for charging purposes. When using this convertible machine, you never know which side of the device are you holding at a given time, so having one port on each side definitely has its perks! But that's the only reason why ASUS has incorporated these two ports. The ASUS ZenBook Flip S is capable of churning out its display to TWO 4K monitors via this port. While Type-C capable monitors are still not a common sight in the tech scene, this will eventually change anyway, making the ASUS ZenBook Flip S rather future proof. Just bear in mind, it's a USB 3.1 Type-C and not Thunderbolt certified, so your max speeds are going to be capped at 5Gbps.
Which leads me to the next part, the volume rocker. Now, there is an awkward situation with the volume rocker. When the ASUS ZenBook Flip S is converted into tablet mode, it's all perfect and fine. However, when using it in notebook mode, the volume rocker becomes inverted where the top button becomes Vol Down and the bottom one becomes Vol Up. Maybe ASUS assumes that you should rather use the keyboard to alter the volume levels since you have the keyboard in the notebook mode, but I think if these buttons could be automatically inverted when switched to notebook mode, it would definitely improve the user experience.
When using the ASUS ZenBook Flip S as a notebook, you will feel that it's rather cool. However, things change when using it in tablet mode as the vents blow heat directly onto your palm. This is prominent if you hold the tablet with your left hand. If you are a leftie, I suppose this doesn't affect you. A workaround to this is to use the tablet upside down with the hinges pointing upwards.
The ASUS ZenBook Flip S is a powerful machine in its class. It's definite that heat is something that needs to be sorted out. However, surprisingly enough, the fan is highly capable of pushing out all the heat, leaving the machine pretty cool even on continuous high loads. The fan itself is not noticeably noisy unless you are sitting in a pitch silent room.
Conclusion
The ASUS ZenBook Flip S is a powerful beast packaged in a very beautiful enclosure. The build quality is remarkable, the performance is adequate and the looks definitely makes a fashion statement. Gone are the days of bland simple black notebooks. Say goodbye to bulky and heavy laptops and embrace one of these. You will never know how awesome these are, until you own one! My only hesitation to give it any higher score was the fact that this is definitely not a machine that I could afford – as much as I badly want it!