Review
Asus ZenPad 7.0 (Z370) Review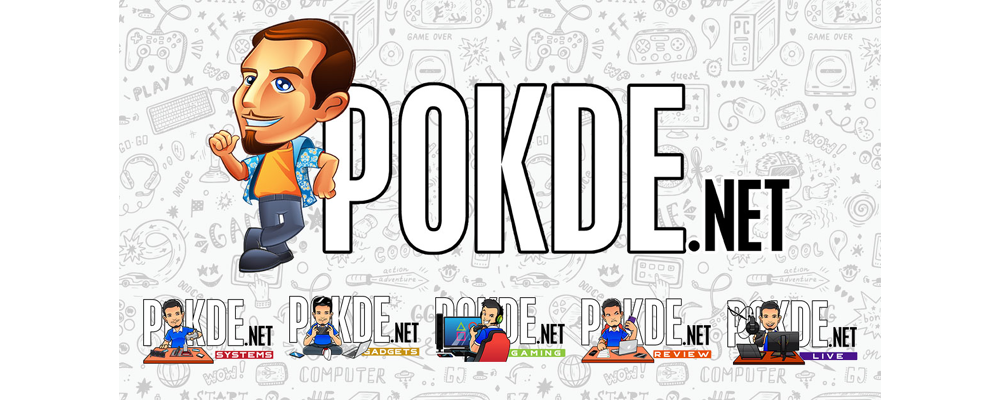 Positives
Beautiful IPS Display
Interchangeable back case along with superb line-up of accessories
Slim & Lightweight
Negatives
Speaker & Earpiece share the same output
Camera still not what I would expect PixelMaster to deliver
CPU bottlenecking the performance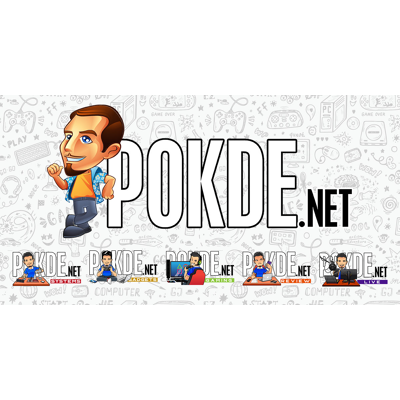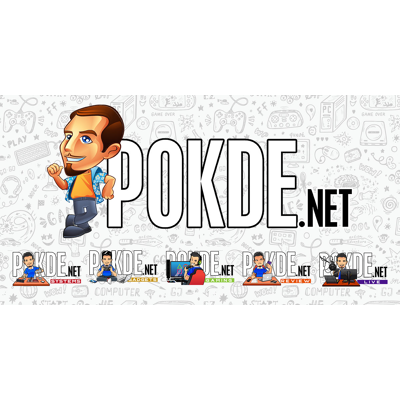 Previously, we reviewed the Asus ZenPad C 7.0 (Z170CG) tablet which is one of the most affordable Zenpads around. Today, we have the Asus ZenPad 7.0 that is coded as either Z370C (WiFi only) or Z370CG (Wifi + 3G). Ours in our lab is the latter. So why would you want to get the Asus ZenPad 7.0 as opposed to it's "C" counterpart? Let's find it out!
Appearance
At first glance, the Asus ZenPad 7.0 looks exactly like it's little sibling. Upon inspecting it closer, they are totally different. The looks, the finishing, the feel. It's just..different. But I do expect them to be different. You are going to be spending a couple of bucks extra if you are getting this one and it has to be superior.
To begin, the finishing is a lot more nicer using Asus' proprietry NCVM (Non Conductive Vapor Metallization) materials. It looks like metal, feels like metal, but it's not metal. and above all, it doesn't carry network interfering properties like metal. It also has the same grip feeling around the back clutch design like area. Unlike it's C sibling, the Asus ZenPad 7.0 has an interchangeable cover that you can change to match your OOTD – or better still, mod it and give it a theme that we have never seen before.
Removing the cover will unveil three rather interesting parts of the device. First, they have a slot for SD Card (YAY!) which is next to a single SIM slot. Next to these is a connector for extended covers. What WOWed me when I first saw the Asus ZenPad 7 was it's 5.1 speaker set cover. This cover connects to the said extension to produce even higher sounds in 5.1 (yes, it has a mini subwoofer too) that is so loud, I was able to hear the sound even in a very noisy environment! The trade-off to this accessory will be it's weight of course, but if you have always needed loud sound, this is just the accessory that you will need!
Outside, we have the usual setup like the ZenPad C. The power and volume buttons are located on the right side. At the top, there is a 3.5mm headphone jack while at the bottom, there is the USB charging port and microphone for making calls. At the back, we have a 8MPx camera adorning the top left corner. In front, we have a speaker and a 2MPx camera for your selfies. All well? What's under the hood?
Specifications
CPU:
Intel Atom X3-C3230 Quad-Core1.04GHz
Display:
7″ LED Backlight WXGA (1280×800) IPS
RAM:
2GB
Storage:
16GB internal Storage + 5GB ASUS WebStorage free for life +
100GB of Google Drive space for 2 years (limited to one claim per account)
Camera:
Front: 2MPx
Rear: 8MPx
SIM:
single-SIM (micro)
OS:
Android 5.0.2 Lollipop
Battery:
13Wh Li-Po

Now, the specs are not far-fetched from the Asus ZenPad C 7.0 other than the display and the RAM. But even these two are already worth the upgrade. Follow along to find out why.
Performance
You might be surprised why is the score even lower than that of Asus ZenPad C 7.0? We are using the same processor but we have an additional 1GB of RAM. Then again, the output has to be rendered at 1280 X 800 resolution which demands the machine to do extra work. It seems like the CPU is bottlenecking the performance output. Our 2GB RAM is not bringing much advantage due to this and yet the I/O is faster. This device gives you mixed feelings like the girl next door.
Given the fact that the Asus Zenpad 7.0 is thicker than it's little sibling, and the fact that it has an interchangeable cover, one might be thinking it must have a longer lasting battery. Apparently not. The battery in the Asus Zenpad 7.0 has the same capacity as the Asus Zenpad C 7.0. But sweat not, the battery does deliver what it promises. I'm able to push under one day with heavy usage, so all is not bad afterall.
Now, you will notice a significant difference of the Asus ZenPad 7.0 against the Asus ZenPad C 7.0 which is multitasking. The Asus ZenPad 7.0 handles multi-tasking a lot more efficiently. You wouldn't expect a butter smooth experience here though. There are some noticeable lags when you shift between some really bulky apps. But thanks to Asus' built-in memory cleaner, use that tool smartly and you may find out that this tablet is really the bang for the buck.
One major annoyance that I have been experiencing while using the ZenPads is that the screen rotation redrawing engine is very bad. What does this mean? When the tablet is switched off, and it's turned on in landscape mode, you will have to rotate the tablet 90° because no one really uses the tablet for normal operations in landscape mode. What actuall happens? When the tablet is switched on and rotated, it will badly lag, while trying to re-render the display in portrait mode. Why is this important? If you have a clutch like looking tablet, you are naturally going to carry it like, yes you guessed it right – a clutch. Hence, it will be residing in the landscape view while you moving it around and would need it to rotate back. A good solution to this is to permanently disable the screen rotation feature and always keep it in portrait mode instead.
User Experience
We can say that the interchangeable cases are about 3mm thick and adds about 7g to the device because the Asus ZenPad 7.0 is about 8.7mm thick and weighs around 272g in total. Speaking of which, the interchangeable colors are actually classy. Asus calls them Asus Zen Case. ASUS Zen Case are easily changeable back cases beautifully designed with a fine leather pattern and available in five attractive colors to match your style. Choices include Black, White, Aurora Metallic, Blue and Orange. You may want to consider the main body's back color to match with your Zen Case though.
Wait, before you think this is just another Nokia's 90s gimmick, let me tell you this. Things actually get even more interesting. This time around, Asus has added three more accessories to the line-up on top of the Zen Case. The first on that tops my chart is the Asus Audio Cover which brings an immersive 5.1 channel surround sound to the ZenPad. Yes, it does actually have a sub-woofer built-in! You might be wondering how loud it is. When I got to play with it, I stood about 15 meters away from it in a loud restaurant, and it was still VERY loud, so much that the whole restaurant could hear it. Why would I want that loud sound, you ask? Why not?!
Second in the accessories is the Asus Zen Power Case. ASUS Power Case extends ZenPad's battery life by up to 15 hours to easily get you through the day. This beautifully designed case seamlessly attaches to ASUS ZenPad, perfectly matching its look and maintaining its compact size. If power is your priority, then this is your accessory.How does 15 hours of continuous usage sound to you?
Third, we have the Asus Zen Clutch. ASUS Zen Clutch is a fashion-forward cover that combines elegant styling with premium materials to provide a sophisticated carrying and protection solution for ASUS ZenPad. Featuring a fine leather finish available in three vibrant colors that perfectly match ASUS ZenPad, ASUS Zen Clutch has a luxurious look and feel to express your sense of style. Its unique folding design doubles as a convenient stand for typing or watching videos.
That is just the beginning of the experience in using the Asus ZenPad 7.0. The device itself feels very comfortable in the hands. The back cover provides the grip that you would need for holding the tablet. The bezel is slim yet has enough space to hold the device and the sides are less edgy, less sharp compared to the younger sibling. The weight itself makes it perfect to hold for hours – especially given the fact that it's my current device for watching online series on Netflix. ASUS ZenPad 7.0 is a 7-inch tablet with a 72% screen-to-body ratio – an incredible engineering achievement made possible by reducing the bezel width to the bare minimum.
The IPS display itself is of another world! You have the HDR mode in your camera and you love the images that are taking using that mode. What if your display itself was permanently HDR, rendering everything that you are seeing in super vivid HD visuals? Asus calls it the Visual Master package that includes IPS technology, Asus Splendid, Asus Tru2Life, Asus TruVivid and Asus Bluelight Filter.
The Asus Tru2Life is an experience of it's own. It's intelligent contrast enhancement analyzes and optimizes each pixel in an image before it is reproduced, rendering more detail in the highlights and shadows to reveal the true beauty in your pictures. We are talking about 200% wider contrast levels here. It also has Sharpness Optimization that enhances the images to render much crisper images.
Asus has also incorporated a new technology that transforms the conventional four-layer display design – composed of cover glass, touch panel, air gap, and LCD module – into a two-layer, full lamination design, eliminating the air gap and combining the cover glass and touch panel layers. This offers higher optical transparency (>94%) than conventional display, resulting in brilliant color clarity and brightness.
All is good so far. Then we move on to the sound. This is where things get a little disappointing. Just like the Asus ZenPad C 7.0, the Asus ZenPad 7.0 also has only one speaker in the front that also doubles as the earpiece if you are going to use it for making phone calls. While it has DTS-HD technology incorporated (which by the way sounds superb using earphones or headphones), the earpiece doesn't really cut the deal to me. I like the fact that it's front facing at least, but doubling the earpiece as the speaker is not really what I'm a big fan of.
The camera that is adorning the Asus ZenPad 7.0 is an 8MPx with PixelMaster technology – the same technology that has been getting praises in the Asus Zenfone series. It does take better pictures than the Asus ZenPad C 7.0 but personally, I don't think it has what it takes to helm the PixelMaster brand. The images are grainy but less posterized  than it's younger sibling.
The Asus ZenPad 7.0 ships with Android 5.0.2 together with Asus ZenUI that makes this device pleasing to hold. And given that the display of this piece of gadget is IPS with a sweet resolution, things do look beautiful on it. Of course, the ZenUI apps is a given advantage to all Asus devices nowadays.
Just like the Asus ZenPad C 7.0, this one comes with 16GB of internal storage, and has an SDCard slot for your expansion pleasures. Asus is also giving a lifetime 5GB WebStorage for free with this device and Google is giving out 100GB of storage for your Google account with the ZenPads, making this a solid deal for purchase!
This device will be available in Malaysia officially with an SRP of RM749 beginning 26th August 2015.
Pokdepinion: The ASUS ZenPad 7.0 is a beautiful piece of gadget and feels perfect in the hand. If you like to project your fashion statement, this tablet is really something you would want to look at. Lightweight usages, browsing and reading are just among the blisses you would have on this piece of device.