Review
EZVIZ C6T RF Edition Review — The Starter Pack for Home and Small Business Security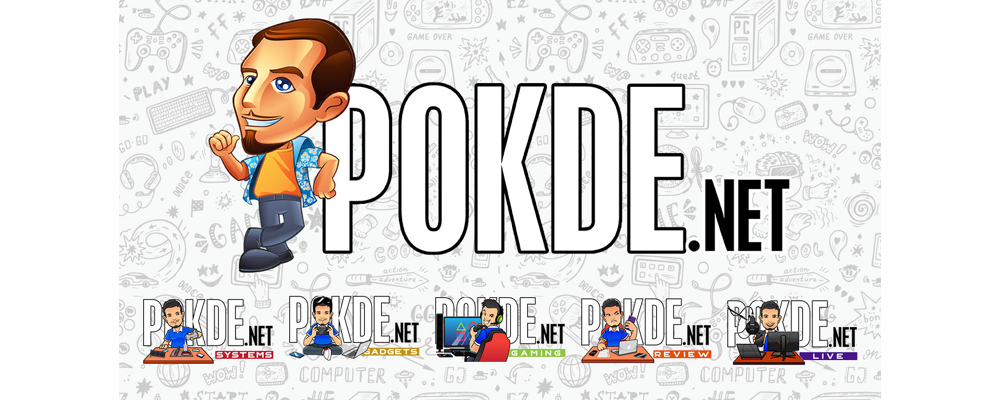 Overview
An IP camera that looks like a Pokeball and comes with a myriad of features, the EZVIZ C6T RF Edition is a pretty interesting offering if you just need additional peace of mind and you aren't ready to commit to a CCTV system.
1 year one to one exchange
Positives
+ Compact design that blends into any environment
+ Supports additional accessories to expand functionality
+ Offers powerful features including IR night vision and motion tracking
+ Efficient
Negatives
- No support for local recording beyond microSD storage and EZVIZ 's proprietary NVR systems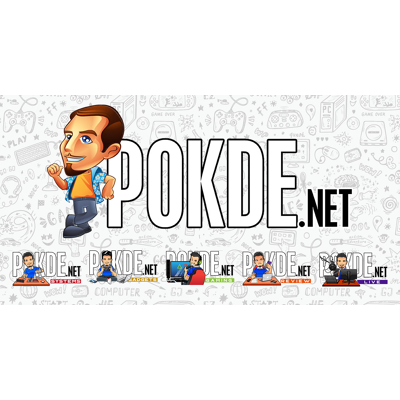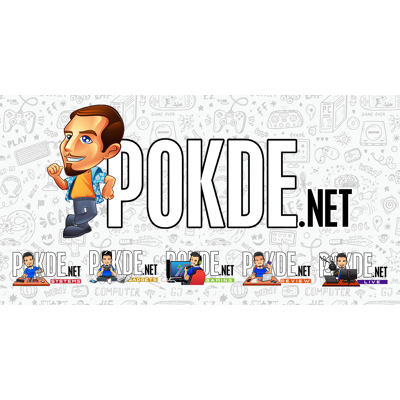 Security is a constant concern for everyone, especially me who personally experienced a house break-in about 15 years ago. That fear stuck with me until now and I often suffer episodes of PTSD due to it. Since then, I have been crazy about gadgets that keep me and my family safe, and IP camera is something that has a unique place in my heart.
IP camera is among the first devices the coined the term "IoT" which is ahead of its time. It brings down the cost and tediousness of setting up CCTV surveillance. While an entry-level CCTV setup could cost at least RM1,000 to setup, IP camera has the advantage of not requiring a central unit, which means setting just a single unit is possible. A single unit could cost about RM50 to RM150, with physical network wire being optional.
At this point, there are many options in the markets. While most of them function the same, the control software can be vastly different. Today, we will take a look at the EZVIZ C6T RF Edition, a starter pack that seems ready to bring a full set of security solutions with just a few simple steps and is backed up by a juggernaut of the electronic optical industry.
Who is EZVIZ?
Established in 2013, EZVIZ dedicates itself to creating a home surveillance solution that uses intelligent devices, cloud-based platforms, and AI technology.
What's in the box
Camera
Alarm sensor, alarm remote
Power adapter
5ft Usb cable
Wall adapter sets
Guide
The camera itself
Appearance
EZVIZ C6T
The EZVIZ C6T is a dome-style surveillance camera. In simpler terms, it looks like a Pokeball. Dome-style surveillance cameras have the advantage of being more discreet in the environment, easily going undetected by a passing glance. The camera can be rotated 360° horizontal and 85° vertical.
On the front of the EZVIZ C6T, there's the company logo and a notification light. From the picture, you might not have noticed the red notification light. The dimness of the light is most likely by design since the C6T general design direction is to be discreet.
At the back of the device is the power plug, which draws 5V. This means a normal USB power would be sufficient to supply power to C6T. You also have an SD card slot, which supports 128GB Class 10, and an ethernet port which is used to connect with some models of EZVIZ network video recorders (NVR). It's worth noting that their NVR does support wireless connection, hence it is not necessary for NVR connection.
On the left and right side of the camera, there are a pair of speakers, with the right have the addition of a reset button and microphone. The speakers are used for 2-way audio communication, which is a feature in the EZVIZ app.
On the bottom of the camera is where you can find the mounting hole. Unlike a more conventional mounting mechanism, the camera mount is a screwless mounting design.
All in all, the EZVIZ C6T design is suitable for environments where monitoring and surveillance is to be carried out discreetly. This is great for places like front desks, shops, office environments or even at home.
Alarm set
The Wireless Magnetic contact, which looks likes a cut-up bean, is powered by a button battery that is hidden within. It comes with a 3M sticker to help mount the magnetic contact in place. The main function of the wireless magnetic contact is to act as a primary entry detection mechanism. Once armed, it will prime the connected camera to start recording. The magnetic contact set does not need to be installed at a perfectly vertical position as an L shape will also work.
The K2 Remote has 5 buttons; mute, empty house mode, occupy house mode and emergency. The K2 remote gives the user a very quick way to change the mode on the camera compared to the mobile app. Users can also customize the camera behaviour in each mode.
Review
The Camera
It is easier if you set up the camera before installing it at your desired location to avoid potentially removing it in case you run into any trouble. Setting up the C6T is pretty simple and straightforward. Once you connect the camera to power, fire up the app on your phone and wait for the app to discover the camera. Once discovered, just key in your Wi-Fi (supports 2.4 GHz only) and the app will communicate with the camera using sound signature. Once that is complete, it will be connected to your Wi-Fi and you will have full access it.
We installed our camera on top of a display cabinet. In this test, we did not opt to install it with the wall mount and instead placed it at a discreet location. The dome design does allow the camera to blend into the background. Depending on your placement of the camera, it can be hard to notice it.
Furthermore, we are testing this with the Redmi 20000mAh powerbank. Since the camera can be powered by a power bank, we would like to see if it would be a sustainable solution.
The EZVIZ app UI is clean and straightforward. Upon launching the app, you will be greeted with your connected device. Tapping the device will bring you into the live feed. There are 5 buttons below the live feed; control / 360 images, 2-way audio feed, private view, snapshot, and record to phone.
The video feed is clear with no issues viewing the video feed on Wi-Fi. On 4G however, there is a clear 1 to 3 second delay which also affects the camera control. Don't worry about it too much though as the delay is normal in all IP cameras even from different brands.
The full range of rotations is beneficial as the C6T is capable of motion tracking. It allows for a wider area of surveillance and always tracks the subject in the frame. During our test, we find that the camera will track one subject and when there are more than one, it will track the subject that is easiest to detect.
The flexibility also allows the camera to go into privacy mode by flipping the camera lens upward into the casing, covering the lens and hence no footage can be recorded. I do see this coming in handy in a housing environment such as during the day when the family is around, so the camera would only be activated at night.
With the Redmi powerbank, we were able to keep the camera running for about 26 hours. While unlikely to be practical at this range, we believe a larger capacity power bank would be more practical. This is worth exploring as some of the more strategic location to place the IP camera might not have a power plug nearby.
EZVIZ's Cloud Storage
An IP camera is not complete without video transfer through an internet connection. While some would prefer an open-ended option, EZVIZ has a closed-ended ecosystem, where all service and solutions are solely offered by EZVIZ. While the SD storage serves as the main storage, you would want to have the footage or "evidence" in multiple locations during emergency situations. This is especially so as access to the SD footage can be denied by simply removing the SD card, which I think is what most burglars would do in a forced entry situation.
The video uploaded to EZVIZ's server is encrypted with ISO/IEC 27001 level of encryption, with data transfer between smartphone and camera being encrypted as well. There are 2 types of packages offered for the EZVIZ cloud storage. Yes, it is not free, but compared to setting up a network video recorder, using their cloud storage solution is significantly more cost-effective with no upkeep whatsoever.
<td
PREMIUM 4 CAMS KIT
PRO PER CAM (Local Pricing)

30-Day Playback
7-Day Playback
30-Day Playback
7-Day Playback
Monthly
Annually
Monthly
Annually
Monthly
Annually
Monthly
Annually
US Pricing
USD 15.99
USD 159.99
USD 8.99
USD 89.99
Converted Pricing
RM 69.75
RM701.42
RM39.44
RM394.75
RM28.29
RM289.99
RM16.99
RM169.99
For more information, do check out the official link here.
EZVIZ C6T RF Edition Verdict
In general, the EZVIZ C6T RF Edition offers clean video, easy setup, a full ecosystem, and a complete solution for users that are seeking a beginner package with room to expand. The cloud service provided by EZVIZ is considered reasonably priced in my opinion, since setting up an NVR unit will incur similar costs, if not more.
With the price of RM269 for the camera alone and RM99 for the Magnetic Contact, and finally RM55 for the Remote Control, the complete set will be made available soon. We do recommend EZVIZ C6T RF Edition for people that are looking for a security solution that is easy to setup while also having room to expand in the future. The great thing about buying security solutions from a reputable brand is that they will go through the extra security measure.
Check out EZVIZ's Official Store on Shopee for their full product line up and deals!