Review
HP Pavillion Gaming Notebook review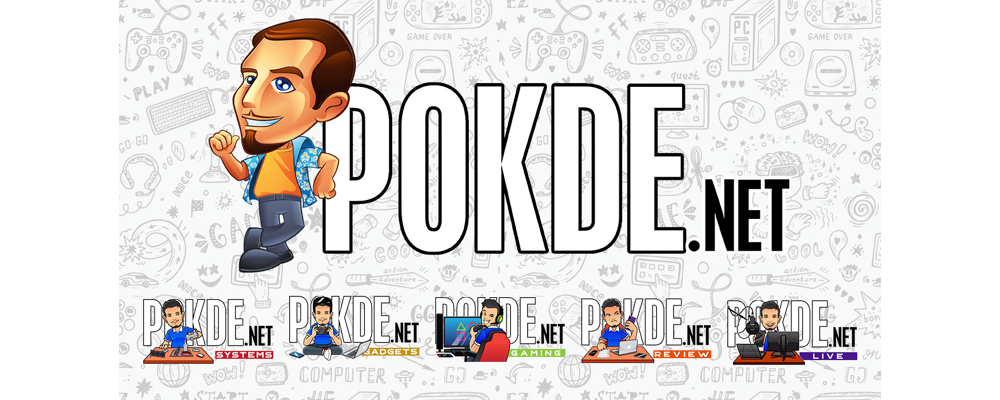 Positives
+ Rather light and thin for a gaming notebook
+ Green accents is a nice change of scenery from the more common red theme
+ Decent gaming performance with acceptable cooling
+ WASD cluster doesn't get warm during gaming sessions
+ Decent keyboard
+ IPS display offers wide viewing angles
Negatives
- Fully plastic build
- Exhaust vent is on the right side
- Only 3 USB ports; 2 USB 3.0 and 1 USB 2.0
- Speaker output lacks bass
HP isn't a brand you associate with gaming notebooks. Their previous attempt at one, the very premium HP Omen was an amazing feat of design and engineering, cramming a full quad-core CPU and a NVIDIA GeForce 860M into a 19.9mm thin chassis. In my opinion, it was designed to to show what HP can do when they put their heart to it, rather than make it a hot-selling model. Today we have their second attempt at a gaming notebook, albeit one that is a lot more mainstream, the HP Pavillion Gaming Notebook.
Appearance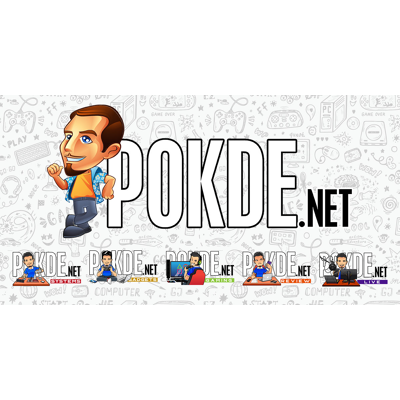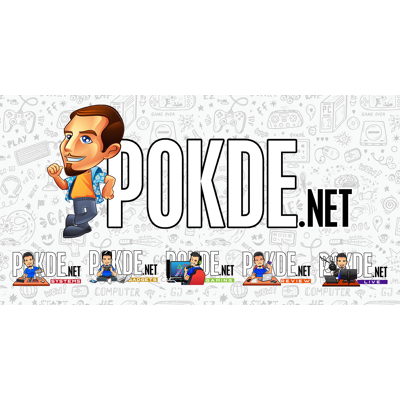 The HP Pavillion Gaming Notebook features a compact power adapter which can supply up to 90W. Considering the frugal CPU and GPU, it should suffice.
The HP Pavillion Gaming Notebook can easily be mistaken as a normal laptop. The matte black lid gives no hints of its gaming prowess, with only the glossy blacked out HP logo as its sole embellishment. The back edge is devoid of any labeling or vents that can give away its identity as a gaming notebook.
Under the HP Pavillion Gaming Notebook, neon green feet raise the laptop for better air intake. Speaking about intake, we can clearly see the intake vent on the right side and three passive vents along the center.
Opening the notebook, you can find the 15.6″ display. Quite a standard size for a gaming notebook. The palm rests here are made of smooth hard plastic with a green honeycomb pattern printed on it. Depending on whether you like the color green, you may find the HP Pavillion Gaming Notebook to be rad, or just bad.
Taking a closer look at the keyboard, they feature a rather gamer-ish font. The key legends are also green here with green edges around every key. No prize for guessing the color of the backlight on this one.
Specifications
CPU
Intel Core i7-6700HQ @ 2.6 GHz (up to 3.5 GHz)
RAM
8GB (1 x 8GB) 1600 MHz DDR3L (1 slot available)
GPU
NVIDIA GeForce GTX 950M 4GB GDDR3
Storage
1 x 1TB WD Blue 5400 RPM HDD
Software
Microsoft Windows 10 Home
364.51 WHQL NVIDIA Game Ready Driver
HP CoolSense
HP 3D DriveGuard
B&O Play
Connectivity
Intel(R) Dual Band Wireless-AC 3165
Bluetooth 4.2
2 x USB 3.0
1 x USB 2.0
SD card reader
Display
15.6″ FHD IPS (1920 x 1080) display
1 x HDMI 1.4
Audio
B&O PLAY audio (2 speakers)
1 x 3.5mm combo audio port
Power
90W AC adapter, 4 cell battery (non-removable)
Dimensions
38.5 x 26.1 x 2.51 cm
Weight
2.33 kg
Performance
Storage on the HP Pavillion Gaming Notebook comes in the form of a traditional 5400 rpm hard disk drive. Speeds are pretty much as expected from a 5400 rpm system drive, which means they are pretty slow even when compared against the slower SSDs of recent times. The laptop does come with support for M.2 SATA SSDs so you have the option to add one later on if you need faster storage speeds.
HP has thrown in the Intel 6th gen i7 6700HQ which is based on the latest 14nm Skylake architecture and paired it with slower-but-cheaper DDR3 RAM instead of the faster-but-pricier DDR4 RAM into the HP Pavillion Gaming Notebook. A NVIDIA GeForce GTX 950M with 4GB of GDDR3 VRAM is responsible for the pixel pushing. Let's run some benchmarks to see how this combination fares.
Cinebench is our go-to CPU benchmark, and here the i7 6700HQ makes a great showing. In fact it bested the Acer Predator 15 for some reason in both the multi-core and single-core benchmarks. I believe the Acer Predator throttled a little during the benchmark and didn't boost as high as the HP Pavilion Gaming Notebook when running the single-threaded test. Higher RAM bandwidth doesn't affect Cinebench scores, as I have experienced myself when going from single channel to dual channel memory in my own laptop.
The GeForce GTX 950M is a decidedly mid-range mobile graphics processing unit, but the use of DDR3 VRAM cripples its already limited performance by reducing the memory bandwidth available to the GPU. I wish that HP chose 2GB of DDR5 VRAM instead of picking quantity over quality with 4GB of DDR3 VRAM.
It's gaming benchmarks time! The HP Pavillion Gaming Notebook does not come with any application to keep the fans at maximum speed, so it is fully controlled by the system. This time around I managed to keep ambient temperatures under control at around 27°C, so let's begin with everyone's favorite MOBA, DotA 2!
The HP Pavillion Gaming scores 67 fps here, which means that it just passed my minimum requirement to bear the title "gaming laptop" as any laptop that can't even push an average of 60 fps in DotA 2 has no place as a gaming laptop at all.
Ah the memories of good old Counter Strike, with improved graphics! The HP Pavillion Gaming is quite a capable machine in this game, pushing 92 frames per second. These are the games you should get the HP Pavillion Gaming for, as the GTX 950M is quite a capable GPU for these competitive games. Moving on to the nicer looking games…
Metal Gear Solid V: The Phantom Pain is one pretty looking game, and the particle-rich dust storms that happen occasionally does hit the GTX 950M here pretty hard. 25 frames per second is rather low as my barest minimum for a playable experience is 30 fps. Drop a few settings here and there and the HP Pavillion Gaming should be able to offer a more acceptable framerate.
Tom Clancy's Rainbow Six Siege is a tactical first person shooter, and I must admit I am not very good at it. The 33 fps that the HP Pavillion Gaming spits out is also rather low and makes it rather hard to sneak around and aim effectively. Considering that even these two titles are juuuuust playable on this notebook, I will not try to run The Witcher 3 and torture myself with a slideshow of Geralt.
While I did not expect much out of a single fan cooler, it does seem to be pretty effective. The horrible placement of the exhaust vent does detract a lot from the experience though. If you compare the results that I obtained with the HP Pavillion Gaming and another GTX 950M packing laptop, the MSI GP62 2QE, you may also notice that the MSI scored slightly better. This is most probably due to the slightly faster VRAM (100 MHz faster) and also the more potent Broadwell CPU in the MSI.
HP's choice to go with DDR3 now may be influenced by budgetary concerns, and in a way it does make it slightly cheaper to upgrade with more RAM now. However with DDR4 prices dropping, DDR3 will soon be rendered obsolete and may actually experience a price hike as it becomes the rarer of the two standards. If you get the HP Pavillion Gaming Notebook, I recommend you to get another 8GB of RAM as soon as possible while it is cheap now.
User Experience
Plastic is the only material I see on the HP Pavillion Gaming Notebook. The different finishing done on the many surfaces do offer some reprieve but doesn't change the fact that it is made of plastic. The usual flex when pressing the center of the lid is present here, but then even the MSI laptops with aluminium lids suffer from this. The thickness and weight are considered rather common for multimedia laptops like the HP Pavillion Gaming Notebook.
HP's decision to go with green illumination for the keyboard is quite refreshing to see when everyone else seems to go down the path of red backlighting. The backlighting on this keyboard is primitive with only the option of turning it on or off, with no brightness settings. The keyboard features a nice matte texture that doesn't collect fingerprints as you type. The keyboard is decent with good tactile feedback. My sole complaint about this keyboard is the tiny Up and Down arrow keys. While it may be fine for filling spreadsheets, these aren't acceptable for gaming by any measure. The WASD area doesn't even get warm during gaming sessions, but the right side of the keyboard does heat up a little. Not uncomfortably so, though.
The touchpad on the HP Pavillion Gaming Notebook works fine and you can also use simple gestures like two-finger scrolling or pinch to zoom. However I didn't like the buttons which are unmarked on the touchpad. However as I have previously mentioned in my other reviews of gaming notebooks, I doubt the touchpad on one will see much use as most if not all gamers will prefer to use a proper mouse.
When talking about using a mouse with the HP Pavillion Gaming Notebook, I just get so hot. Not because of any incompatibility issues or what not, but because the HP Pavillion Gaming Notebook has its single exhaust vent on the RIGHT. Yes, the side where 90% (I did Google this, and yeah, lefties only make up 10% of the human population) of us have our mouse. So I get a very hot mouse if I am afk for a while, or a very hot hand if I am gaming. Either way, getting a blast of hot air to my hand is not a good thing to have. Aside from the exhaust vent, there is also the Kensington lock socket, a HDMI port, a lone USB 3.0 port and the 3.5 mm combo port as well as the status LEDs. The USB 3.0 port on the right is also a confusing decision as any external drive or pendrive used on this port will get in the way of mouse movements.
Over on the left we have the power connector, a USB 3.0 port, a USB 2.0 port, a SD card reader, LAN port and an optical drive. Having the USB 2.0 port on the left means neater cable management as I could route my mouse's cord behind the notebook, out of sight and out of mind, which is great, but I would have preferred for the USB 2.0 here and the USB 3.0 on the right edge to switch places. The card reader is rather difficult to reach if you have both the USB ports above it occupied.
The display here is a 15.6″ 1080p IPS panel. The display is noticeably dimmer compared to the previous Acer Predator 15 which I reviewed, but it is completely usable even in well-lit conditions. The colors displayed by this panel on the HP Pavillion Gaming Notebook are good but not the most vivid I have seen, probably due to lesser coverage of the sRGB spectrum. Wide viewing angles are standard for any IPS display panel, and the one here is no different.
Audio on the HP Pavillion Gaming Notebook is by acclaimed audio company Bang & Olufsen. It lacks a tiny subwoofer which is getting more and more popular in gaming notebooks of every level, and the omission is clearly revealed in the sound quality. Audio is crystal clear but on tracks which require more low end punch, the speakers in the HP Pavillion Gaming Notebook just can't deliver it, leaving your music sounding incomplete, if you may. The 3.5 mm output doesn't hide any unwanted surprises nor does it impress with its quality.
Aside from the hardware, there is the pre-installed B & O Play software which is little more than an equalizer. There are the regular presets, the Music, Voice and Movie presets, with a gaming preset nowhere to be found. What? A gaming notebook without a gaming audio preset? The automatic presets are also disabled when the notebook is outputting audio through the 3.5mm audio jack.
Conclusion
The HP Pavillion Gaming Notebook is a multimedia notebook upgraded with sufficient horsepower for gaming, provided you are okay with lower graphic settings. The green theme is quite a nice change compared to the majority of gaming notebooks which come with red accents and keyboard backlighting. The only major complaint about this notebook is the horrible placement of the exhaust vent on the right. Aside from that, this is one solid notebook for some casual gaming, while also retaining sufficient portability from its multimedia laptop roots. Now for the moment of truth. The HP Pavillion Gaming Notebook has an RRP of RM4199, which is comparable to the pricing of the competition. The HP Pavillion Gaming Notebook matches the competition but doesn't offer any features that sets it apart from the crowd.