Review
Lenovo IdeaPad C340 Review – Needs A Little More Boost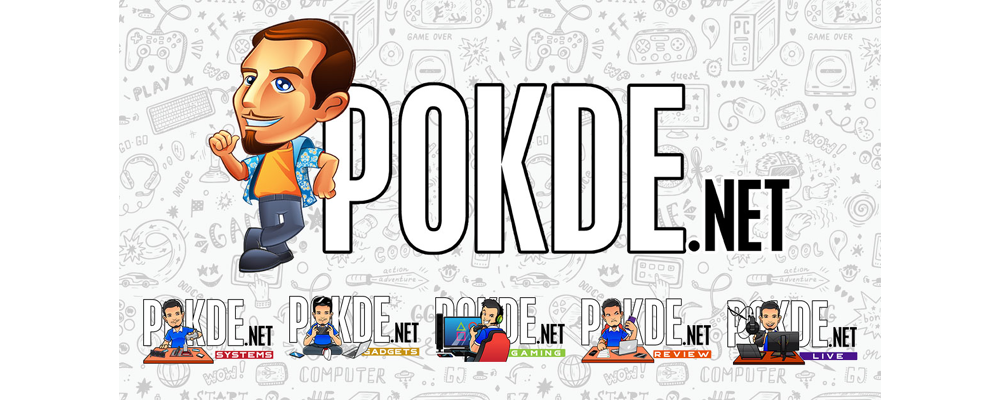 Overview
A laptop designed for freedom to get things done and bring your ideas to life. It's light, portable, and packs a decent punch. But is it worth the money? Let's find out.
Positives
+ Light and thin
+ Good battery life
+ Has MX230 dGPU alongside Intel HD iGPU
+ Touchscreen display with 360° hinge
+ It doubles as a powerbank (Always-On USB)
+ Decent array of ports
+ Runs very quiet
Negatives
- Would be better with i7-8565U + MX250 combo
- Could use another USB-A port
- Display colours aren't suitable for colour-accurate creative works
- Design is a bit on the bland side
Lenovo IdeaPad C340 Review
Unboxing the Lenovo IdeaPad C340
From the review unit of the Lenovo IdeaPad C340 laptop that we received, here's what we got:
65W Power Adapter
User guide / warranty details
The laptop itself
Appearance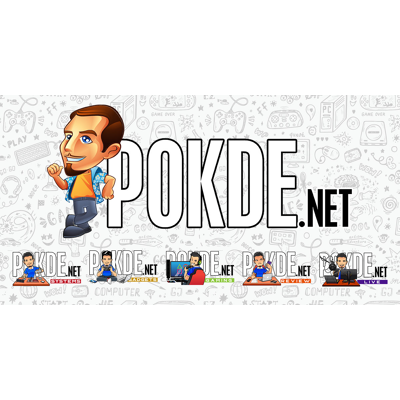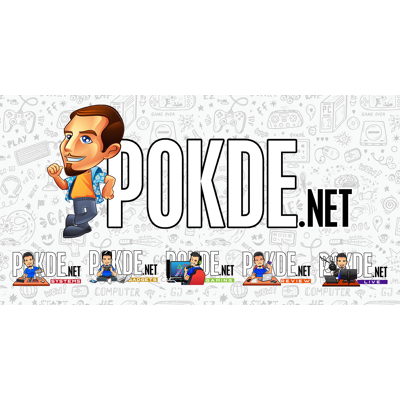 The Lenovo IdeaPad C340 laptop has a very clean, professional look. The body is mostly made of aluminium and some plastic. There's a small Lenovo logo on the lid but apart from that, nothing more. It is a productivity-based laptop, which fits the bill. It's a laptop that's pretty easy to wield given its 1.65kg lightweight body with 17.9mm thickness.
Lifting the lid up will require two hands, though it does seem like it can be done with one until it gets stuck and you end up lifting the entire machine upwards instead. You'll be greeted with a 14-inch Full HD IPS display, a white-backlit chiclet keyboard, and a trackpad right below the keyboard. The display can be folded completely, giving you added the versatility in how you want to use it. You can have it layed completely flat, or folded and use like a tablet if you wish. The hinges here are more similar to the ones seen on the Yoga 730 laptop.
On the left side, you have the proprietary charging port, a HDMI port, a USB-C port, and a combo audio jack. On the right side on the other hand, you have two USB-A ports, an SD card reader, and the power button. On the back, you'll only see the hinges and rear air vents on two different sides.
On the bottom part, you'll get a long stretch of air ventilation slits, some sticks, and three rubber stands consisting of two small ones on the bottom and one long at the top. There also appears to be a total of 10 screws which is used to keep the cover from exposing the internal parts.
Overall, the Lenovo IdeaPad C340 is a simple, yet stylish looking laptop that is suitable for today's modern workplace. It's thin, light, and versatile which will certainly meet the demands of many individuals in the workforce looking for a boost in productivity. It has solid build quality with no wobbling, and we can see people using this for years to come from a design perspective.
Specifications
CPU
Intel Core i5 8265U, 4C/8T @ 1.6 GHz, 15W TDP, 14nm
Max Turbo Boost:
1 core: 3.9 GHz
4 cores: 3.7 GHz
RAM
8GB DDR4 2400 MHz
GPU
Intel UHD Graphics 620
NVIDIA GeForce MX 230 2GB GDDR5
Storage
512GB Samsung PM981 PCIe G3x4 NVMe SSD
Software
Microsoft Windows 10 Home
Connectivity
Intel Wireless-AC 9462 (802.11ac 2×2 Wi-Fi)
Bluetooth 4.2
1 x USB 3.1 Gen1 Type-C
2 x USB 3.1 Gen1 Type-A (1 x Always-On)
1 x SD card reader
Display
14″ FHD (1920 x 1080) display, IPS display, 250 nits
1 x HDMI
Audio
2 x 2W Dolby Audio speakers
1 x 3.5mm combo audio jack
Power
45 WHr battery
65W power adapter
Dimensions
328 x 229 x 17.9 mm
Weight
1.65 kg
Performance
One of the best things on the Lenovo IdeaPad C340 laptop is the SSD. It's no ordinary SSD. It's the Samsung PM981 NVMe SSD, which is really fast. As you can see from the CrystalDiskMark results above, it's really fast.
On Cinebench R15, the Lenovo IdeaPad C340 did well enough for what it is. It's not meant to be a high-performance machine and is meant more for work after all. If you do need just a bit more CPU power, you should opt for the i7-8565U instead.
In Unigine SuperPosition, it scored pretty low. Why? Well, it's the 4K Optimized benchmark after all. It was amazing that it managed to run the benchmark at all given that it's running on Intel Core i5-8265U with an NVIDIA GeForce MX230 GPU.
On 3DMark Time Spy, it also scored rather low but this is no surprise given how resource-intensive the benchmark is. One way of looking at it is that while it's not a powerful device in terms of performance, it's still great that it has an MX230 dGPU for that added boost in power, especially for creative works like Photoshop and light video editing.
As for battery life, the Lenovo IdeaPad C340 was my daily driver for the past two weeks, especially during my trip to Berlin for IFA 2019. From my own experience using this for work at 50% brightness, I can say it easily lasts 7 hours, but it can be a bit difficult to make it go past 8 hours. It was mostly web browsing, word processing, and Photoshop work. Anything heavier will surely affect the battery life. Ultimately, it depends on what you're going to do with the machine. Nonetheless, it's a good amount for a work laptop.
User Experience
The Lenovo IdeaPad C340 is a pretty good laptop for both work and studies. It's light (1.65kg), really thin (17.9mm), has a decent amount of firepower. It's powered by the Intel Core i5-8265U and an NVIDIA GeForce MX230 GPU. Sure, it's not as powerful as the MX150 but it's still better than what the Intel HD Graphics can provide. As for running temperature, both CPU and GPU are working perfectly fine with no issues whatsoever. In fact, I could barely hear any fan noise most of the time. It will get a bit louder when it running intensive tasks but nothing unbearable for sure.
Storage is adequate enough at 256GB but would be just perfect if it had double the storage capacity. It's a good quality, high performance SSD however, so that's worth nothing. As for RAM, it would definitely benefit more if it doubled in capacity from 8GB to 16GB. That amount of RAM it has will surely suffer with just Google Chrome alone with a number of tabs open.
The 14-inch FHD IPS display on the Lenovo IdeaPad C340 is pretty great. Viewing angles are good, which is expected given its 360° hinge which allows the screen to completely rotate to behind the keyboard. Colours are good enough but definitely not something that's meant for colour-accurate work. If you're doing photo / video editing that requires colour accuracy, this isn't the one for you. However, if it's just a matter of being able to see things in detail, this should the trick just fine.
There is a decent array of ports on the Lenovo IdeaPad C340 laptop, especially given its size. You have two USB-A ports, a USB-C port, a full-sized SD card reader, a HDMI port, and a combo audio jack. An additional USB-A port would be extra useful in case we need to connect more peripherals but it's at least a safe amount to have. What's interesting is that one of the USB-A ports can charge electronic devices even when it's powered off. Essentially, the laptop can double as a powerbank, which can be useful if you're in dire need of an energy source for your mobile devices but you don't have a powerbank / there's no power outlets around.
The Lenovo IdeaPad C340 uses a white-backlit chiclet keyboard with no Numpad, essentially giving it closer to a TKL layout. While the keyboard itself feels nice to type on with decent tactile feedback, the travel distance feels a bit awkward at first. It feels a bit cramped at first but after a while, it feels quite natural to type on. I feel like it's just a matter of getting used to it, which wouldn't take long for anyone in my opinion. I personally went from 82 WPM to 95 WPM from when I first got the laptop to a week and a half later.
On the software side of things, you have Lenovo Vantage. It's a one-stop solution for you to adjust settings, run software updates, check warranty status, download apps, and more. It's not a necessity to use but it is still pretty convenient once you've familiarized yourself with it. If you have it, just take a moment to go through what it has to offer.
On the sound department, the speakers on the Lenovo IdeaPad C340 is surprisingly wholesome. It's loud enough, has some good depth, and is capable of giving a surprisingly good experience. It even has Dolby Audio, which you can play around with via the Lenovo Vantage software. Of course, it's still just built-in speakers at the end of the day, so you may want to opt for your own pair of headphones instead. But if you do have to use the built-in speakers, at least you won't have a bad time with it.
Lenovo IdeaPad C340 Verdict
The Lenovo IdeaPad C340 is an overall great laptop for work and studies. It's light, thin, and packs a decent punch. Personally, there are a number of upgrades needed to make it more worth using, such as using Intel Core i7-8565U and MX250 GPU instead, and a boost in RAM, but I do believe there is an i7 variant that you can opt for. The only downside is that there is no option for MX250.
There is a special price listed in the Lenovo MY Student & Educators Store which is more affordable than standard retail price.
While the build quality itself is pretty solid, the design may not necessarily appeal to everyone since it is a little bland. Having the 360° hinges makes for a versatile machine, but the display colours make it unsuitable for creative works that require absolute colour accuracy. With great battery life, this makes the Lenovo IdeaPad C340 more of a jack of all trades-type laptop, which isn't a bad thing. Keeping mind its retail price, at least for this variant, set at RM3,729, I award the Lenovo IdeaPad C340 laptop with our Silver Pokdeward.