Review
My Friend Pedro Review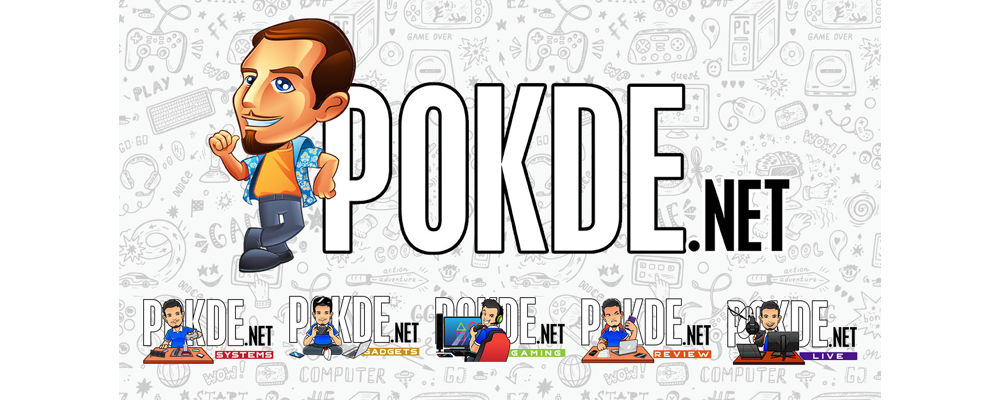 Overview
Based on an Adobe Flash game named MFP: My Friend Pedro, the new iteration brings a lot of fun and challenges to the table at an affordable price. Would it be worth your money? Let's find out.
Positives
+ Simple, yet addictive
+ Good variety of ways to go through the game
+ Affordable (RM39 on Steam)
+ Great replayability
+ Can be played for a short while and for long sessions
Negatives
- Chasing for high grades can be frustrating
- Storyline isn't expressed well
- Not for the less patient
My Friend Pedro Review
What is My Friend Pedro About?
My Friend Pedro is a 2D video game in the classic shoot 'em up genre by Devolver Digital and DeadToast Entertainment. The game follows a silent, nameless protagonist who regains consciousness in a butcher shop with no memory of what had transpired prior. He wakes up to a sentient, talking banana named Pedro who guides him to what needs to be done.
As it turns out, the butcher shop is in a shady place called Old Town and is being run by a man named Mitch. The shop was simply a front for an arms trafficking business that is said to help out retired mobsters who do not have a proper retirement plan. As the protagonist goes after Mitch, the chase soon turns into a journey to discover the truth behind his past, his family, and his friend Pedro.
My Friend Pedro involves the player traversing a variety of themed levels while killing enemies in a stylish fashion. The game is based on the Flash game released in 2014 by Adult Swim Games called MFP: My Friend Pedro. As such, the game shares many similarities with the original Flash game, including similar controls, mechanics, and weaponry.
Simple to Play, Hard to Master
Like with other classic shoot 'em up games, you will go through My Friend Pedro in levels. Each level will have its own appropriate theme, a small bit of story, and a good number of enemies to overcome. The game does a good job of easing you into the mechanics as it teaches you everything you need to know in the early parts of the game, complete with an opportunity to try it first-hand.
For the most part, the game is the same as the original flash game. You move from area to area subdue enemies and go on your merry way. In this iteration, there are a number of new mechanics. The first one is the ability to slow down time, which will give you an easier time to take down multiple enemies from various directions in the most stylish way possible.
Moreover, players can now kick objects or enemies, split their aim between targets, and dodge bullets by spinning. The game also features parkour elements such as flips, wall jumps and rolls, which can be used to increase the number of style points awarded. These points will determine your overall grade at the end of each level.
Later in the game, you will learn of another new feature which allows you to kill enemies by ricocheting bullets off frying pans or signs. This will also further boost your style points at the end of the level. All of this may sound very complicated right now but because the game teaches it bit by bit, the chances of you feeling overwhelmed will be significantly less.
Ultimately, the concept of My Friend Pedro is simple. All you have to do is go through each level by subduing the enemies and reach the end of the level. The game will give you all the tools you need and how you go about the game is up to you. That is the part that can be tough to master if you're looking to achieve the higher grades.
Amazing Replayability
Initially, you'll most likely go through My Friend Pedro with little thought and earn lower grades of achievements. As you start familiarizing yourself with the game, learn all of the mechanics, and earn new equipment, you'll find yourself with a good variety of ways to deal with each level. In fact, it might be more so than you can imagine.
For instance, while the handguns can be effective, you can go through numerous enemies faster with a shotgun instead. Moreover, you'll start to learn that some of the environmental elements can be interacted with to your advantage. This will without a doubt improve your score and earn you a better grade is levels that you previously played.
Added together with the fact that each level usually doesn't take long to complete and three difficulty options to choose from, you have yourself a game that has amazing replayability potential. The game incentivizes gamers to achieve high grades and it won't take long to tempt you into achieving the top tier S grade.
Due to the sheer amount of variety in ways of subduing your enemies, the game surprisingly doesn't feel repetitive even after long hours of playing. If it does, then you are most likely doing the same thing over and again instead of experimenting on other methods that could yield better results. With time spent on each level also playing a role in the overall score, the game can give you a good dose of adrenaline rush.
As good as it may sound, it's not a game for everyone as you will need some level of patience. If you're trying to get the best grade possible, it can get extremely frustrating and downright rage-inducing at times. If you're looking to simply complete the game, then this won't be an issue for you but if you're the type who gets frustrated easily and want the most out of the game, it may be best to avoid the game.
My Friend Pedro Verdict
My Friend Pedro is a simple, yet surprisingly addictive game with a wide variety of ways to play it. The game is packed with a whole lot of action, ridiculous stunts, and a score-based system that will surely give gamers an adrenaline rush. Given that the game is divided by levels, you can easily play this to pass the time for a short while, or for a long time to perfect your skills.
As mentioned earlier, it's not a game meant for everyone. The game doesn't do a good job at telling its story so it can be a bit confusing. Furthermore, chasing for high grades can be an extremely frustrating endeavour. However, it's still a great game nonetheless and given its affordable price of RM39 on Steam, it's hard to say no. With that, I award My Friend Pedro with our Silver Pokdeward.