Review
OPPO R17 Pro review — OPPO's best device yet?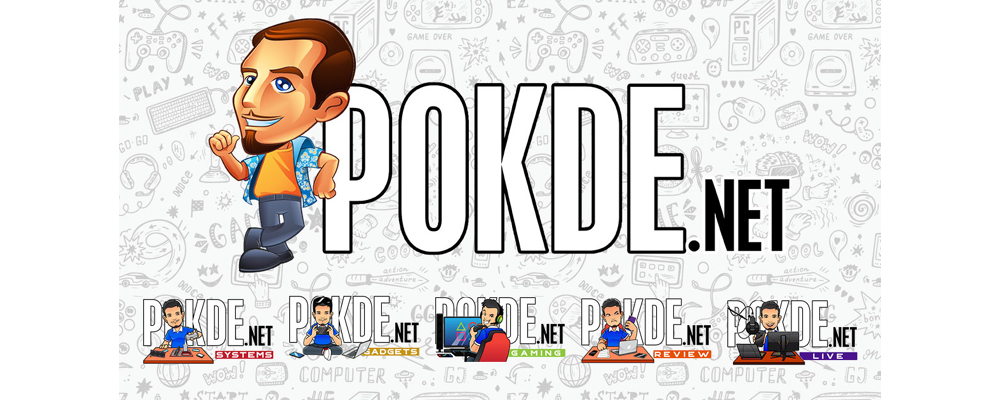 Overview
The OPPO R17 Pro is a beautifully designed device from OPPO with a dual aperture camera designed for low-light performance, a Snapdragon 710 to keep things snappy and a 3700 mAh battery with Super VOOC which recharges 40% of the battery in just 10 minutes. Cool? We will see.
Positives
+ Beautiful matte glass back looks amazing
+ Super VOOC is really super fast!
+ AMOLED screen is really nice to see
+ Under-display fingerprint scanner is accurate, albeit slow
+ Dual aperture 12MP camera is excellent
Negatives
- Matte glass is very slippery
- Facial unlock does not work in the dark
- ColorOS is in dire need of a revamp
- Wasted hardware in the rear camera setup?
- No way to switch between the two apertures manually
- Grossly overpriced
Introduction
OPPO has made some very beautiful phones in the past. The OPPO F9, Find X and R9s were some of the prettiest phones in the market in their respective times. The OPPO R17 Pro takes it up a notch and goes all the way to feature not only a gradient color, but also a matte finishing for the glass. It even packs what appears to be a triple camera setup. Under the hood is pretty decent specifications too. Is this OPPO's best smartphone released in 2018 yet?
Unboxing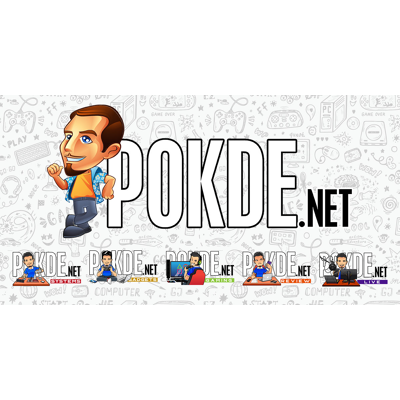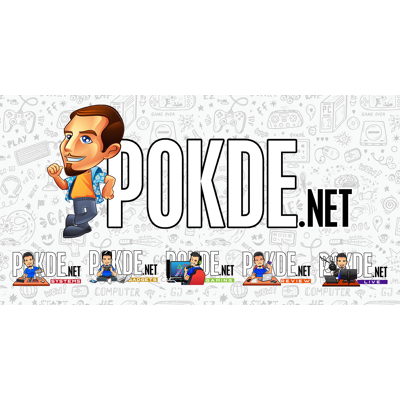 The packaging is done in a purplish hue, with the R17 Pro branding emblazoned onto the center of the packaging. There are some ripple lines all over the box, giving it a premium appeal.
Unlike more common boxes, the inner tray slides out the side of the box, instead of having a lid which lifts off the box. OPPO bundles the OPPO R17 Pro with a case which has a slight blue tinge, perhaps to emphasize the blue-ness of the Radiant Mist. Also in the box is the Super VOOC charger. More on that later. One serious omission from the OPPO R17 Pro's package is a USB-C to 3.5mm dongle, as the OPPO R17 Pro does not have a 3.5mm jack.
Appearance
From the front, the OPPO R17 Pro looks pretty generic. The familiar waterdrop notch first introduced with the OPPO F9 is here too. No brand logos or anything on the front, just a clean slab of Corning Gorilla Glass 6 that curves smoothly into the frame. OPPO also pre-applied a screen protector too to protect your OPPO R17 Pro from day one.
On the back is even more glass, but finished with a matte finishing and a gradient color which shifts from a shade of purple on the left side to teal on the right. It is indeed quite refreshing to see a matte finished back, but it is actually even better to hold.
OPPO resembles the iPhones in the way they position their buttons. So we have the power button on the right, and volume buttons on the left. The sides here sport a matte finishing, with the glass back blending into the aluminium frame near-seamlessly. Top-notch build quality here.
The OPPO R17 Pro touts scooped out top and bottom edges, which looks pretty unique. The bottom edge being concave might be just that bit more ergonomic to support with your pinky, but I barely noticed it in my use. Also, just like the OPPO Find X, you will find the SIM tray at the bottom of the device.
Specifications
CPU/Chipset:
Snapdragon 710 (4 x Kryo 360 @ 2.2 GHz + 4 x Kryo 360 @ 1.7 GHz), 10nm FinFET
GPU:
Adreno 616 @ 500 MHz
RAM:
8GB LPDDR4x
Display:
6.4″ FHD+ (1080p) AMOLED display
Storage:
128GB UFS 2.1
Camera:
Main Camera(s)
12MP f/1.5 / f/2.4, 1/2.55″ Dual Pixel sensor, 1.4μm pixels
20MP f/2.6 + 3D Time-of-Flight (TOF) sensor
OIS, LED flash, Portrait mode, AI Ultra-clear Engine, Ultra Night Mode
Front Camera
25MP f/2.0
AI beautification, Portrait mode, AR stickers
OS:
ColorOS 5.2 based on Android 8.1 Oreo
Connectivity:
Wi-Fi 802.11 a/b/g/n/ac (2.4 GHz + 5 GHz)
Bluetooth 5.0
NFC
LTE-FDD: 1/2/3/4/5/7/8/12/17/18/19/20/25/26/28/32
SIM:
Dual nanoSIM
Battery:
Li-ion 3700 mAh (2*1850 mAh) (non-removable)
50W Super VOOC fast charging
Dimensions:
157.6 x 74.6 x 7.9 mm
Weight:
183 g
The OPPO R17 Pro's specifications are actually pretty impressive. We are looking at a dual-aperture camera, just like what the Samsung Galaxy S9 introduced. It's pretty fancy, and few other manufacturers have picked up on that technology yet. It does come with its drawbacks though, which we will discuss in further detail later.
The Super VOOC fast charging is also one of the major highlights of the OPPO R17 Pro, with 50W charging. OPPO introduced Super VOOC with their OPPO Find X Lamborghini Automobili Edition last year, but that flagship-class device was ridiculously expensive, and it had a 2500 mAh battery, which was just way too small by today's standards. For OPPO to bring it into a mid-range device while also upping the capacity is definitely a commendable feat on their end.
Performance
This is the first time we are seeing a Snapdragon 710, so we were actually quite excited to put the OPPO R17 Pro through its paces.
The OPPO R17 Pro does not do all that well in Antutu, scoring a decent, but unimpressive 155976. To be honest, we were probably expecting more from Qualcomm's premium mid-range chipset.
CPU performance is quite uninteresting too. It represents a nice upgrade from the Snapdragon 660, but doesn't even come close to what last year's flagships can offer.
The Snapdragon 710's Adreno 616 is a fair bit more powerful than the Adreno 512 in the Snapdragon 660. It is however still much slower than even the Kirin 970.
In PCMark the OPPO R17 Pro offers some mixed results. It loses to its lesser brethren the OPPO F9, but beats flagships like the Galaxy Note9.
What the Snapdragon 710 lacks, it makes up for it with its efficiency. It quite nearly bests all the devices it was pitted against, with the exception of the Mi Max 3 which touts a gargantuan battery.
In my normal usage, the battery life of the OPPO R17 Pro is pretty stellar as well. It lasts well over two days before the battery level dipped to 15%. And what happened next really shocked me. Not electrically. Plugging in the Super VOOC charger, the OPPO R17 Pro charged up to 100% in just 30 minutes.
50W charging is really not a gimmick, as it is 25% higher than HUAWEI's 40W Super Charge, and more than double the rate of your common Qualcomm 18W Quick Charge 3.0. Definitely a feature worth having if you always forget to charge your device, as a short 15 minute charge will give it enough juice for a day.
User Experience
OPPO definitely did not skimp on the display here. It's an AMOLED panel, which is pretty sharp despite just featuring a FHD+ resolution. Colors are vivid with the deepest blacks you can imagine, stuff you would typically expect from an AMOLED display.
It is a pretty refreshing experience to hold a matte-finished glass smartphone. However it soon turns sour because the OPPO R17 Pro is actually even more slippery than your typical smooth glass-backed smartphone. It's novel, but perhaps this is the reason why no one has ever made a matte-finished glass back for a smartphone.
By being the first device to be equipped with an under-display fingerprint scanner from OPPO, the OPPO R17 Pro is able to get away with a waterdrop notch and a flawless back panel. There is a tangible delay after you press down on it before it unlocks, but it unlocks pretty reliably every time. I also did not encounter any false positives like I did with the vivo NEX, so thumbs up (pun not intended) for OPPO's implementation.
For everything that I liked about the hardware, the OPPO R17 Pro just washes them away with its abomination of an UI called ColorOS 5.2. The Settings menu has settings strewn around with no rhyme or reason, and more often than not I had to search for what I needed. The overall UI would look quite fresh maybe 2 years back, but not in late-2018.
The OPPO R17 Pro touts a pretty impressive camera setup, with a primary 12MP f/1.5 / f/2.4 shooter, a secondary 20MP f/2.6 camera and a 3D TOF camera. Unfortunately, the latter two seem to do nothing. The 20MP one seems to be wasting its high resolution, as it does not seem to do anything other than work as a depth sensor.
Software wise, OPPO did better with the OPPO R17 Pro. They finally added a shortcut to the settings in the camera app itself. Previous iterations did not have it and that annoyed me to no end. You get a proper manual mode, some fancy sticker features and an excellent Night mode. You also get a 2x zoom button that does not control any physical zooming. What you don't get is a way to control the aperture. Even in the Expert mode, you don't get to select the aperture.
Images taken even in low-light conditions are actually very good. OPPO definitely lives up to the marketing material of the OPPO R17 Pro. Images in good lighting are naturally amazing, but you might want to pay attention when taking close up shots, as f/1.5 seriously limits your usable depth of field. Otherwise, images are actually quite impressive, and this is the best camera phone OPPO has ever sent to us for testing. You can check out the full-sized images here on Flickr.
Conclusion
The OPPO R17 Pro is OPPO's best device in 2018. It doesn't come with the OPPO Find X's flimsy build, and it actually offers faster charging, better battery life and a better camera than the OPPO Find X. It does however still feature the horrible ColorOS as well as some inexplicable software quirks, like the missing aperture toggle, or the 2x zoom button which is actually just software zooming. But we can almost overlook them, as it does come with some niceties to offset the uglies too.
The Snapdragon 710 offers enough performance even if you are a gamer. The camera is actually very good. Battery life is awesome, and Super VOOC is just mind-blowingly fast. However at RM2699, it definitely needs to do a lot more than just charge fast. Generally more well-rounded devices cost a lot less, all while sporting a better software experience and comparable camera performance as well. If OPPO just decides to drop the pricing to around RM1800~RM1900, I could definitely recommend it. At its current asking price, the OPPO R17 Pro just gets a big NOPE from me.
Our thanks to OPPO for loaning us the OPPO R17 Pro for review purposes. If you are interested in the OPPO R17 Pro, do check it out on Lazada via the following link: