Review
PowerColor PCS+ Radeon R9 380 review — is it still worth it?
Positives
+ Unique fan design
+ Backplate included
+ Performance is still sufficient for most eSports titles at 1080p
Negatives
- Doesn't include video adapter
You guys might be thinking why I published this review since the enticing new AMD Radeon RX 480 and NVIDIA GeForce GTX 1060 are already available in stores now. The reason behind this review is not only to benchmark the card but to voice out my opinion on why certain people can just stick with an older generation to save a little moolah.
Most gamers actually spend most of their time playing eSports titles game like CS:GO and DOTA2. Based on the June 2016 Steam surveys, 1080p resolution monitors are still the most common. Those titles don't need much GPU horsepower to run at 1080p, so getting the latest cards will be quite irrelevant, actually.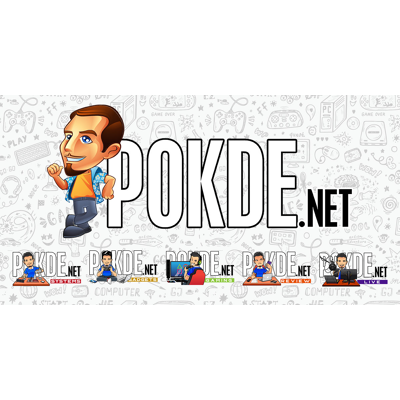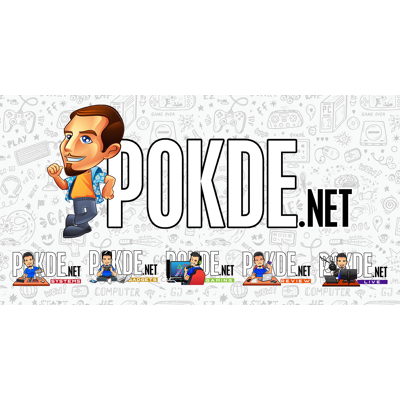 When the AMD RX 480 and NVIDIA GeForce GTX 1060 surfaced, I saw a lot of people wanting to sell off their R9 380 and GTX 960 to upgrade to the newer cards. Thus I saw an opportunity for certain people who are on tighter budgets who might want to snap up one of these "last-gen" cards.
Just for the sake of this review, I got a single PowerColor PCS+ Radeon R9 380 to test whether it would actually be a good idea to get one of these older cards. This one is for you guys with tight budgets out there.
Unboxing
Red and black colour scheme is the norm on most "gaming" components and peripherals, and the PowerColor PCS+ Radeon R9 380's packaging does nothing to buck the trend. There's nothing much to see on the top of the box, while on the bottom we have more juicy details about the technologies PowerColor crammed on this card, such as the custom cooling solution and power delivery system.
Inside the packaging we have the PowerColor PCS+ Radeon R9 380 itself, sitting alone without any DVI to VGA adapter or any driver installation CD. I don't mind not having the driver installation CD, considering that they will most probably not be the latest version by the time it reaches the consumers' hands anyway.
Appearance
First off, the fans. These are easily the most interesting part on this card, and some of the most unique I have ever seen. PowerColor claims that its unique 80mm fan can provide 20% more airflow than a normal fan, thus dissipating heat with improved efficiency. With just five blades on the fan, we can clearly see the shiny nickel-plated aluminium fins.
To wick the heat from the GPU to the cooling fin array, PowerColor has equipped this card with two 8mm copper heatpipes and a smaller 6mm heatpipe, The heatpipes are connected to a pure copper base to ensure heat is transferred from the GPU to the heatpipes effectively.
The back of the card the is covered up with a backplate. It's doesn't help in improving the cooling performance but it does improve the aesthetics of the card. It isn't purely for looks though as it also helps to increase the rigidity of the card, making it less prone to bending. But for me, the backplate on the PowerColor PCS+ Radeon R9 380 is not necessary to prevent the card from bending because the cooler isn't heavy enough to cause it to bend.
For power, the PowerColor PCS+ Radeon R9 380 is fed via two 6-pin PCI-e power connectors. This card will be able to pull up to 225W from the power connectors and PCIe slot, but it will most probably never ever draw that much power.
Test Machine
Hardware
For this review, the rig specifications are listed below. I'm using the Xeon E3 1230V3 for several reasons. Firstly, I don't overclock and during the time I transitioned from AMD to Intel, I needed a processor with a good price-to-performance ratio. The Xeon E3 1230V3 is practically a i7-4770 sans the iGPU. Who cares about any iGPU when we are building gaming rigs, right? Since the price is much cheaper than the i7-4770, the decision was very easy to make. For a guide on how I optimized my Xeon, click here.
| | |
| --- | --- |
| Processor | Intel Xeon E3 1230V3 @ 0.86v |
|  Motherboard | ASUS H87-PLUS |
| Memory | Corsair Vengence DDR3 16GB (4x4GB) |
| Storage | Corsair LS 120GB (System), Western Digital Blue 1TB (game) |
| Power Supply | Acbel iPower 90m 600W 80+ Gold |
Software
Almost all the software used in this test are updated to the latest version. That includes the operating system, system drivers, BIOS and graphic driver.
| | |
| --- | --- |
| OS | Windows 10 64bit |
|  GPU driver | AMD Radeon Software Crimson 16.3.2 |
| Antivirus | Windows Defender |
| Utilities | FurMark, Fraps, ASUS GPU Tweak, GPUZ, OBS, Steam, Uniplay, Origin, GOG Galaxy |
| Games tested | Witcher 3, Battlefield 4, Grid 2, DOTA2 Reborn, CS:GO |
Performance
So, I mentioned about "past-gen" cards from both AMD and NVIDIA. To make it fair, I will also throw in the results I obtained from the ASUS STRIX GTX 960 that I have previously reviewed. See for yourself if these older cards are good enough.
DOTA 2 is far from a graphically taxing game, but it is indeed one of the most popular games among PC gamers. Here you see the PowerColor PCS+ Radeon R9 380 getting an average of 120 fps, while the ASUS STRIX GTX 960 pushed a slightly higher framerate of 138 fps, but back then DOTA2 haven't received the Ultra Shadow update yet which does reduce framerates quite noticeably. The thermals and power draw of the R9 380 is also higher than the 960, but then we are comparing between very different architectures as well as two cards of different power requirements, so this is quite a moot point. Performance wise, both cards should give a very enjoyable experience playing DOTA 2.
CS:GO is yet another popular game on Steam. I didn't test the GTX 960 with CS:GO, but results should not be that far from the R9 380's frame rate. With the R9 380 pushing well above 120 fps here, it is more than enough for a good game, as long as you are good at aiming yourself.
I also tested BF4, and the results were quite impressive. The R9 380 was capable of getting more than 60 fps on Ultra setting, and you may achieve even better framerate by disabling the anti-aliasing. Performance is similar between the cards from the red team and green camp, and once again we saw the trend of higher temperatures and power draw here.
For extra benchmark I ran GRID 2 and Witcher 3. The PowerColor PCS+ Radeon R9 380 easily got a nice average of above 60 fps in GRID 2, but Witcher 3 was another ball game altogether. Only managing above 30 fps, these cards are a little underpowered if you want to play The Witcher 3 with full graphics.
Conclusion
Right now we're absolutely sure that the PowerColor PCS+ Radeon R9 380 is more than enough for eSports titles for at least another 1 or 2 years. You can safely get one of those secondhand R9 380s or GTX 960s and be happy with them if you have a small budget. Of course, it doesn't mean the new cards aren't worth the money. The new cards are great, but live within your means, aye?
For the PowerColor PCS+ Radeon R9 380, it's a good card if you're planning to stick with eSport titles at 1080p. If you're planning on upgrading to a higher resolution, you might consider getting one of the GTX 1060s or RX 480s. Also if you're going to dive in VR experience, the latest RX 480 and GTX 1060 clearly on its edges. Even with its age, the performance of the PowerColor PCS+ Radeon R9 380 is still worthy of a Bronze Pokdeward.