Review
Razer Ifrit Review – A Great Gaming Headset Concept But…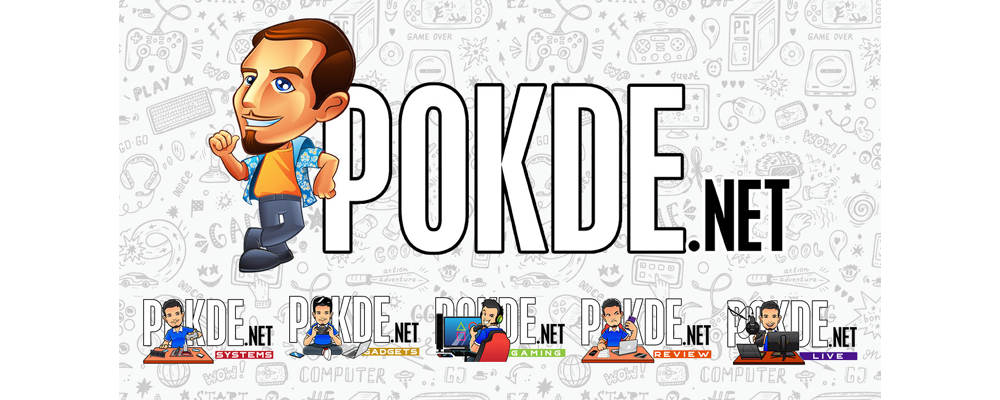 Positives
+ Very comfortable to wear, especially for long hours
+ Great audio reproduction for music, movies, and gaming
+ Comes with spare ear tips of varying sizes
+ Multi-platform compatibility (USB and 3.5mm jack)
+ It (mostly) won't mess up your hair #NoHeadsetHair
+ Lightweight, discreet design makes it a unique offering
+ Razer USB Audio Enhancer adds versatility to the headset
Negatives
- Average microphone quality
- No folding mechanism
- Microphone is not detachable
- Regular IEMs may be a better choice at the moment given the price
- Can be rather fragile
Razer Ifrit Review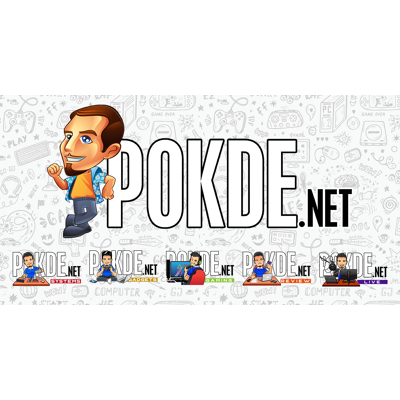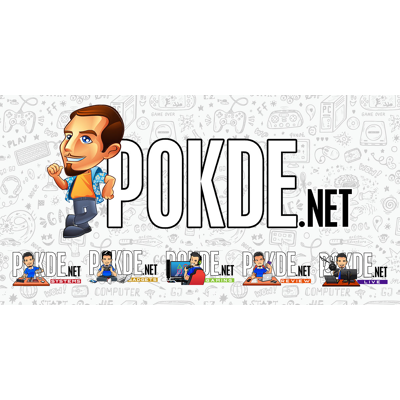 Looking for a new gaming headset that's lighter on your head or doesn't mess up your hair? Check out our Razer Ifrit review and see if it's the one for you.
Unboxing the Razer Ifrit
Check out our earlier unboxing post on the Razer Ifrit gaming headset by clicking right here.
Appearance
The Razer Ifrit gaming headset certainly doesn't conform to the typical style seen in other products. Rather than the usual headphone-based headsets, this an IEM (In-Ear Monitor) style gaming headset with a slim, rubberized band that goes behind the wearer's head to hold everything together comfortably on the head. The band has these "hooks" on both sides, which is meant to go over your ears.
From those very same "hooks", you'll see a very thin and narrow wire connecting the earbuds itself. Regardless of how big your head is, it should be able to easily reach your ears without feeling like there's excess wiring around your head. The earbuds use bi-fllange ear tips rather than ordinary ones for a better seal and higher levels of isolation. In case it doesn't fit you, Razer also included some spare ear tips of varying sizes. Behind the earbuds is where you'll see a shiny Razer triple-headed snake logo, which adds more flair to it. 
Of course, a gaming headset would not be complete with its own microphone. The Razer Ifrit utilizes a cardioid-pattern condenser microphone which hands on the left side. If you happen to be wearing it on the right side, you didn't put it on right. Just in case you're wondering, the microphone isn't detachable.
The Razer Ifrit gaming headset also comes with the new Razer USB Audio Enhancer. It's this thing that look's kind of like a flash drive but with with wires sticking out of it. It has a mute button on the top, a volume rocker on the side, and two 3.5mm audio jacks on the front.
The idea here is to use the Razer Ifrit by connecting to it via the 3.5mm jack, and then connecting the Razer USB Audio Enhancer to your PC or console. However, you can forego this and connect directly via the 3.5mm jack. Razer suggests the USB Audio Enhancer wherever possible for the best experience.
Given its unique design choice for a gaming headset, it can be a hit or miss with the crowd. Personally, I see value in what it offers rather than aesthetics, although it does look good to me. If you really want the traditional headset look, this might not be in line with your tastes. Now to take you to the more exciting parts of our Razer Ifrit review.
Specifications
Drivers:
10mm drivers
Frequency response:
20 Hz – 20 KHz
Sensitivity:
 -41 ± 3dB
Impedance:
 32 ± 15% Ω
Microphone:
Cardioid-pattern condenser microphone
Features:
Low profile, discreet design
USB Audio Enhancer
Adjustable condenser mic
Duo recording capability
Compatible with PC, console, and mobile
User Experience
For the purpose of getting a clear idea of its potential, our Razer Ifrit review will include both the direct use of the 3.5mm connector, as well as the Razer USB Audio Enhancer. Not only is this determine if there's any noticeable difference but also because some devices require the use of either one of those connectors, not both. For PC, I will be connecting it straight to my motherboard, the ASRock Fatal1ty AB350 Gaming ITX/ac, and not use any sound cards / DACs.
The Razer Ifrit gaming headset is a very unique offering as it's unlike any other headsets around. It's designed with a more low-profile look and doesn't take up much space on your head. Furthermore, there's also less weight on your head, and it doesn't disturb your hair, for most parts, if you're very particular about that.
Personally, it grew on me. It was very comfortable to wear, especially for long hours. In Malaysia, the weather is generally warm, and using this leads me to having less heat on my head / ear area. Even with air conditioning on, regular headsets can get rather warm after a while. Sometimes, I even forget I have the Razer Ifrit on my head.
Not to mention, the bi-flange ear tips fit me nicely. It's sealed in my ears rather well, and it actually isolates noise surprisingly well. If I'm listening to music, playing games, or watching videos, I definitely won't hear what's going on around me unless someone probably screams real loud next to me.
As for the sound quality, I'd say it's surprisingly wholesome without any over-the-top bass. Listening to music is a joy and audio is reproduced with good balance, and you can pretty much capture plenty of details when used in games. You can clearly hear movement, explosions, and more. However, in-game voices do sound a little odd, as if it's a little lacking in volume. Everything else is great.
I could barely tell the difference in quality when using it directly via the 3.5mm jack and the Razer USB audio enhancer. However, it is suggested to use the Razer USB Audio Enhancer whenever possible, and I have no complaints about using it. It does give you a free microphone mute button as well as a volume rocker to play with after all.
One thing I really like about the Razer USB Audio Enhancer is the ability to use two 3.5mm headsets simultaneously, complete with microphone support. While the idea here is to use two Razer Ifrit gaming headsets, you can actually use any headset as long as it uses the 3.5mm jack. Tested it with my HyperX Cloud Alpha and it works perfectly.
On PC, you are free to use either the 3.5mm jack or via USB but that's not the same with other devices. In the case of the Nintendo Switch and smartphones, you will have to use the 3.5mm jack, and it works just fine. Both audio and microphone works without any issues. As for the PS4 however, you will need to use the Razer USB Audio Enhancer. This can be a bit of a bother as the PS4 doesn't have many ports and some of you may already have some dedicated for charging controllers as well as connecting to an external HDD.
Looking for an external HDD to use with your PS4? Check out our Seagate Game Drive for PS4 review by clicking right here.
Despite it being discreet, it's not exactly something that's easy to carry around. It is not a foldable headset, and the build quality isn't something I'm confident about having it tossed into my bag with other items should I want to bring it around. I'm personally okay if they want to maintain the build quality because it's not bad, but having some sort of folding mechanism will encourage people to bring it out and about more.
Overall, the Razer Ifrit gaming headset is a unique offering and it certainly is a good product. It is not a perfect product as it has some quirks here and there, but Razer has certainly found a good concept that they should continue pushing. Improving certain aspects of it will certainly make it a very popular option if they ever come out with a newer, upgraded version.
Wait, where's the microphone test in this Razer Ifrit review?
Microphone Sound Test
You didn't think we'd forget about the microphone sound test for our Razer Ifrit review, did you? Well, I decided to create a section for its own to make it easier for some of you who may only be interested to know how the microphone sounds like. While I could describe to you how it sounds like, no words can give you a truly clear idea until you've heard it yourself, so give the video above a listen as the audio is recorded solely with the Razer Ifrit gaming headset.
Personally, I feel like the microphone quality is average at best. I personally thought it would be on par with the HyperX Cloud Alpha or Cloud II even. Unfortunately, we have audio that sounds rather muffled and also a bit too sensitive to environmental noise. Sure, you can dial down the sensitivity to alleviate the problem, but even then, you'll notice that it seems oddly sensitive. I feel like the Kraken Tournament Edition has a better microphone.
I hope Razer will continue to make similar headsets in the future, but if they truly want something that is catered to streamers / shoutcasters / commentators, the microphone definitely needs some big improvements for it to be a viable option. It is an attractive offering on paper, not so much on performance.
Razer Ifrit Verdict
We've had quite a bit of fun tinkering around with it for our Razer Ifrit review. It's a good gaming headset with a great concept, but it does have certain drawbacks that may scare away some potential buyers. From the unfoldable design to the average microphone quality, there are some areas that still need to be worked on to make it a very great option for gamers today.
Given its unique nature however, it's hard to compete against something like this unless you plan on / already are gaming on regular IEMs. If you needed a gaming headset complete with microphone to game comfortably for long hours, there's no better option than this. With that being said, I award the Razer Ifrit gaming headset with our Silver Pokdeward.