Review
Splitgate: Arena Warfare Review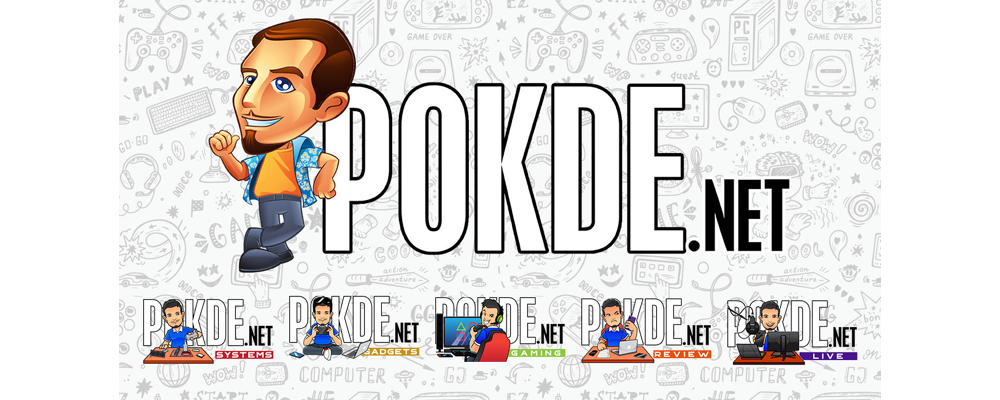 Overview
Just because it's free doesn't necessarily mean it's worth playing. This game aims to bring variety back to shooters due to the oversaturation of battle royales. Is Splitgate: Arena Warfare worth your time?
Positives
+ Decent gameplay variety
+ Emphasis on skills and teamwork
+ Portals concept gives the game a refreshing taste
+ It's free to play
Negatives
- Needs more game modes for long-term sustainability
- Doesn't let gamers choose modes to play
- Competitive mode is very limited
Splitgate: Arena Warfare Review
What is Splitgate: Arena Warfare About?
Splitgate: Arena Warfare is a fast-paced multiplayer online first-person shooter developed by 1047 Games studio. What makes the game unique is its concept of integrating portals, similar to Valve's Portal series, into a futuristic multiplayer shooter. How it works is that gamers can generate two portals to instantly leap between two areas instantaneously.
For example, if a player sets the first portal at the basement area of a map and then places a second portal on the highest point of the map, he can then move between those two places using the portals while it is active. This, together with its futuristic warfare theme, is the reason why the developers describe the game as a mixture between Microsoft's Halo and Valve's Portal.
While the game does have a levelling system, it only rewards players with cosmetics and doesn't affect the primary gameplay experience. Every gamer will start out with the same equipment and the same amount of health points every round. There can be up to 10 players in a single round which can be played either with two teams going against each other or in a free-for-all style mode.
Relive the Glory Shooters of Yesteryear
If you have seen or even experienced a bit of the game yourself, then chances are that you've probably thought of a number of games similar to Splitgate. The most obvious one aside from Halo and Portal would be Unreal Tournament as the game modes and styles are very similar, especially for inter-team combat modes.
There are a number of games modes for you to enjoy and it's mostly the type that you've seen in other multiplayer shooters. You have Free-for-All, Team Deathmatch, Capture the Flag, Domination, King of the Hill, and SWAT (headshots only). But of course, you also have game modes that are quite unique to the game itself.
Oddball mode will have two teams going against each other to pick up a disco ball. The player who picks up the disco ball will earn points for their team over time at the expense of being defenceless. Teabag Confirmed will see two teams going against each other to collect emblems which will appear upon subduing an enemy player. To collect them, you have to crouch on them in a "teabag" motion.
All of this sounds very simply but it does give the game a good amount of variety to enjoy instantly. Most other online multiplayer shooters will be so limited in variety that the game gets stale way too fast. The downside here is that competitive play is limited to only Free-for-All, Team Deathmatch, and Domination. Moreover, you don't get to choose which mode to play as you'll have to let the game decide it for you automatically.
One big limitation on the game's entertainment factor is the player limit for each game. Generally, you'll only see about 8 players per game. Having a lot more players in each game, perhaps 20 to 40 people even, would make the game extra chaotic and a lot more entertaining. Having so few gamers in each round can make the game feel rather stunted after a while.
Everyone Starts Off the Same
In every single game regardless of the map and mode, everyone will start off with an Assault Rifle as a primary weapon, a Pistol as a secondary weapon, and the same set number of health points. It's a decent weapon but definitely far from being the most effective tool. You can find a variety of weapons in specific locations of the map which will spawn over time. If you don't find it, someone has most likely taken it recently.
You can then either hunt the specific player down, assuming its an enemy, and gun him down to take his weapon or wait for a new one to spawn after a period of time. The weapons you can find are SMG, Shotgun, Rocket Launcher, Sniper Rifle, Battle Rifle, Rail Gun, and Plasma Rifle. The more powerful weapons usually have very limited ammo, so it's best to not just fire around without care.
I personally like the weapon variety here as it can easily fit a variety of playstyles commonly found in shooters. Given the fast-paced nature of the game, there isn't much time to be stealthy or strategic either. Arguably the best weapon in the game is the shotgun. While the range is limited and ammo is scarce, you can easily subdue enemies in one shot without the need to be too close to enemies.
As for playable maps, there are only eight of them which vary in size. The maps aren't vastly different from one another and it may seem too little to enjoy. However, given the game's emphasis on portals, map knowledge is very critical to success, and having too many maps at first would overwhelm gamers. What I do hope is that there will be a decent amount of map additions coming within a month or two.
Splitgate: Arena Warfare Verdict
Splitgate: Arena Warfare is quite a fun game to play with friends. It's most likely not something you'd enjoy if you were to play with random gamers online. The portal concept can feel a bit disorienting at first, and you may even not use it as often, but when you've gotten a better grasp on its application in combat, you'll find yourself enjoying the game a lot more than before.
The game has a decent amount of variety but it definitely needs more, particularly content that is unique to the game itself, if they want to maintain relevance in the industry. Despite that, it's quite hard to complain much since the game is surprisingly light on computing resources and the fact that the game is completely free on Steam for PC gamers. With that, I award Splitgate: Arena Warfare with our Silver Pokdeward.
Click right here to head to the game page.