Review
Razer Tiamat 2.2 V2 Gaming Headset Review: Great For Long Hours Use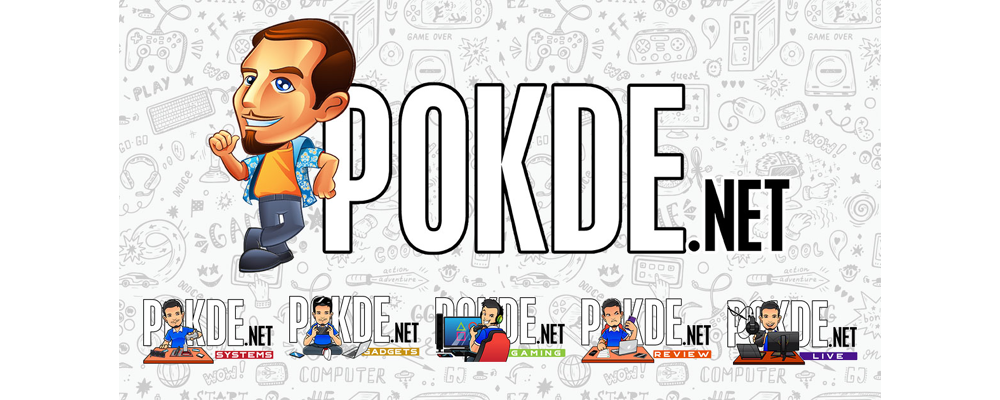 Positives
+ Superbly comfortable even for long hours use
+ Music and gaming sound wholesome with bass boost on
+ Works out of the box without any drivers / software necessary
+ Compatible with a myriad of devices (PC, PS4, Xbox One, Smartphones, etc.)
+ Bass boost doesn't make everything sound muddy
+ In-line volume control for added convenience
Negatives
- A price tag that can make some people cry
- Rather bland design, needs more colour
- Microphone might pick up sound if headset volume is loud
Introduction
Our review of the Razer Tiamat 2.2 V2 gaming headset. It sounds good, surprisingly comfortable, and is great for marathon gamers! Check it out.
Are you looking for a gaming headset? Not sure which one is worth your money? Well, there are plenty of options, with Razer being one of the more notable ones. But Razer headsets can be kind of a hit-or-miss thing. This one we have today is surprisingly good, and is a good fit for marathon gamers. Without further ado, let's take a look at the Razer Tiamat 2.2. V2 gaming headset.
Unboxing the Razer Tiamat 2.2 V2
As you can see, the box of the Razer Tiamat 2.2 V2 follows the same design as most other Razer gaming headsets, clad in their signature black and green colour scheme. It says "Dual Subwoofer Gaming Headset" on the box because that's what the ".2" in 2.2 means. There's a subwoofer on each cup basically.
On the bottom of the box is where the technical specifications, package content, and hardware requirements are listed. On the back of the Razer Tiamat 2.2 V2's box shows off some of the features of the headset; In-line volume control, 2 discrete subwoofer drivers, metal frame and suspended headband design, rotatable boom mic, and oversized interchangeable leatherette ear cushions.
Once you open the box, you'll be greeted with complete darkness, as if you're staring into the abyss of your soul. Oh wait, scratch that, the Razer Tiamat 2.2 V2 is in black so it kinda blends in with the inside of the box. It's packaged in a way that will minimize any potential damage via impact while shipping so no worries there.
Inside the box, you are supposed to get some Razer stickers, user guide, extension cable / headphone and mic jack splitter, a letter from Razer CEO Min-Liang Tan to ensure that you've made a good purchase, and of course, the Razer Tiamat 2.2 V2 gaming headset itself. It's essentially a simple packaging concept that Razer has been using for all their gaming headset for years now, which should not cause any issues (or eyesores for that matter).
Appearance
Compared to a lot of headphones or headsets out there, the earcups on the Razer Tiamat 2.2 V2 is rather square-ish in nature. Not that it's a bad thing of course. The plush leatherette ear cushions give it a rather premium look compared to a lot of gaming headsets in the market, but it's not just for looks as the thing itself makes the headset a pretty comfortable wear.
If you look at it closely, you can see Razer's triple-headed snake logo on the back of each side. It's hard to make out as they toss in another colour to make it stand out. You can also the Razer branding on the top of the headband as well, which is also noticeably inconspicuous. It's as if Razer is shy in putting their branding on this headset. Adding a touch of green would not only make it more visible, I believe it would make it look more lively.
Then you can see that there's the foldable rotational microphone on the side there. It easily goes up and down whenever you want to use it or not. It's rather smooth and I foresee no issues of it getting stuck or broken for long-term use unless you're really clumsy and managed to break it off completely.
On the bottom of the right earcup (the side where the microphone is not on), there is a bass boost toggle switch. If you feel like you need more bass to enjoy your music or gaming experience, this be the switch you're looking for.
Right on the cable of the headset itself (not the extension cable) is the in-line volume control. Here, you can adjust the volume directly via the wheel or mute the microphone. I initially thought it was to mute any incoming sounds but no, it's just to mute the mic. Some may prefer having the volume rocker on the headset itself rather than having it in this style but I'd say it's subjective to user preference.
Then you have the 3.5mm plug in L-shape, which supposedly makes it more convenient to plug in. If the length of the cable isn't enough, Razer included an extension cable / splitter cable inside the box so no worries there.
While the Razer Tiamat 2.2 V2 gaming headset isn't a bad looking headset, it's rather bland. It definitely need a little touch of Razer green to make it stand out a bit more.
Specifications
Drivers:
4 x 50mm Titanium-coated diaphragm with Neodymium magnets
Frequency response:
20 Hz – 20 KHz
Sensitivity:
109 dB
Impedance:
Front 32 Ω, Back 16 Ω
Microphone:
Foldable unidirectional microphone
Features:
In-line volume control
2 discrete subwoofer drivers
Metal frame and suspended headband design
Oversized interchangeable leatherette ear cushions
Bass boost
Cable:
1.3m / 4.27 ft plus 2 m / 6.6 ft audio / mic splitter adapter cable
User Experience
The Razer Tiamat 2.2 V2 gaming headset works out of the box since it uses a 3.5mm connection. No drivers or whatever necessary, so that's a plus point there. And yes, even the bass boost is possible can be used without any software or drivers installed, meaning that you can use it with your smartphones, music players, PlayStation 4, or other game consoles even and still use the bass boost trigger.
Speaking of using it on the PlayStation 4, all you have to do is simply plug in the 3.5mm plug into the DualShock 4 controller and it will work immediately. It's easy and you don't have to worry about cable length issues since the controller will always be on your hands, even if the console is situated a bit far from where you're gaming. This also includes the use of the microphone, as seen in the screenshot above, so you don't need a separate adapter for the microphone to work. You will however need that chat cable/adapter for the Xbox One.
When using the Razer Tiamat 2.2 V2 gaming headset for the first time, I felt that it was lacking a bit in volume. This was weird to me until I realized 2 things; the in-line volume control needed to be adjusted and the bass boost function hasn't been toggled yet. So first thing I did was increase the volume and it seemed okay at best. Listening to music and playing games on it feels rather dull.
Upon toggling the bass boost function however, everything changed. The volume got a bit louder than usual but the important thing to note here is that audio coming through the headset suddenly sounded more wholesome. It had more depth in it and the bass was never overwhelming that it starts making everything else sounded muddy. While it's clear that it works better for gaming, listening to music on this is surprisingly pleasant.
I'd rather leave the bass boost on no matter what song I'm listening to just because of the instant boost in overall quality. It's worth noting that you can also use it with your smartphone and the microphone will also be usable, effectively turning it into a handsfree kit in case you need it.
On the aspect of comfort, the plush leatherette ear cushions not only look good, but feels especially great. I put this on for a 4-hour Overwatch session and I didn't feel the need to take it off of my head at any point in time. It didn't feel as warm as I anticipated, my ears didn't hurt, and I didn't feel like there was pressure on the top of my head. The latter is definitely thanks to the headband construction, which ensures balanced weight distribution and reduced clamping force.
For those of you wondering how the microphone sounds like, refer to the YouTube video above. It's not even close to studio quality and it's mostly just enough to talk with people online or in-game chat, but nothing more.  The point here is that at least it does it's job well enough and people will find it easy to understand what you're saying. Just be sure the audio in the headset isn't too loud as the microphone might pick up a bit of sound coming from there (as heard in 0:38 onwards in the video above).
Razer Tiamat 2.2 V2 Verdict
The Razer Tiamat 2.2 V2 is a gaming headset that indeed surprised me. I find it quite enjoyable to use and for most parts, it's a good choice for gamers if you can afford its asking price of RM799. Some issues that may arise down the line would be the 3.5mm connectivity as well as the longevity of the microphone but that is something I can only comment on after using this for long term.
I don't see using 3.5mm instead of USB as a bad thing. If anything, it makes the headset more versatile as you can use it on other devices as well. It's comfortable, it sounds pretty good, and Razer even included an extension cable in case you need more length (that's what she said).
A little change in design, better isolation in terms of not having the microphone pick up sound from the headset, and improvement on the microphone quality to something similar to the Steelseries Arctis 5 would've made this a must-buy and deserving of our gold award. But with we have now, I will be giving the Razer Tiamat 2.2 V2 gaming headset our Silver Pokdeward.
Looking for another gaming headset to consider purchasing or compare with the Razer Tiamat 2.2 V2? Check out our review on the ASUS ROG Centurion 7.1 headset.