Back to Varsity 2015 — D.I.Y PC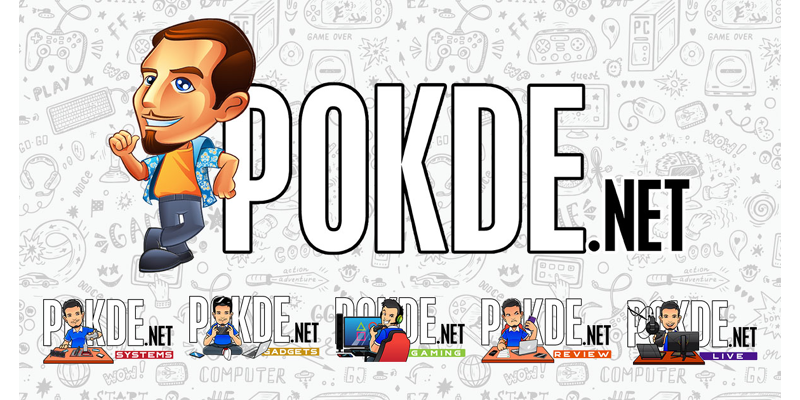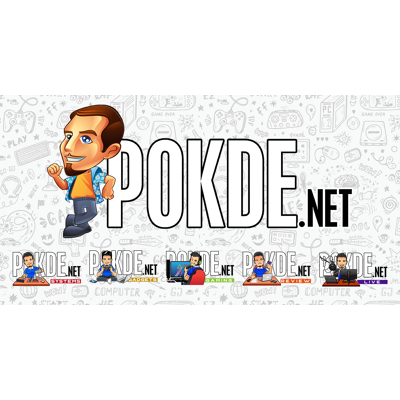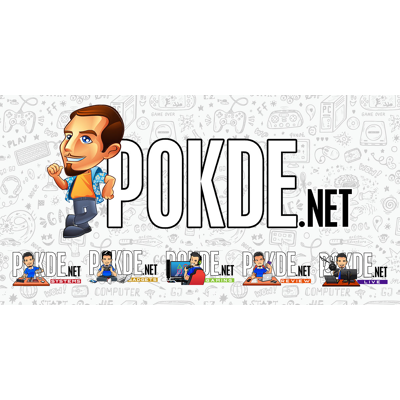 Have you read the "Back to Varsity 2015 — gadget edition" article by Vyncent? Well it's now my turn to suggest parts for your very own "Do It Yourself" personal computer. Do you hunger for more power from your PC that you feel a gaming laptop is not enough? Do you think that gaming laptops are expensive compared to custom-built PCs? If the answer is yes to any of these questions, you might want to hang around and take some time to go through this article.
My goal is to recommend components with the most bang for your buck. I'm trying my best to keep in mind to focus on affordability as I know not every student has money to splurge on a top of the line gaming rig. This suggestion may not suit every enthusiast's personal tastes, but for most end-users I believe that these are the best picks out there. I will also choose parts which are more portable, as a student will most probably travel from home to hostel around 4-5 times a semester.
Prices may differ after the date this article is published due to our currency's impressive exchange rate which is good for tourism.
Processor
Choosing the right processor is not only about ensuring your system is fast, but it can also save you a lot of money. In my opinion, there's no need to get high-end processors, and I have three recommendations which consists of two Intel parts and one AMD part. I will start with the lowest end part moving up to the highest.
For you information I do not recommend any of the latest Broadwell or Skylake Intel microprocessors because the high prices might cause us to overshoot our limited budget. Skylake especially is hard to recommend with the implementation of DDR4 which is still much costlier than DDR3 for each gigabyte of memory.
Intel Core i3 4150 actually is plenty strong enough for 1080p gaming, even in some games that are capable of utilizing more cores like Battlefield 4 and the difference is pretty negligible. The Intel Core i3 4150 is based on the Haswell architecture with 22nm manufacturing process is clocked at 3.5 GHz. It only has 2 cores with HyperThreading technology, with which the operating system will "see" the CPU as having 4 cores. Not only that, because the processor has a lower thermal design power of 54W, it will produces a smaller amount of heat and consume less power as compared to the previous generation's part. This processor is suitable for those who only play non-CPU intensive games and even for those who use CAD often. You can get this processor for around RM450 including shipping and tax.
AMD FX is not dead yet. I always recommended to those who are on a tight budget but still demand a high level of performance for gaming. It's not only great for gaming, but certain heavy multithreaded workloads like video rendering will also see gains with the octa-core FX processor. The AMD FX 8320E is based on the Vishera architecture, and is clocked at 3.2 GHz with turbo clocks up to 4.0 GHz. Some people may have experienced overheating issues with AMD processors in the past but you will not face it with the AMD FX 8320E, as this chip not only has a lower TDP but also consumes 30W less than the AMD FX 8320. If you are looking for a decent processor for gaming and video rendering, you might want to consider this chip. For me this is the best processor you can get for a budget build. You might not find this chip in many computer hardware retailers but you can get it for RM580 inclusive of shipping and tax.
Extra note, if you are going for the AMD FX 8320E it is recommended to get an aftermarket cooler. My recommendation is the Cooler Master HYPER 212X. You can get this cooler for RM 150, inclusive of shipping and tax.
If you still have reservations about getting the AMD FX 8320E, then the Intel Core i5 4460 might be for you. Generally the AMD FX is better in terms of performance when compared against the Intel Core i5 4460, but the i5 chip is still an excellent CPU and is actually much faster in single threaded applications. Gaming performance is not that much different between the two. The Intel Core i5 4460 is clocked aa 3.2 GHz and goes up to 3.4 GHz on Turbo because it is based on the Haswell architecture, it's much cooler than the AMD FX 8320E. But there is no real-world difference in power consumption though, according to the CPUBOSS database. You can get the Intel Core i5 4460 for RM736 inclusive of shipping and tax.
Motherboard
Asrock H81M-HG4 hits a lower price point but do not underestimate it as it still packs useful features like USB 3.0. I would recommend this board if you are planning to stick with the Intel Core i3 4150 above. The board only has 2 memory slots which means that it can only support up to 16GB of RAM.  Single PCIE slot makes dual card configurations impossible but for 1080p gaming, a single decent card will suffice. For storage, this board has 4 SATA ports which should be plenty to store your hentai anime collections. So before you choose this board, consider whether do you need more than 16GB of RAM? Or is 4 SATA storage drives enough for you? If your answer is yes to both questions, then this is the board for you. If your answer was no, have a look at the next recommendation. The Asrock H81M-HG4 will only cost you RM190 inclusive of shipping and tax.
The reason why I chose this motherboard is because I didn't mention any overclockable Intel processor. For me this is a suitable motherboard for the Intel Core i5 4460. It has 4 memory slots that will support up to 32GB of DDR3 RAM. It has more USB 3.0 ports and of course 6 SATA ports for even more storage. This motherboard supports CrossFireX technology which is an advantage if you are using AMD graphic card. However as the second slot is only electrically a x4 slot, it will be a bottleneck if you try to use a CrossFireX configuration on this motherboard. You can get the Gigabyte GA-B85M-D3H for around RM330.
I'm not sure if you can get this motherboard anymore, because I'm sure it has been replaced with the ASUS M5A97 LE R2.0 which has a few less features. I have experience using both the ASUS M5A97 R2.0 and the ASUS M5A97 LE R2.0 and I could say it is essentially the same board but the ASUS M5A97 R2.0 is better because it has a VRM heatsink. Overclocking with this board is pretty decent but slightly limited due to the 4 +2 Phase Power Design. In addition, the M5A97 LE only uses a 4 pin CPU power connector, as compared to the M5A97 8 pin CPU power connector. With AMD FX 8320E that only has a 95W TDP, I believe it is better if we overclock it to 4.0 GHz and disable the Turbo clock feature in the BIOS settings. That offers better performance for AMD FX processors based on my experience. Features wise, it is almost identical to the Gigabyte GA-B85M-D3H. You can get the ASUS M5A97 R2.0 for around RM340 inclusive shipping and tax.
Random Access Memory (RAM)
Base on Steam's August hardware and software survey, about 30.98% of systems are installed with 8GB of RAM. This supports my my personal recommendation of 8GB system memory which should be ideal and 16GB is optimum. Getting higher frequency RAM for gaming is unnecessary, but for rendering 3D models, they may help improve the overall performance a little.
At first I just want to stick with value RAM recommendation, but the Kingston HyperX Fury surprised me with its great value and neat heat-sink design. You still can get the value RAM if you are really that tight on cash, but with the minute difference of only about RM10, for me the Kingston HyperX Fury is a smart choice. I have to recommend Kingston RAMs even though I'm a Corsair fan-boy myself. It comes with a choice of either 4GB and 8GB capacity, choose wisely based on your budget. The Kingston HyperX Fury comes with four colour option which are red, white, blue and black. For me 8GB is good but 16GB would be better. If your motherboard only has 2 memory slots, I suggest going with 8GB stick and upgrading it to 16GB later. For motherboard with 4 memory slots, it's up to you whether you want to stick with 4x4GB or 4x8GB. It all depends on your usage. In my opinion, it is best to start off with 8GB and monitor your usage if you really need 16GB of RAM in your system. You can get the Kingston HyperX Fury 4GB at only RM 111 including shipping and tax.
Storage
Solid State Drive (SSD)
Faster boot and snappy responsiveness is very important for a satisfactory user experience. Solid state drives can give you just that, as it is not only faster than normal hard disk drives but is also shock resistant and also have a lower power consumption than HDDs. Back in the early days, SSDs are priced ridiculously high. My Corsair Force 60GB cost me RM350 but a year later it only cost RM320 for 120GB. Now it is getting cheaper day by day, as prices per GB drop gradually. However with our exchange rate, the prices in stores may not be going down so fast. Trust me on this, once you have installed a SSD in your system, you will never want a normal HDD as main drive anymore.
We were targeting best for value component isn't? Transcend SSD 370 Series always become my favourite for economical SSD solution. Well it's not renowned brand in Malaysia like Samsung, Intel and Corsair but it still faster than normal HDD. Transcend SSD 370 Series is the cheaper in the market and is a smart choice if you are planning on gaming and want a responsive system. But if you want performance you might increase the budget for renowned SSD brand. Transcend SSD 370 Series comes with more than a few capacities starting at 128GB and beyond 1TB. You can get the SSD with affordable price for RM 232 for 128GB, RM 391 for 256GB and RM 748 for 512GB, all prices inclusive shipping and tax.
Hard Disk Drive (HDD)
It's okay if you can't afford a SSD for the moment, you can go with a normal hard disk drive. Choosing the right drive can also be tough. To sum up there are only 3 big players in the HDD market which are Seagate, Western Digital and Toshiba. You may want to be a little wary of Seagate as according to backblaze.com, Seagate holds the record of having the highest failure rate.
WD Blue offers the features and capacities that are ideal for your computing needs. I strongly recommend this drive as I have enjoyed an issue-free record with Western Digital WD Blue drives. If you want to use a hard disk drive as your main drive (operating system), WD Blue is the solution and please keep away from WD Green since it has lower performance as well as a shorter lifespan. 1TB Western Digital WD Blue is plenty for a new system. If you are planning on buying a new hard drive for more storage, I suggest going for a Western Digital WD Red or Purple for better quality. I am not sure if the newer versions are available in Malaysia, but the new Western Digital Blues are SSHDs, which means they include a small amount of solid state storage to accelerate your access times for frequently used files. You can get the Western Digital WD Blue 1TB without the solid state storage for RM 208 inclusive shipping and tax.
Graphic Card (GPU)
How can you game without this piece of hardware? The problem with picking out a GPU for yourself is there are a lots of brands with different prices even when they are based on the same chip. So what are the criteria a GPU must meet before I consider it a good card for gaming? Taking a look back at Steam August hardware and software survey, there's total of 34.04% gamer using 1920x1080p display. So how about we choose a card that is capable of offering great performance for 1080p gaming experience.
I choose this card because it has pretty good performance for entry-level 1080p gaming. Actually the AMD R7 265 is the AMD HD 7850 refreshed with higher clock speeds. Why didn't I choose the Nvidia GTX 750Ti? Doesn't it have better power consumption figures? Don't be a shill because the difference is negligible. The main reason I chose the R7 265 is because it supports AMD CrossfireX. In terms of performance it is actually much better than the Nvidia GTX 750Ti too. You can get the SAPPHIRE R7 265 Dual-X for RM 569 including shipping and tax.
Sapphire is still the the best brand if you are on a budget. The R9 380 is pretty much the perfect card for 1080p gaming. With high settings or even more in certain games, you can play almost any game with frame rates of above 60 fps. If you are only planning to play games like DOTA2 or CS:GO this card might be overkill for you, as the R7 265 is capable of maxing out DOTA2 at 120 fps, making it the better choice with its lower price tag. But if you want more horsepower, you can consider this card. You can buy the SAPPHIRE Dual-X R9 380 at RM 842 inclusive of shipping and tax.
The NVIDIA GeForce GTX 960 is based on the Maxwell architecture and actually performs on par with the AMD R9 380. If you are leaning towards the green camp, then the ASUS Turbo GTX 960 OC is your choice. Practically it's performance is pretty much the same with the AMD R9 380 and even the power consumption figures are not that different. I reviewed the ASUS GTX 960 STRIX OC, and for me it is a great card but since the STRIX will needed you to shell out more cash, you can opt for the ASUS Tubo GTX 960 going for RM850 inclusive of shipping and tax.
Power Supply Unit (PSU)
A decent power supply not only ensures your components' safety but it also can save you some money in the long run. Don't bother to get a 1000 watt power supply as most single card systems will only consume 350W at most, and around 250W average. So which power supply will I suggest? drum roll please
This is the ideal power supply to feed all of the recommended hardware above. You might ask yourself whether is this power supply sufficient for the job? Actually, yes it is, as I've tried running a system with an Intel Xeon E3 1230V3 and a AMD R9 290X and I only hit a peak power consumption of 280W.
FSP HEXA+ Series is a popular power supply in Malaysia among PC builders who wants an affordable power supply yet not wanting to forfeit on quality. You may consider getting a bigger PSU if you are plan on going for dual-card configurations in the future. But how much is big enough, you ask? I dare say 750W is a safe bet. You can get the FSP HEXA+ 550W for RM 166 inclusive of shipping and tax.
Casing
Okay now we have gone through all of the recommended "internal organs", what we need now is the "body" for all of them. Case or casing, whatever you want to call it, it's an important piece of hardware meant to protect the components from dust which can lead to ESD. A good case can provide good airflow for cooler component running temperatures, compatibility with a large variety of components and many more features.
I believe this is the most affordable ATX PC casing you can find on the market right now. With a low price point, the Thermaltake VERSA H25 has lots of features. Cable management in this case is actually quite good. This motherboard can support ATX form factor motherboards and long graphics cards so you should not be facing any compatibility issues. You can get the Thermaltake VERSA H25 for a mere RM 137 inclusive shipping and tax.
We have reached the end of our recommendations, these recommended parts are good enough for 1080p gaming, and some. Total cost might reach above RM3K depending on your choice of parts, but if you are searching for more power than an average gaming laptop without breaking the bank, this is your best bet. Do you have any parts in mind that have better value for money? We are always open to suggestions! Leave a comment below!