Review
ASUS TUF Z270 Mark 1 Review – Putting out a TOUGH (No Pun Intended) Competition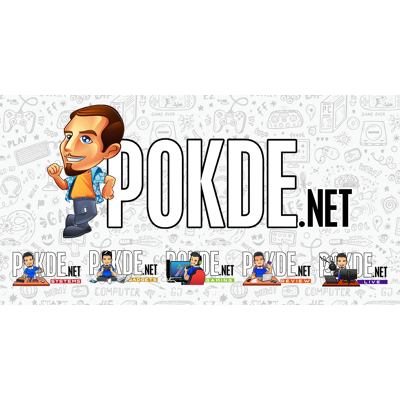 Positives
+ Excellent build quality
+ Robust and responsive UEFI
+ Support Intel Optane Memory
+ Memory OC support up to 3866Mhz
+ Free CableMod coupon
+ EZ Tuning Wizard on UEFI
+ Thermal Radar 2+
+ TUF ICe
+ TUF ESD and LANGuard
+ Dual Intel Gigabit LAN ports
+ Certified components and QVL graphics cards list
Negatives
- No wireless module
- Should be better with three M.2 ports
- Intel Optane Memory could be expensive AF
ASUS TUF brings different philosophies and components from the ROG line up. ASUS TUF motherboards are built for reliability, stability and longevity. Special treatment for TUF lineup, ASUS carefully picks and tests all of the components to be certified by third party as military-standard as well as to provide server level reliability.
ASUS TUF is also well-known for its reinforced backplate that adds a layer of shock resistance of up to 10KG of pressure giving them enough confidence to provide 5-years warranty period. Today I have the latest ASUS TUF motherboard from the line-up, the ASUS TUF Z270 Mark 1 motherboard. Let's see how far ASUS has taken in producing the best workstation motherboard for their consumers.
Unboxing
ASUS TUF Z270 Mark 1 retail box does look menacing with all the features highlighted. The most obvious features highlighted are the 5-years warranty support, support for the latest Intel Kaby Lake processors, support for dual graphics card setup, DTS audio and last but not least the signature ASUS AURA sync.
ARVE Error: need id and provider

At the back, the design is similar like the ASUS Sabertooth X99 board, where we have the board's specifications and details printed out. More features are highlighted at the back such as graphics card QVL, Thermal Armor, Thermal Radar2+ and again ASUS Aura sync.
Inside the box, we have all the following accessories:
User manual + quick installation guide
CableMod 20% coupon
1x driver DVD
1 x 2 slot SLI HB bridge
4x SATA cables
CPU installation tool
1x Cup Coaster
ASU TUF certificate of reliability
Rear I/O cover
TUF Inside sticker
3x PCIe x1 slot dust cover
2x PCIe x16 slot dust cover
Appearance
The ASUS TUF Z270 Mark 1 is an ATX form factor motherboard equipped with the entire TUF features set. The board looks gorgeous with its military digital camouflage theme. At the front, we have the new design language with futuristic, sleek and stealth looking Thermal Armor in black and metal titanium to make a powerful statement in both style and strength.
The ASUS TUF Z270 Mark 1 has a total of six PCIe slots, out of which three are PCIe x1 slots, and the rest three are PCIe X16 slots that are respectively wired at X16, X8 and X4 configurations. The first two PCIe X16 comes with ASUS' patent pending SafeSlot that prevents part loosening, misalignment, improper terminations and other structural issues. To protect from dust, ASUS also provided dust cover for the PCIe slots (WIN!). What's important on the ASUS TUF Z270 Mark 1 is that it has been approved with Qualified Vendor List (QVL) to be compatible with most workstation graphics cards.
There are four DIMM slots with support for up to 64GB DDR4 memory, overclock-able up to a whopping 3866MHz. Here we also have 1 USB 3.0 front header.
In order to deliver uncompromised performance in most challenging conditions, the ASUS TUF uses 10K Ti-Cap capacitors, new Alloy Choke and MOSFET certified with military-standards. ASUS claims that the new Alloy Choke supports up to a massive 40A of rated current with better heat dissipation.
At the back panel, ASUS TUF Z270 Mark 1 features dual Intel Gigabit LAN port (1x Intel I1219-V and 1x Intel 1211) which is also protected with TUF LANGuard. These two Gigabit LAN port allows multiple network adapters on a computer for bandwidth aggregation or traffic failover to prevent connectivity loss. Then we have two USB 3.1 ports controlled by Asmedia chip (1 Type-A and 1 Type-C), two USB 3.0 ports and four USB 2.0 ports. Also, we have the BIOS reset switch, DisplayPort and HDMI port and the 8-channel audio jack. All circuitry at the back panel is protected with TUF ESD Guards 2 to prevents any electrostatic discharge.
For the storage, the ASUS TUF Z270 Mark 1 comes with two M.2 Socket 3 with M key which the M.2_1 (support for both PCIe and SATA mode) and M.2_2 (PCIE mode only). The M.2 slots are compatible with Intel Optane Memory but to enable the feature you will need the latest Intel Kaby Lake processor. For mass storage, it has six SATA ports at the front. Also, near to the Southbridge we have LEDs activity indicator for power, boot, VGA, DRAM and CPU.
With TUF Ice hardware technology, the ASUS TUF Z270 Mark 1 has total of 10 fan headers onboard and 13 thermal sensors for real-time thermal detection. All the fan headers and thermal sensors can be monitored with Thermal Radar 2+ software.
Last but not least at the back of the board we have the TUF Fortifier, which not only add extra aesthetic value but it also prevents injuries from solder point and other sharp motherboard components. The TUF Fortifier has been tested against board bending and can hold up to 10KG of pressure. Impressed?
Test Machine
Hardware
| | |
| --- | --- |
| Processor | Intel Core i7-7700K |
| Motherboard | ASUS TUF Z270 Mark 1 |
| Memory | Avexir Blitz 32GB (8x 4GB) |
| Storage | Seagate FireCuda 1TB 3.5″ SSHD |
| Power Supply | Cooler Master CM V850 |
| Cooler | Corsair H60 AiO Liquid Cooler |
Software
| | |
| --- | --- |
| OS | Windows 10 64-bit |
| GPU driver | NVIDIA 376.33 |
| Antivirus | Windows Defender |
| Utilities | CPU-Z, HWmonitor |
| Software used | LinX, Cinebench, Realbench |
BIOS Interface
ASUS TUF Z270 Mark 1 UEFI interface is pretty similar to what we found on the ASUS ROG Strix Z270E Gaming motherboard. But instead of red and black theme, the TUF Z270 uses blue and black. It also has EZ Tuning Wizard so you can overclock the system without much hassle. Overall the UEFI is great, doesn't lag and is very responsive to use.
Performance
After OS and all software are installed and updated, I ran ROG Realbench and Cinebench R15 at stock clocks with turbo at 4.5Ghz and also at 4.9Ghz (Turbo off). The system was able to finish the Realbench without any hassle especially the encoding test. With our limited hardware setup for overclocking purposes, we were only capable to hit 4.9Ghz at 1.36v. I was only able to push 4.9Ghz @ 1.36v with the TUF Z270 Mark 1, as I need to increase the voltage to at least 1.39V when reaching 5.0Ghz to achieve stable OCs. Unlike the ASUS ROG Strix Z270E that I reviewed earlier, it easily tames the chip at 1.36v.
One thing is for sure, de-liding this CPU will definitely yield very good results. However, since this is an engineering CPU unit, I won't de-lid it. I can assure you, this bad boy Kaby Lake CPU can really be pushed very far!
Stock
4.9Ghz
Board software
The number of bundle software included with the ASUS TUF Z270 Mark 1 motherboard is less that what I expected. This maybe because it is unnecessary for a motherboard that has mostly workstation usages.
Thermal Radar 2+
With Thermal Radar 2+ utility, we can control the motherboard temperature easily. Automatic tuning and adjustable fan speeds increases system stability and power efficiency.  ASUS TUF Z270 Mark 1 also features GPU source, as when the CPU is in the water-cooled state, GPU may also be a part of the key factor for the computer's environmental temperatures. The new fan control function can set GPU temperature as a fan tuning source, providing more accurate and effective environment by reducing the system temperature. Gone are the days where you would use CPU as the core environment temperature sources!
ASUS AURA Sync
ASUS is on a consistent pursuit in delivering RGB lightning illumination throughout your system. So much, that ASUS is even working together with some case manufacturers and computer accessories companies to make the RGB synchronization way more seamless and easy. With the new AURA software, now you can customize the lighting for your motherboard, graphics card, fan, cooler, mouse, keyboard and even computer case. Configuring and customizing the effect is easy and works neatly!
ASUS Turbo LAN
Turbo LAN provides two types of network management functionalities, where the network packets going to and from the system will be reprioritized to allow priority applications to run smoother. For me, as long you are using good fibre connection and router, this utility is can be unnecessary.
Conclusion
ASUS TUF Z270 Mark is indeed an interesting motherboard, it brings different philosophies from the ROG and offer the most comprehensive fan control and thermal reporting out there. In terms of reliability and quality I have no doubt with the board. Intel Gigabit chip has been proved to be one of the best NIC in the market and with the dual Gigabit Intel LAN ports it helps a lot in reducing load and prevent connectivity loss but it would be great if it comes with wireless module too. Why wireless module can be quite important for TUF series motherboard is because I came across with TUF Detective app in Google Play, I installed and tried using the app but it broke and was unable to start. I hope ASUS will fix the TUF Detective app and enable it to connect wirelessly, so user can easily monitor and get notification through their smartphones. As it is designed for workstation, it would be better if it supports up to three M.2 ports for absolute high storage capabilities, perhaps with RAID capabilities for blazing quick data read/write speeds in the future.
As it comes to overclocking, ASUS TUF Z270 Mark 1 is identical to any other ASUS' motherboard. The key selling point of TUF series motherboard is its combination of military and server grade components and excellent monitoring abilities. The combination of certified components and Thermal Radar 2+ also gives you full access control on the fan speed and temperature control. This gives you peace of mind without worrying about downtimes.
ASUS TUF Z270 Mark 1 is one of ASUS' most premium and feature-packed product you can have and the five-year warranty is the proof that ASUS has offered the best build quality and has its own standard compared to the ASUS ROG line-up. I awarded ASUS TUF Z270 Mark 1 with Silver Pokdeward.