What Should You Look For In A Gaming Mouse? A Guide for Consumers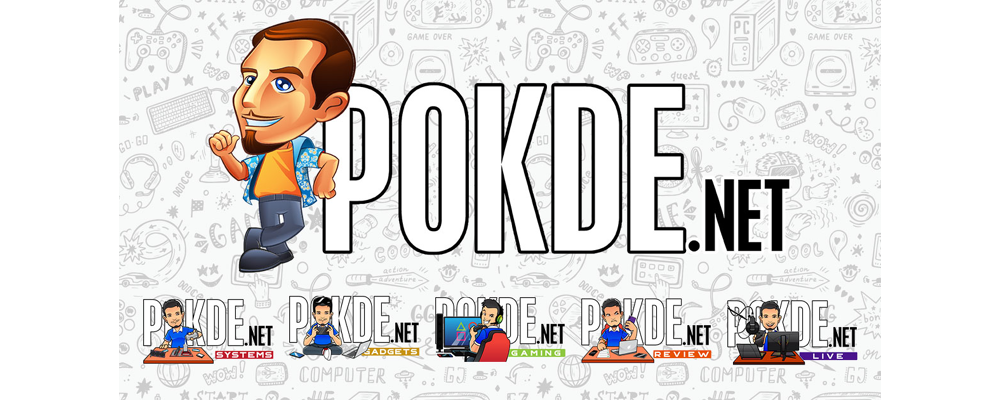 What Should You Look For In A Gaming Mouse? A Guide for Consumers
Let's face it. You don't need a gaming mouse to play your PC games. However, it doesn't mean that you should deny yourself of what the market has to offer you in terms of gaming mice. No, it won't be able to turn you into a professional once you start using one but it does give you a slight edge in your performance as well as comfort. Here are some of the things that you should look out for when you are looking for a gaming mouse.
What's Your Grip Style?
In general, there's three ways of holding a mouse. First we have the standard palm grip, where your fingers lay flat on the mouse buttons and your entire palm rests on the body of your mouse. This style is suitable when you're using a large mice. Then, we have the tip grip, where the tips of your index, middle, and ring fingers rest on the mouse's buttons, while your palm is not touching the body the mouse at all.
Next is the claw grip. As you can tell by its name, your hand forms a 'claw' where your finger and thumb is angled in towards your mouse buttons. Opposite to the palm, claw grip gamers tend to find smaller mices to be more comfortable.
DPI Settings
Each mouse comes with their very own sensors and how sensitive they are. This value is measured by DPI, or Dots Per Inch. With it, it gives an easier way to measure the sensitivity of a mouse. So what's it about DPI that you should take note of? If you are using a mouse with low DPI settings, you will need to move your mouse further to get the same level of cursor movement on your display. A high DPI mouse saves you the energy of moving too much but it also comes with a flaw; you'll need to have a steady hand and be very precise with your movement as the sensitivity gets higher than the Empire State.
If you usually play with fast hand movements, you should be looking for low DPI of around 1,200 DPI. For those who prefer to move less could look towards 2,000 DPI (or more) for small hand movements while also remaining accurate.
You could say that it is rather subjective. A way to cope with the dilemma is that you get a mouse that offers a wide DPI range that you can customize, which will allow you to find the sweet spot for yourself. There's also gaming mice in the market that comes with buttons on the mouse to adjust DPI on the fly and that can give you the needed advantage in certain moments. There's a whole bunch of gaming mice in the market that offers extreme DPIs where they can go up to 16,000 (possibly more than we'll ever need).
Type Of Games That You Play
Some gaming mice offers a 12-button grid design on the side and they are specifically designed for MMO games. What's it for? They can act as 'shortcut buttons'. As the name suggest, you'll find it useful if you play MMO  games. You can customize them to be the button for a specific skill or even be the button to select a unit group in RTS games.
If you're not into that genre of games, a standard mouse would suffice. It's hard to distinguish those buttons when you're playing fast-paced action or shooter games anyway.
Software Customization Comes In Handy
We can probably say that most gaming mice in the market right now comes with their very own PC software, which is either act as a standalone package or works with other gaming gears such as keyboards and headsets.
With it, you can customize a handful of things regarding your mouse. This is where you set the DPI options, lighting profile, and much more. A good software is one that allows you to do all the things that's listed and more.
Pick One That Fits Your Budget
It's not hard to imagine that most people have the idea that the expensive products are the best ones around. If the gaming mouse suits you, then it's all fine. On the other hand, you'll be just wasting your money if you don't even use the features that your mouse has to offer.
One tip that you should remember is to always set your budget specifically on much you are willing to spend. If you've found one, look online and you might find a cheaper price for the one you want, especially on e-commerce platforms. Of course, if the price is too low and too good to be true, then it's probably fake. So be wise when you are on the lookout.
Conclusion
At the end of the day, there's no such thing as the "perfect gaming mouse". While some are better than others, that doesn't mean that  it's universally better. From the tips above, find out what you're looking for in a mouse and maybe even come up with a shortlist that fits the bill. Don't pick a mouse simply because of a brand (or how popular they are) and look for one that comes with the features that you want. Be a smart consumer.
If you're unsure where to start looking and would rather not spend too much. You can consider the MasterMouse MM530, which we reviewed right here.