Edifier ED041 headphone stand — affordable, no-nonsense, all-metal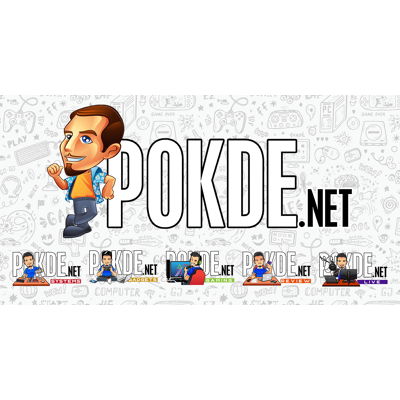 The Edifier ED041 headphone stand made its first appearance on our Sony MDR-1000X review, and there are some people asking me where to get headphone stands and how much do they cost. While a headphone stand seems pretty basic, they don't necessarily come cheap, as there are some with price tags of over RM100. Let me introduce you to the Edifier ED041 headphone stand, one which doesn't cost a sen over RM50.
Unboxing
The retail box looks very simple, there is no information regarding the product except for the diagram of the product.
Inside the box, there is nothing else except for the Edifier ED041 headphone stand wrapped in bubble wrap. This is what the Edifier ED041 headphone stand looks like.
Appearance
The Edifier ED041 is definitely as minimalist as you can get. There is nothing to see from the front except for the Edifier logo.
Over on the back the Edifier ED041 is absolutely blank. It stands out like a monolth of silver metal on our table. On the bright side, you can always add stickers to bling it up. Or just wrap it with some LED strips for some RGB love.
I wonder if it can be used as a boomerang… However neither Edifier or I will take responsibility for any death caused by using the stand as a weapon. Even in a zombie apocalypse. You are on your own there my friend. If you are using it as a headphone stand, well it works perfectly. The length of the arm is just nice for one headphone, and it's height means that you won't have an issue of your headphones touching the table even if you have your headphones fully extended.
The Edifier ED041 has no other goal in life except to hold your headphone, which is what anyone would expect a headphone stand to do. To that end, there is no problems at all as you can see the MDR-1000X hanging out on the Edifier ED041 very comfortably here.
Edifier doesn't waste time claiming that their headphone stand is "designed for headphones" or any of that marketing lingo because what else will a headphone stand be designed for? If I were to nitpick, I would comment on the flat arm, as a rounded one would have been better as all headphones feature rounded headbands.
Conclusion
As I have mentioned before, I just make this entry because there are some people asking me about the headphone stand I used in the Sony MDR-1000X review. The Edifier ED401 doesn't look fancy or claim to be fancy with bombastic words, but it just does it job without a fuss. When first launched, if I'm not mistaken the price was around RM55, but now you can get it at a very affordable price, around RM32 on Lelong or RM42 on Lazada. So, if you are in need of a headphone stand, this is a pretty good deal for you (while stocks lasts).