Review
ASUS ZenFone 5z (ZS620KL) review — the "flagship killer"-killing flagship from ASUS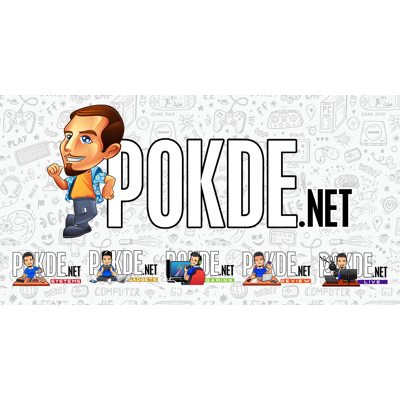 Positives
+ Impressive hardware inside
+ Beastly performance does not come at the expense of battery life
+ The display is just superb!
+ Camera delivers good results
+ Wide-angle camera offers a new view on things
Negatives
- I do not like the notch
- Portrait mode is unnaturally overdone
Introduction
Why spend time making two designs, when you can just use one and put in different hardware to target different price ranges? That way you can cut costs on R&D to get the ergonomics and look, and buy the materials in bulk to further cut costs. Perhaps that what ASUS decided on doing with the ASUS ZenFone 5z, a device which is identical to the ASUS ZenFone 5, except for the internal hardware. Not that we are complaining, because the ASUS ZenFone 5 is a looker indeed.
Unboxing
Actually we can skip this part, because the package contents are virtually alike. But hey, enjoy our dark video. This video is dark, parental advisory is recommended. So you get the device, a fast 18W charger and USB Type-C cable, a soft case, earphones, SIM ejector pin and some basic documentation in the box. Appreciate the fast charger. The last time ASUS marketed a flagship-tier smartphone in Malaysia, it came with a disappointing 10W charger.
Appearance
Yet another part we can actually skim over. ASUS didn't rework the design for the ASUS ZenFone 5z. At all. it looks exactly alike. But do take a look at these images I put a lot of work into.
The black bezels give off the impression that we are dealing with a true bezel-less device here. There are still some minimal bezels on the sides and top, while a slightly thicker chin measuring about 5mm thick takes up the bottom edge. The top notch houses the front-facing camera, earpiece, ambient light and proximity sensors. The earpiece also doubles as a secondary speaker for multimedia.
The back is shiny, with a signature concentric circle pattern under the glass. The vertical dual camera helps the ASUS ZenFone 5z look even more like the fruity flagship, but ASUS' designers had the creativity to place the flash + RGB sensor module outside the camera hump. It protrudes rather substantially from the flat glass back though, so if you are picky about scratches, you would do well to slap on a case from Day One. 2.5D curved glass is also used here for a premium feel.
The bottom of the phone is home to the 3.5mm jack, Type-C port and loudspeaker. The primary microphone is also situated here, with auxiliary ones on the left edge and top edge of the device for noise cancellation and better quality audio recording.
Here on the right side we find the power button and volume rocker. The chamfering along the edges are rather minimal this time around, which would lend well to better durability. At least cosmetically, because wide chamfered edges tend to collect scratches like nobody's business. The sandblasted parts is rougher than we usually see, but actually feels pretty good in hand.
Specifications
CPU/Chipset:
Qualcomm Snapdragon 845 (4 x Kryo 385 @ 2.8 GHz, 4 x Kryo 385 @ 1.8 GHz)
GPU:
Adreno 630
RAM:
6GB LPDDR4X
Display:
6.2″, 19:9 FHD+ (1080p) Super IPS+ display, 550 nits brightness, 100% DCI-P3 gamut, 96% NTSC gamut, 90% screen-to-body ratio
Storage:
64GB UFS 2.1 (expandable via microSD up to 2TB)
Camera:
Main Camera(s)
12MP f/1.8, Sony IMX 363 1/2.55″ sensor (1.4µm pixels) + 8MP 120° wide-angle camera
Single tone LED flash, HDR, portrait mode, AI photography, 4K@60p videos
Front Camera
8MP f/2.0, 24mm (35mm eqv.)
Beauty, HDR, portrait mode, GIF animation, filters
OS:
ZenUI 5 based on Android 8.1
Connectivity:
Wi-Fi 802.11 a/b/g/n/ac (2.4 GHz and 5 GHz)
Bluetooth 5.0
SIM:
Dual nanoSIM (second slot shared with microSD slot)
Battery:
Li-ion 3300 mAh (non-removable), ASUS BoostMaster 18W charging, AI Charging, USB Power Delivery 3.0 support
Weight:
165 g
Aside from the chipset, RAM and storage technology, there are no differences from the standard ASUS ZenFone 5. Of course, the key metrics determining the performance are the chipset, RAM and storage, so we are expecting to see a massive leap in terms of performance.
Performance
With the flagship-class hardware inside, we don't expect to see the ASUS ZenFone 5z do anything else than top our benchmark charts.
Antutu has released their update to the Ver.7 quite some time back, but we have been testing the devices behind the scenes as we didn't really have enough data on the new version. Now we can see that the ASUS ZenFone 5z tops every device, and with a respectable margin too.
The ASUS ZenFone 5z also leaves all the other devices we have tested in the dust with the powerful Adreno 630 GPU.
CPU performance is also a major upgrade, the new Cortex-A75 and Cortex-A55-based cores are definitely doing their job!
It also ranks first in PCMark, which means productivity workloads won't be an issue for the ASUS ZenFone 5z.
Despite the immense performance on tap, the ASUS ZenFone 5z performs admirably in our battery benchmark too. While synthetic battery benchmarks are one thing, real-world usage is another. Luckily the ASUS ZenFone 5z performs admirably here too, giving me just enough juice to pull through a day of navigating Malacca, shooting tonnes of photos and also just browsing Facebook while at it. Plugging in the ASUS ZenFone 5z to charge yielded 44% in 30 minutes, substantially less than the 68% ASUS claimed, but I was charging with the device on. Perhaps ASUS' testing involves the device being off.
User Experience
Well we have already established that the ASUS ZenFone 5z is a strong performant. Now let's talk about how the experience . Let's just start by saying it doesn't disappoint. The size is just right, the display is bright and vibrant. Colors look amazingly vivid and you wouldn't even notice that this is a IPS panel unless you go ahead and squint at dark areas in an image at full brightness. The panel goes super-bright for visibility under sunlight, and it can go super-dim when I wanted to scroll Facebook in bed.
I was somewhat disappointed by the lack of gestures for navigation though, as the on-screen keys takes away some screen area that could be better used to display other things.
The notch helps it look more modern, while really pushing the borders to the top. However coming from an un-notched Mi MIX 2 and ZenFone 4, the fact that I can miss notifications because there are too many icons up there for the ASUS ZenFone 5z to display does irk me. You can tap on the left to trigger a drop down showing all the notification icons, but that is just another gesture I wouldn't have to do without a notch there.
ASUS did at least try to make the experience better by having the quick controls drop down when you swipe down on the right of the notch, and notifications appear when you swipe on the left of the notch, but the main question I have for ASUS, and any other manufacturer with the notch is, why?
ZenUI 5 has more tricks up its sleeve than the notification shade trick though. It has quite a few AI chops but most of them working in the background. You get stuff like AI Boost, AI Charging, AI Ringtone and of course, AI photography. We will talk about the latter a bit later. AI Boost gives rather small gains here, probably because there really isn't that much performance that ASUS can squeeze out of the flagship chipset already.
There is about 2.5% difference in Antutu v7, but then again, we aren't even sure if you can actually push the Snapdragon 845 to its limits even without AI Boost. Even gamers would have plenty of headroom to play around with thanks to the overkill Snapdragon 845. AI charging helps keep batteries lasting a bit longer by pausing charging at night when you don't need it and only topping it off just before you wake up, while AI Ringtone intelligently adjusts the ringtone volume to suit ambient noise levels.
The hardware here is pretty impressive. We are looking at a 12MP Sony Exmor IMX363 behind a f/1.8 aperture. The Sony Exmor IMX363 sensor is huge for a smartphone, measuring 1/2.55″ for large 1.4µm pixels. A larger sensor and a wide aperture will help with realistic bokeh for close ups, instead of relying on software to do it. Of course, at typical portrait distances, you won't get much blurring, if any at all. The 120° wide-angle camera features the same f/2.2 aperture and 8MP resolution that the ASUS ZenFone 4 sported, but ASUS seem to have optimized the processing to extract more details from the second camera too.
This slideshow requires JavaScript.
Now AI photography is not unique to ASUS. Most leading brands are already touting the ability to intelligently detect what you are shooting, and optimizing the parameters to help you get the best shot. We have tested it in a few common use cases and found that it detected what it needed to quite accurately. Even in slightly challenging conditions like the dog and cat which are Google images on screen, it worked flawlessly. Except when it thinks Malacca's Klebang Beach has snow in place of sand. When it detects one of the 16 scenes it recognizes, a little icon pops up in the upper left corner to let you know what the AI has detected. It's exactly like scene recognition of the ol' days, but now it's called AI. Okay? ASUS also integrated AI Photo Learning which is pretty similar to what Google does in the Photos app, enhancing photos it thinks are interesting and then suggesting the edits to you. The difference is that after over 500 shots, it finally suggested one edit to me, while Photos would have done a lot more suggestions by now. Or maybe my shots just aren't interesting to the AI. :(
Images from the ASUS ZenFone 5z are very respectable, with the auto HDR doing its job very well. I can see that HDR shots reveal a lot more detail than the ASUS ZenFone 4 managed, which shows that ASUS has been hard at work to improve the algorithms. Shots taken with the ASUS ZenFone 5z are good, but while they are exceptional for the mid-range ASUS ZenFone 5, the exact same results are just par for the course when pitted against recent flagships. The wide angle camera opens up a lot of opportunities for a different perspective but its performance is a fair bit worse than the primary shooter, especially in lower light conditions. The portrait mode could also stand to improve, as it does excessive blurring that looks far from natural.
Conclusion
For RM1899, the ASUS ZenFone 5z is a flagship killer-killing machine. What the ASUS ZenFone 5z has going for it are the affordable price tag, top-of-the-line hardware inside, a great display, an intuitive user interface and a good camera. On the flip side of the coin, there is no water-proofing, wireless charging, and I didn't like the wasted screen space for navigation keys. The latter can be added in a software update if ASUS so desires, but the first two are never going to come to the ASUS ZenFone 5z. Then again, there are no devices in this price range that even comes close to offering what the ASUS ZenFone 5z does, so we can't say we are all that disappointed here. The ASUS ZenFone 5z blurs the line between the mid-range devices and the flagships, and did we mention it costs just RM1899? That's for the 6GB + 128GB variant, and if you plump up for the 8GB + 256GB variant, it will only set you back an extra RM400, or RM2299. Still an amazing deal, no matter how you look at it.
We would like to express our thanks to ASUS Malaysia for providing the ASUS ZenFone 5z (ZS620KL) used in this review.