Get More Stylish Gifts and Discounts With HONOR's TechChic Sale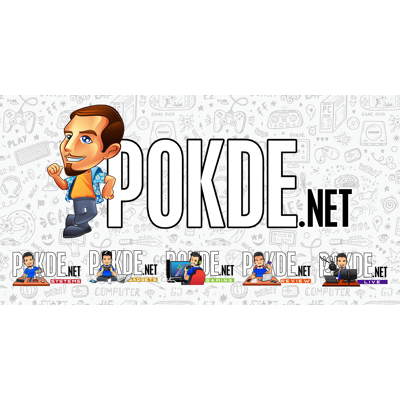 Shop with style during the HONOR TechChic Sale
HONOR is introducing a brand new sale called the TechChic Sale which will run from August 7 to August 11. The TechChic Sale offers more stylish gifts and greater discounts exclusively on HONOR's official e-commerce website.
The sale will include special limited edition HONOR MagicWatch 2 with designs by several rising stars in the world of art and graphic design including Jacky Tsai, Wang DongLing, Zhou Li, and Giovanni Ozzola. These special edition HONOR MagicWatch 2 smartwatches were first announced earlier this year and include different themed designer watch straps. Some of these thematic watch strap designs include:
Floral Horse, an innovative fusion of pop art and Chinese craftmanship by Jacky Tsai.
One Day, an experiment with light and photography.
Ficus, an exploration of space and light by Giovanni Ozzala; Peach Garden, combining dynamic lines and brush strokes by Zhou Li.
Autumn Moon, a re-interpretation of historical calligraphy by Wang DongLing.
In addition to the limited edition watch strap designs, these special HONOR MagicWatch 2 smartwatches will come with a number of pre-installed themes to change the look and feel of your watch face. There will be an option to use your own photos as the watch face.
HONOR will also hold flash sales for various HONOR products including smartphones and wearables daily beginning from 12PM to 9PM. Here are some of the products that will be available to purchase during the flash sale:
Date
Model
SRP
Flash Deal
Freebies
7 August
HONOR MagicWatch 2 42mm
(Charcoal Black)
RM599
To be revealed daily at 12PM
42 mm Floral Horse
Strap
8 August
HONOR MagicWatch 2 46mm
(Flax Brown)
RM749
46 mm One Day
Strap
9 August
HONOR MagicWatch 2 46mm
(Charcoal Black)
RM699
46 mm Autumn
Moon Strap
10 August
HONOR MagicWatch 2 42mm
(Sakura Gold)
RM799
42 mm Peach
Garden Strap
11 August
HONOR MagicWatch 2 46mm
(Charcoal Black)
RM699
46 mm Ficus Strap
Other products offered during the flash sale include
HONOR MagicBook 14 8GB RAM+256GB, includes free Artist edition laptop sleeve, HONOR Band 5i, HONOR Backpack and HONOR Bluetooth Mouse.
HONOR MagicBook 14 16 GB RAM+512GB, includes free HONOR Backpack, HONOR Bluetooth Mouse and HONOR Watch Magic.
HONOR 9X, includes free HONOR Band 5i.
HONOR Magic Earbuds, includes free HONOR Scale 2
There will be other activities happening during the TechChic Sale which include Daily Check-In, Spin & Win, as well as Subscribe & Win activities.
Daily Check-In
Registered Hihonor users can check-in daily to earn vouchers worth up to RM100! For first check-ins, users will automatically receive an RM100 Voucher for HONOR 9X and 8X MAX, an RM80 Voucher for HONOR MagicWatch 2 46mm (Charcoal black), and HONOR 9X Pro as well as an RM70 Voucher for an HONOR Powerbank. Here's how to do it:
Check-in through HiHonor every day to earn points (1 Day = 5 Points).
Use earned points to claim your voucher at the required stage.
– Check-in any 3 days to claim RM 30 off
– Check-in any 5 days to claim RM 50 off
– Check-in any 10 days to claim RM 100 off
Apply your voucher on HONOR product purchases for instant discount.
Spin & Win
Registered Hihonor customers can win an HONOR Mini Speaker, HONOR Fashion Backpack, free shipping vouchers as well as vouchers worth RM 100, RM 50 and RM 30 when they participate in the spin and win activity. Each customer will be limited to three spins only per day.
Subscribe & Win
Every customer subscribed to Hihonor will be entitled to vouchers worth RM200 for HONOR Watch Magic and RM50 for HONOR 20 and HONOR 20 Pro as well as a free shipping voucher (excluding flash sale deals) which is valid until 17 August 2020.
To learn more about HONOR's TechChic Sale and its full range of product deals, do head over to their official e-commerce website or visit the official HONOR Facebook page for updates.
Pokdepinion: All these sales yet the HONOR MagicWatch 2 still eludes me. Could this be the time I finally claim it as my own?