Pokde Picks: Top 5 Games to Look Out for in January 2018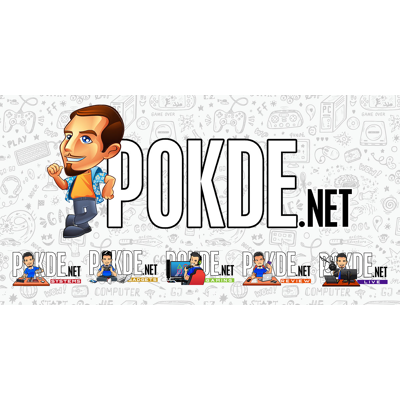 It's the start of a brand new year, which means a whole lot of new games to look forward to as well. Not sure what to get excited about? Here's our picks for the top 5 games to look out for in January 2018.
Top 5 Games to Look Out for in January 2018
Digimon Story: Cyber Sleuth – Hacker's Memory
The sequel to the original Digimon Story: Cyber Sleuth game from 2015, Hacker's Memory is a turn-based role-playing game (RPG) set in both fictional real world Japan and the digital world. Players follow the story of Keisuke Amazawa, whose identity has been stolen due to a hack on his EDEN account. He is then being accused of crimes that he didn't commit.
In order to save himself and discover who's using his identity, he joins a hacker group known as "Hudie" and dives into the depths of the digital world. Along the way, he befriends some digital monsters, otherwise known as "Digimons" and a number of new and familiar characters from the Cyber Sleuth series.
Fun fact, the game was announced on March 2017 and the reason why development of the game is fast is because most of the assets have been reused from the original Cyber Sleuth game. This game's storyline is meant to provide players with another perspective on the hacking issues in EDEN that were present in the previous game.
Digimon Story: Cyber Sleuth – Hacker's Memory will be coming exclusively to the PlayStation 4 on January 19th 2018.
Lost Sphear
The spiritual successor to the popular indie game 'I am Setsuna', Lost Sphear is an indie RPG developed by Tokyo RPG Factory. The game follows the story of a young adventurer named Kanata, along with his friends Lumina and Locke, as the group sets on an adventure to eliminate a dangerous phenomenon known as the "White Fog" that threatens to destroy their hometown of Eru.
Just like I am Setsuna, Lost Sphear builds upon emulating old school RPG mechanics such as the ones found on Chrono Trigger. As such, the game utilizes a modified version of the classic Active Time Battle system found in those games, and has a heavy emphasis on storyline.
Fun fact, Lost Sphear was developed shortly after the release of I am Setsuna due to how successful the game was in terms of ratings and sales. This is one of the few games made by Tokyo RPG Factory, one of the many indie developers under the Square Enix banner.
Lost Sphear will be coming to the PlayStation 4, Nintendo Switch and PC on January 23rd 2018.
Monster Hunter World
The 5th mainline entry in the Monster Hunter series, Monster Hunter World is an open world action RPG with an emphasis on online multiplayer. Played from a 3rd person perspective, players take control of a Hunter which is tasked to hunt large monsters by the Research Commission. Unlike other RPGs, your Hunter's attributes are determined by the equipment being used.
Capcom has made a huge emphasis on online multiplayer, with the game capable of being played with up to 4 players in co-op mode. Furthermore, you do not have to worry about region differences as players will be allowed to join other players in any parts of the world as long as they are playing on the same platform.
Fun fact, the Monster Hunter series is mainly on handheld platforms. As the series is now more than a decade old, Capcom wanted to re-evaluate where they want to take the series. With the hardware capabilities of modern consoles, Co-director Yuya Tokuda realized that they can materialize a bigger, more unique vision compared to its usual handheld games.
Monster Hunter World will be coming to the PlayStation 4 and Xbox One on January 26th 2018.
Dissidia Final Fantasy NT
The fighting game spin-off of the Final Fantasy series finally makes its console debut as Dissidia Final Fantasy NT is about to hit store shelves. The game is set long after the events of the previous Dissidia games from the PlayStation Portable, with Materia, the Goddess of Protection, and Spiritus, the God of Destruction, summon the Warriors of Cosmos and Chaos for war.
Unlike previous Dissidia games, Dissidia Final Fantasy NT utilizes a 3-on-3 combat system with RPG elements such as gaining experience, leveling up, and collecting items to power up your party. You will see characters, mostly the main protagonist and antagonist, of every single Final Fantasy game that has been released until today.
Fun fact, Dissidia Final Fantasy NT was first released exclusively for arcades in Japan. This happened before the release of Final Fantasy XV and as such, the character roster was limited. Game Director Takeo Kujiraoka hinted at adding more characters in the future, as they have plans on turning this game into an eSport on its own, with proper tournaments and leagues running across the globe.
Dissidia Final Fantasy NT will be coming exclusively to the PlayStation 4 on January 30th 2018.
Gintama Rumble
Gintama Rumble is a hack and slash action game based on the popular Japanese anime series, Gintama. Unlike other adaptations, Gintama Rumble allows you to relive the major arcs that you've seen in the anime, from the popular Benizakura arc all the way to the heart-shattering Farewell Shinsengumi arc, from the eyes of the characters themselves.
The game plays more like Dynasty Warriors, where each character will have their own set of moves, a horde of enemies that they have to fight, and of course the obligatory boss battles. Although the exact number has not been revealed, it is expected to include every major character up until the Farewell Shinsengumi arc.
Fun fact, the Gintama anime series dedicated the first half of episode 340 to indirectly promote the upcoming release of Gintama Rumble. However, due to the developers wanting to keep most of the details a secret, the anime ended up doing a parody of popular game series, most notable Bandai Namco's Tales RPG series since the game is under the same publisher.
Gintama Rumble will be coming to the PlayStation 4 and PS Vita on January 18th 2018.
And that's our top 5 picks for games to look out for in January 2018. You definitely have better choices this month compared to December, which makes it a great way to start a whole new year for gaming. Be sure to join us again here at Pokde.net when we announced February's picks!