HUAWEI Mate Xs uses two layers of optical polyimide for its display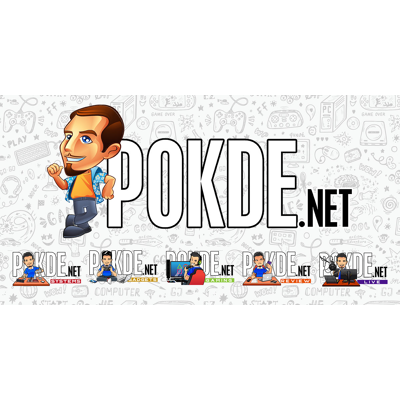 The HUAWEI Mate Xs has just been announced, and while it doesn't look that different from the first HUAWEI Mate X, there are a number of upgrades under the hood that makes it different enough from the original.
For starters, it now packs a Kirin 990 5G which takes performance up a big notch. The Kirin 990 5G needs no further explaining, it's a huge step forward for HUAWEI's foldable ambitions and makes it much more relevant as a 2020 release. It is paired with up to 8GB RAM and 512GB storage with a two-part 4500 mAh battery with support for 55W charging to keep things running. HUAWEI integrated a Flying Fish Fin Cooling system to cool the HUAWEI Mate Xs's components, spreading the heat across the two halves with flexible graphene.
But of course, what makes the HUAWEI Mate Xs even worth considering is its foldable ability. For this year's release, HUAWEI apparently improved the hinge over last year's model. The HUAWEI Mate Xs still touts what HUAWEI calls their Falcon Wing hinge that packs more than 100 interlocking parts, but it is now improved with zirconium-based liquid metal for better durability. HUAWEI claims the material is stronger than titanium alloy.
From my short experience with the HUAWEI Mate Xs, it does seem to have a sturdier hinge than the HUAWEI Mate X I had the opportunity to try back then, but without comparing them side by side, it's hard to tell. In fact, it might have been a bit too sturdy as it does offer a decent amount of resistance before folding out flat. The display also seems to not crease as badly as the first HUAWEI Mate X when opened flat, which is nice to see.
The next thing HUAWEI improved was the screen covering. Rather than opt for glass, HUAWEI used a double-layer optical polyimide glued together with an optically clear adhesive in the construction of the flexible OLED display. HUAWEI claims that the polyimide layers is more costly than gold, which is probably part of the reason why the HUAWEI Mate Xs is so costly. I did try pressing down hard with a fingertip and it seemed none the worse for wear after my little experiment, which does seem pretty interesting, to say the least. The experience of having the display panel right at your fingertips is indeed quite surreal too.
The rest of the HUAWEI Mate Xs is similar to the original HUAWEI Mate X, and here are the specifications:
HUAWEI Mate Xs Specs
Kirin 990, octa-core @ up to 2.86 GHz, 7nm+ EUV
8GB RAM
512GB storage
8″ foldable OLED display, 6.6″ "front" display, 6.38″ "rear" display
40MP f/1.8 + 16MP f/2.2 ultra-wide + 8MP f/2.4 telephoto + 3D ToF camera
4500 mAh battery, 55W charging
EMUI 10 based on Android 10
2499 EUR (~RM11 472)
The HUAWEI Mate Xs is expected to be available globally starting next month.
Pokdepinion: Now… Are multiple HUAWEI Mate Xs, HUAWEI Mate Xses?