HUAWEI Smart Life Packages now offered from just RM8.97/day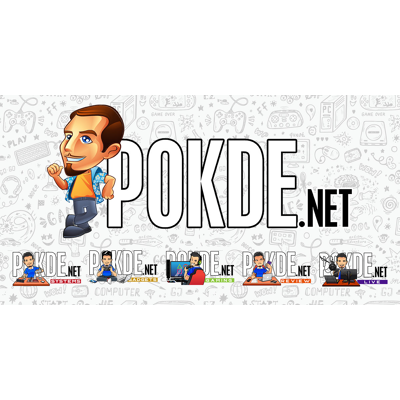 HUAWEI offers a well-integrated suite of hardware solutions with the HUAWEI Smart Life products. Designed to improve your life at work and at play, HUAWEI has a solution for you. But today let's take a closer look at how HUAWEI can improve your productivity with their Smart Life offerings.
As you guys may already know, you can work seamless on the HUAWEI MateBook 13 and HUAWEI Mate 30 series with HUAWEI Multi Screen Collaboration and One Tap Transfer. With that said, those aren't their only tricks, with both the HUAWEI MateBook 13 and HUAWEI Mate 30 series being great devices, individually.
The HUAWEI Mate 30 Pro packs the world's first 27W wireless charging, so your Mate 30 will always be ready to go when you are. There's also a plethora of AI features, including AI Auto Rotate, AI Smart Gestures and AI Private View. Last but not least, there's also a dedicated 40MP Cine Camera, which is the highest resolution ultra-wide angle camera in smartphone yet.
Moving on, the HUAWEI MateBook 13 is no less impressive. HUAWEI crammed in the latest 8th Gen Intel Core processors into a chassis that's less than 15mm thick and weighs just 1.28 kg for great performance you can carry anywhere, anytime.
Now to own both of them might be quite a costly endeavor. In total, the HUAWEI Mate 30 Pro and MateBook 13 will set you back at least RM7898. But there's an easier way to own everything in the HUAWEI Smart Life combos.
HUAWEI are now offering installment plans for their latest HUAWEI Smart Life offerings. You can opt for a 6-month installment period for purchases of RM500 to RM999, while 12-month installment periods are offered for purchases above RM999. HUAWEI served up six suggested packages, as follows:
Products
Total
6-month installment period
12-month installment period
Flagship combo
Mate 30 Pro
Watch GT2 (46mm)
MateBook 13 i7
Q2 Pro
Gentle Monster
Free Buds 3

RM11 874

RM1979/month
RM64.89/day
RM989.5/month
RM32.53/day
Students Combo
Nova 5T
Watch GT2 (46mm)
Matebook 13 i5
Free Buds 3

RM7076

RM1179.33/month
RM38.67/day
RM589.67/month
RM19.39/day
Fitness Combo
Body Scale (1st Gen)
Watch GT2
Nova 5T
Free Buds 3

RM3273

RM545.50/month
RM17.89/day
RM272.75/month
RM8.97/day
Business Combo
Mate 30 Pro
Watch GT2
MateBook 13 i5
Free Buds 3

RM9376

RM1562.67/month
RM51.23/day
RM781.33/month
RM25.69/day
Travel Combo
Mate 30 Pro
M6 Pro
Gentle Monster
Free Buds 3

RM8076

RM1346/month
RM44.13/day
RM673/month
RM22.13/day
Gaming Combo
Mate 30 Pro
Q2 Pro
MateBook 13 i7
Free Buds 3

RM9476

RM1579.33/month
RM51.78/day
RM789.67/month
RM25.96/day
If you would want to mix and match, you are are free to customize your HUAWEI Smart Life package as you see fit too.
Offered with the option for daily or monthly payment schemes, HUAWEI has partnered up with a total of eight banks to provide 0% interest plans. The banks are AmBank, CIMB, Hong Leong Bank, HSBC, Maybank, OCBC and Public Bank.
Head over to HUAWEI Together 2020's landing page, or just go to any HUAWEI Experience Store to get yourself a HUAWEI Smart Life package perfectly tailored for your lifestyle.
Pokdepinion: I generally don't like being tied down with commitments but I can see how this will be helpful for some to own their dream gadgets.