Olike Malaysia Launches New Sport-centric Smartwatches – Say hello to the "Hey 3S" and "XH3"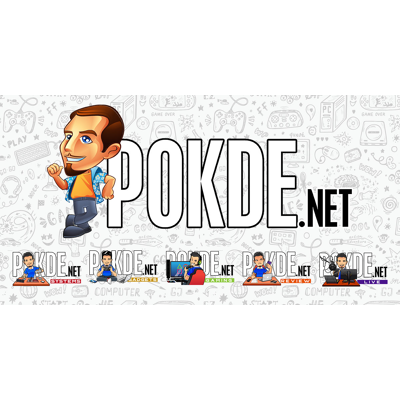 Begin with Heart
Olike Malaysia has partnered with WeLoop, a brand best known for their work in wearable technology to bring their newest fitness focused smartwatches to our shores, the Hey 3S and the XH3. You might be wondering, what's Olike? Who are they? Olike Malaysia is the official accessories partner of OPPO Malaysia with accessories like phone cases, audio devices, power banks and chargers.
Marketed with the tagline "Begin with Heart", both the Olike Hey 3S and XH3 aim to appeal to the more outgoing consumers and fitness nuts as it is primarily built with all sorts of fitness related features. Some of these features include a heart rate monitor, an activity tracker that calculates and stores your fitness stats like running distances and steps taken as well as an auto sleep tracker which helps monitor your sleep duration, pattern and duration.
The Olike Hey 3S and XH3 smartwatches have a tonne of other features worth noting, apart from the aforementioned heart rate monitor and fitness tracker, both smartwatches have similar squarish designs (which is very reminiscent of a certain, more popular smartwatch), both are 5 ATM water resistant, which means you can take the smartwatches underwater up to 50 metres deep, and they both have long lasting batteries with the Hey 3S lasting an average of 30 days of standard usage with a single charge while the XH3 lasts a litlle longer with 40 days of average use.
Fitness focused features aside, the Olike Hey 3S and XH3 have a few other features you would expect from a smartwatch such as customisable watch faces, caller ID, smart notifications (for messages, calls and media alerts), schedule reminders and an Anti Lost Alert which buzzes you when your phone is out of Bluetooth range. Both of these smartwatches are compatible with both Android and iOS devices. While both smartwatches are similar in terms of specs and features, only the Hey 3S has a built-in GPS for real-time location tracking.
The Olike Hey 3S and XH3 retail at a very reasonable price with the smartwatches coming in at RM499 and RM399 respectively. The Hey 3S is available in Dynamic Black colour while the straps comes in two different colour variants, Dynamic Red and Youth Green. The XH3 comes in both red and black colour. Both these smartwatches are available from 31st August onward and can be purchased from any OPPO Concept Stores. 
For more information on these and other Olike Malaysia products, please visit there website here. You can also check out our review of the Olike Hey 3S and read what we think of the device.
Pokdepinion: I think these are definitely worth checking out not just because of the devices' hella affordable price tag. Even if you're not a fitness or gym junkie, both these devices are definitely attractive options for anyone who's looking for a daily smartwatch and are not looking to break the bank getting one.