Review
Apple AirPods Pro 2 with USB-C Review – iPhone's Gold Standard for Audio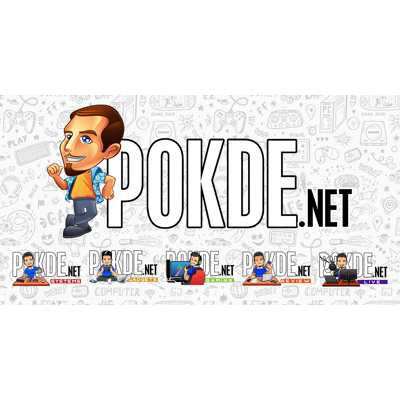 Positives
+ Class-leading noise canceling / adaptive sound performance
+ Conversation Awareness works far better than expected
+ Decent microphone quality
+ Excellent audio quality
+ USB-C
+ Can be charged magnetically using Apple Watch charger
+ IP54
+ Comfortable fit, complete with a test to ensure a good fit
+ Intuitive, seamless, and unmatched convenience with iPhone
Negatives
- A lot of missing features if you're not an iPhone user
- Practically-speaking, it's still the same AirPods Pro 2
- Pricey
Unboxing the AirPods Pro 2 with USB-C
Starting off our AirPods Pro 2 with USB-C review with the unboxing, the packaging is your standard Apple affair as it's a small white box with minimalist elements. After all, you only get a picture of the AirPods and the words "AirPods Pro" on the side and nothing more. Inside the box, you can find the following items:
Documentation
Silicone ear tips (four sizes: XS, S, M, L)
USB‑C Charge Cable
MagSafe Charging Case (USB‑C) with speaker and lanyard loop
The AirPods Pro 2 itself
Specifications
Drivers
Custom high-excursion Apple driver
Custom high dynamic range amplifier
Microphone
Dual beamforming microphones
Inward-facing microphone
Frequency Response
20Hz – 20,000Hz (44.1kHz Sampling)
Headphone Type
In-ear (semi in-ear without ear tips)
Connector
Wired
USB-C
Wireless
Bluetooth 5.3
MagSafe
Chip
Apple H2 headphone chip
Apple U1 chip in MagSafe Charging Case (USB-C)
Noise-cancelling
Yes, Active Noise Cancellation (ANC)
Battery
Earphones
49.7mAh
Charging Case
523mAh
Dimensions
Earphones
30.9 x 21.8 x 24 mm, 5.3g x 2
Charging Case
45.2 x 60.6 x 21.7mm, 50.8g
Colour
White
Ingress Protection
IP54
Microphone
For those of you who are wondering how the microphones on the AirPods Pro 2 with USB-C sound like, this should give you a clear idea. It still has that phone call-esque quality but it is at least a little clearer than your average direct-to-phone call quality. Your volume can fluctuate a bit depending on how noisy your environment is but it's certainly more than usable if you're not expecting pristine, studio-quality audio.
The Good
There are a good number of reasons to consider the Apple AirPods Pro 2 with USB-C. For starters, it's very comfortable to wear. Apple includes four different ear tip sizes which can easily accommodate a wide variety of people. Furthermore, you can use the Ear Tip Fit Test to ensure a proper fit, and it's important as it will affect your listening experience, especially with Adaptive EQ. While you can use it without ear tips, I will save that for a future article as the ear tips are needed for the best listening experience possible.
Its active noise canceling feature works amazingly well. It's not just a matter of what degree it manages to cancel noise but how well it manages to quiet down sounds while allowing other sounds to still go through. When you activate Adaptive Audio, especially in tandem with Conversation Awareness, you can walk down the street, enjoying your music while still being aware of vital environmental sounds.
Disruptive sounds like a nearby construction work dies down but the sound of the ambulance siren is still hear clearly, albeit softer. If you initiate a conversation, it seamlessly switches to Adaptive Transparency, automatically amplifying voices for more natural interactions so you don't have to take it off. The Apple H2 chip made it possible to analyze real-time environmental audio and leverage algorithms and AI to fine-tune the audio mix. With words alone, it sounds like it could easily be a potential disaster but Apple has somehow made magic with it as it works extremely well, and you definitely have to experience it for yourself to fully grasp the idea.
Audio quality is certainly impressive, as long as you're not expecting it to be audiophile-grade quality. It does a good job balancing the lows, mids, and highs, though I do notice the lows being a little heavier compared to the 1st Gen. So far in all the songs I've listened to, distortion is minimal at max volume but since most people won't go that high, then that's nothing to worry about. It uses Adaptive EQ which will take how it fits in your ears into account. Furthermore, the lows and mids can vary from time to time as the inward-facing microphone will adjust it based on what you hear around you.
For the best listening experience, Apple Music works better than Spotify and YouTube Music.
The most obvious change this iteration brings is the replacement of the Lightning port with USB-C. It's also good timing considering the new iPhone 15 series have all moved on to USB-C. This makes it more convenient to use as people are more likely to have USB-C over Lightning, which means it's easier to charge it. For me personally as I'm using the Apple Watch Series 8, I use the Apple Watch charger as it's magnetic. Sure, you can use any Qi wireless charger but MagSafe eliminates that need to find that sweet spot.
For those of you might be confused, the Apple AirPods Pro 2 with USB-C does come with improved durability as it's now IP54-certified as opposed to its most recent counterpart being only IPX4-certified. While its water resistance rating remains the same as it's protected against water splashes in any direction, it's now protected against a good amount of dust so there won't be worries about that affecting its operations. Just keep in mind that it is not dust-proof by any means.
Lastly, and this is why I would personally go for this over audiophile-grade earbuds, is the convenience that it brings. It works so seamlessly with the iPhone that, after the initial setup, you should be able to use it as soon as you pop open the case without the need to fiddle around or manually reconnect. This, together with the aforementioned Conversation Awareness, Adaptive Sound, Spatial Audio, and many more features ensure that you get the best experience possible out of it in the most convenient, intuitive way possible.
While this shouldn't be a surprise, the best iPhone to use this with is the iPhone 15 Pro Max. Check out our review of it by clicking right here.
The Bad
Of course, the AirPods Pro 2 with USB-C has its fair share of drawbacks, but there's very few of it. Coming off our last point that it works well with iPhones, it won't work well with devices outside of Apple's ecosystem. Yes, you can still use it as I've used it with my PC via Bluetooth but you'll be missing out on so many features and that seamless factor, there's no point buying this if you're not at least using an iPhone. iPad works too, but it's more versatile if you're on iPhone.
While it does bring some improvements here and there, it doesn't bring enough to the table to warrant an upgrade from the Lightning version. This means battery life is the same, audio quality is barely different, the size and weight are the same, so it's not a succeeding model by any means. Of course, the product name itself should have made it obvious but in case it wasn't, now you know for sure. Of course, it's still good, but I'm bringing this up to set a more realistic expectation from it.
Lastly, and this shouldn't be a surprise, is that it's certainly not cheap. Retailing for RM1,099, you do have plenty of other options for TWS earbuds at this price range. Many will be quick to point at Sony's latest flagship TWS earbuds but keep in mind, that costs RM200 more than this AirPods Pro. If you're already well within the Apple ecosystem, even if it's just an iPhone, getting this over the others is a no-brainer unless your specific goal is to have audiophile-grade quality and you don't mind paying more for that.
AirPods Pro 2 with USB-C Verdict
The Apple AirPods Pro 2 with USB-C is an excellent pair of TWS earbuds that focuses more on convenience rather than audio quality without sacrificing the latter. To me, this is now the gold standard of good quality earbuds, and people should not looking for anything lower unless it's out of your budget or you're not using an iPhone. At the end of our AirPods Pro 2 with USB-C review, I award this audio gear with our coveted Gold Pokdeward.
Big thanks to Superdaddy for sponsoring me my first ever AirPods.