Review
ROG Strix SCAR II GL504GS Review — does this one hit the bullseye?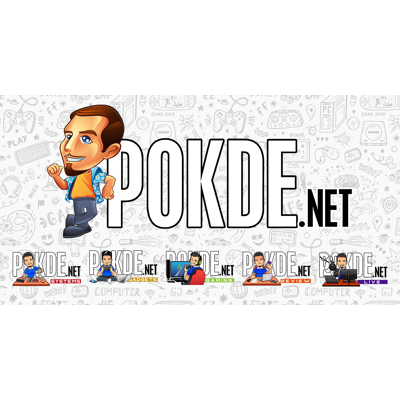 Positives
+ Aggressive outlook is further amped up with external RGB elements
+ Slim bezels makes for a more compact gaming system
+ 144 Hz display is a joy to use
+ Keyboard is comfortable to use
+ Heat is not transmitted to the palm rest or keyboard areas
+ Audio system is loud!
Negatives
- No D-Door
- Poor control of thermals
- Battery life takes a hit without NVIDIA Optimus
- No per-key RGB on the keyboard
- Fans are very loud and yet fails to cool the toasty internals
Introduction
We were given the opportunity to play around with the ROG Strix SCAR GL503VS that truly impressed us with the horsepower we can now pack into a laptop form factor. Fast forward a few months, and here we have the successor of the ROG Strix SCAR, the ROG Strix SCAR II. The new 8th Gen Intel Core i7 CPU should make things more interesting. As this is the SCAR variant, we are looking at a FPS-oriented gaming system here. Does it live up to its predecessor's legacy in our hearts?
Unboxing
The ROG Strix SCAR II GL504GS comes in a package that that is pretty standard for ROG gaming laptops. Interestingly the massive power brick comes with a ROG logo, something which is pretty much absent from every other gaming laptop I have come across. That would really help if you have multiple chargers and want to know which one to take when you are packing the ROG Strix SCAR II GL504GS for a trip. Aside from that, you also get some stickers, a little keychain of sorts and some basic documentation no one bothers about.
Appearance
We are glad that they maintained the brushed metal finish on the lid, but this time, ASUS took it even further. Instead of just one finish, it features two finishes on the lid itself. The upper right features a hair-line brush finish, while the lower left is finished in anodized mystic black. ASUS calls this the SLASH dual surface treatment, and is supposed to represent the uncompromising statement about "winning" and "aesthetics". Whatever it means, it looks damn good.
Unfortunately the plastic lower half is still carried over from the previous generation ROG Strix GL503. For those who want more aluminium, they will have to pony up some extra cash for the ROG Zephyrus or ROG Zephyrus M. On the bright side, there's a good selection of I/O ports here on the left.
The additional cooling vent here took up some extra space that used to belong to a USB Type-A port here over on the left. So we are left with a USB 3.1 (10 Gbps) port and a SD card reader on this side.
Those who appreciate RGBae lighting effects would dig the light strip ASUS has added to the ROG Strix SCAR II GL504GS. The colors here aren't the most vibrant we have seen, and ASUS hasn't worked with game developers to allow users to use it functionally i.e. a  health status indicator in games, so its purely for show, at least for now.
The bottom of the ROG Strix SCAR II GL504GS features the diagonal SLASH motif heavily, with even the product label placed diagonally. The convenient D-Door is not carried over this time, so no easy access to your RAM and storage.
The ROG Strix GL504 laptops feature the latest 3-way slim-bezel displays, which finally gave me the answer to my question: "why don't we have slim bezels on laptops when we have phones with nearly no bezels now?" Unfortunately there is no way to add a notch on a laptop, so ASUS moved the camera to the thicker lower bezel.
The full-sized keyboard is RGB-illuminated and thankfully the trackpad is position ergonomically this time. There are some camo patterns here to amp up on the FPS-oriented aesthetics too.
Specifications
CPU
Intel Core i7-8750H @ 2.2 GHz (up to 4.1 GHz Turbo Boost)
RAM
16GB (1 x 16GB SODIMM) 2666 MHz DDR4
GPU
NVIDIA GeForce GTX 1070 8GB GDDR5
Storage
256GB M.2 PCIe 3.0 x4 NVMe SSD
1TB 5400RPM FireCuda SSHD
Software
Microsoft Windows 10 Home
ROG Gaming Center 2.5
ROG Aura Core 2.5
ROG Sonic Radar III
ROG Sonic Studio III
ROG GameFirst V
Connectivity
Gigabit Ethernet
Quad-antenna 802.11ac 2×2 Wave 2 WLAN
Bluetooth 5.0
2 x USB 3.0
1 x USB Type-C (USB 3.1 Gen2)
1 x USB Type-A 3.1 (Gen 2)
SD card reader
Display
15.6″ FHD (1920 x 1080) IPS, 144 Hz, 3ms GtG response time, anti-glare display
1 x HDMI 2.0 (4K@60p)
1 x mini Display Port 1.2
Audio
2 x 3.5W speakers with Smart AMP technology
1 x 3.5mm combo jack
Power
180W power adapter
Dimensions
361 x 262 x 26.1 mm
Weight
2.4 kg
Performance
The main upgrade over the previous generation is the new 8th Gen Coffee Lake CPU and 2666 MHz DDR4 RAM. The rest of the hardware is largely similar, with NVIDIA yet to release a new generation of GPUs for lack of competition. With more cores and a higher maximum boost, we are looking at a serious number cruncher here. Add on the additional fin array that pushes air out through the side, we are looking at not only increased burst performance, but probably better sustained horsepower too. Let's put it to the test, shall we?
The Toshiba M.2 PCIe 3.0 x4 NVMe SSD offers fast storage, with the Seagate FireCuda SSHD offers the space you need for more games. Our unit's Toshiba storage is definitely slower than the Samsung NVMe SSD ASUS used in our sample of the ROG Strix SCAR GL503VS, but it is still plenty fast.
CPU performance definitely took a leap forward with two more cores under the hood now. Single core performance didn't really improve much, but the gains in multi-core performance is very substantial. We ran all the benchmarks with the fans in Overboost mode for maximum cooling performance from the new 12V fans ASUS is using in their ROG gaming laptops.
We see the ROG Strix SCAR II GL504GS score just a bit worse than its predecessor, but that can be attributed to variance between runs.
As a FPS-oriented gaming laptop, it would be ridiculous if it didn't give a respectable frame rate here. 163 fps is definitely a good number, but the the thermals aren't so hot, figuratively speaking. They are a bit too high for comfort, but we didn't detect any slowdowns here in CS:GO. I also noticed that I am doing better now in CS:GO than I do on my own desktop, probably due to the more responsive display.
130 fps is really good, but once again, the temperatures are very worrying.
We get 79 fps maxed out, but to take advantage of the 144 Hz, you can definitely drop the graphic settings a tad to hit a higher frame rate. The temperatures recorded in PUBG are just as high, but we didn't encounter any ill effects from the insanely high temperatures. There was no sign of throttling like stutter or sudden dips in frame rate though.
We get a great showing in Rainbow Six Siege too, but the CPU and GPU are a bit too hot for comfort.
For those of you who aren't into FPS, the ROG Strix SCAR II GL504GS can deliver a great MOBA experience too. However the ROG Strix SCAR II GL504GS isn't even trying here, as apparent by the rather low temperatures as compared to the other games.
Far Cry 5 pushes temperatures even further, casting doubt upon the new cooling system's capability to handle the increased heat from the i7 8750H and its extra cores. Although the temperatures the hardware hit are really unappealing, the ROG Strix SCAR II GL504GS did not throttle and delivered great performance across the board. We would surely prefer lower temps for better longevity of all involved hardware here though.
Battery life is going to be a sore point, with 21% chewed out of the battery by simply watching some YouTube videos over WiFi with Microsoft Edge for half an hour. If you are planning on bringing this baby out, you will want to bring the charger.
User Experience
The slim bezels are definitely refreshing coming from other laptops. It does improve the portability by a bit, but don't expect ultrabook-levels of mobility with this. It is still a gaming laptop first, and it is far from light at 2.4kg.
The screen isn't the brightest I have seen, but it is definitely as smooth as I would expect from a 144 Hz panel. In fact I wasn't noticing the missing G-SYNC at all when I was playing Overwatch which the ROG Strix SCAR II GL504GS handles with aplomb. Our unit actually came with rather serious backlight bleeding in all four corners, but we were informed that our unit is not a retail unit and the outgoing ROG Strix SCAR II GL504GSs may not have this issue.
This slideshow requires JavaScript.
ASUS has included a whole suite of tools to make your gaming experience better on the ROG Strix SCAR II GL504GS. I really dig the ROG Gaming Center which looks like a whole command center. It doesn't actually do much, but it looks good. The controversial Sonic Radar is also here.
The highlighted WASD cluster is designed to make it easier for gamers to identify where to put their hands, but if a gamer can't find the WASD cluster by touch, I have bad news for them. The keys feature a subtle scoop for a better typing experience, and just enough travel to be comfortable to type on. The RGB illumination, which is controlled by ASUS' AURA CORE software, could stand to be better as it just isn't bright enough to impress me, nor does the 4-zone lighting blow my mind. It's 2018 guys, we need per-key RGB backlighting. The touchpad is surprisingly usable on a gaming laptop too.
One thing to note is that despite the high temperatures recorded when we were gaming, the ROG Strix SCAR II GL504GS's palm rests and keyboard doesn't really heat up, so you can game comfortably over long periods. The new HyperCool Pro 12V fans going at full tilt sounds rather irritating and you would stand to perform better in games if you put on headphones. Trust me, I have never been annoyed by fan noise, but the ROG Strix SCAR II GL504GS definitely did it for me.
Conclusion
The Core i7 8750H and GeForce GTX 1070 are not easy to cool, and it seems that the ROG Strix SCAR II GL504GS just can't keep up, despite having an extra vent on the side to push out more heat. I even tried putting a laptop cooler under the laptop, and it only managed to shave 2°C off. For RM8499, ASUS might be asking too much for too little here. The ASUS Zephyrus M (GM501GS) is thinner, uses more aluminium in its construction and also a G-SYNC display, all for just RM270 more… Unless you really want the extra portability with the slimmer bezels, the ROG Strix SCAR II GL504GS is quite far off the mark with the loud fans that are just unable to tame the heat properly. Or, if you still want the slim bezels of the ROG Strix SCAR II GL504, consider the GL504GM with the GeForce GTX 1060, which will surely be easier to cool than the GeForce GTX 1070.
Please check out the ROG Strix SCAR II GL504GS on Lazada via the following link to support us!