Review
Samsung Galaxy M20 Review — Contender For The Mid-range Market?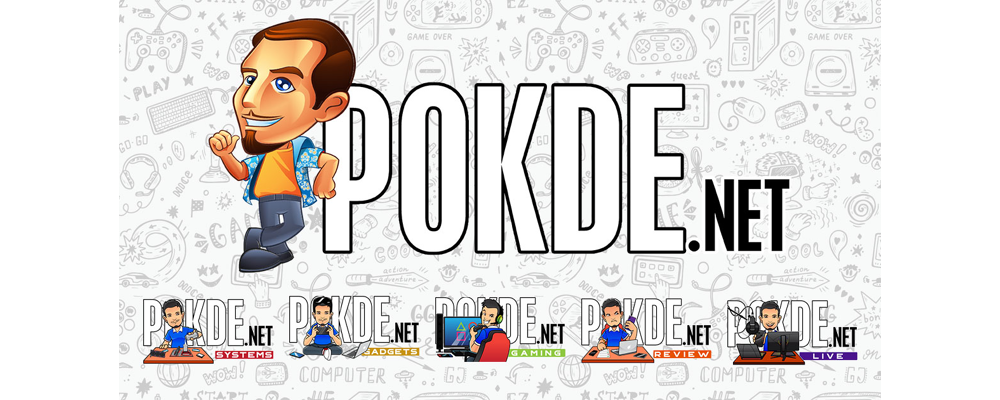 Overview
An affordable mid-range device from Samsung that packs a big 5000mAh battery under the hood. Finally a value for money smartphone in the mid-tier bracket from Samsung?
Positives
+ Lasting battery life
+ Dolby Atmos mode available
+ Decent display
+ Type-C port is available!
+ 3.5mm port also included
+ Affordable price
Negatives
- Below par cameras
- No support for 5GHz Wifi
- Comes with a rather dull rear design
- Sluggish performance
Introduction
We're taking a look at the recently released Samsung Galaxy M20, where it presents itself as a mid-range device in the smartphone market. In that segment of the smartphone market, the brand hasn't been doing too well compared to other smartphone companies, mainly due to their previous mid-range prices. It seems that they've turned everything around with the Galaxy M20, with it being priced at RM799. Is it worth your money? That's what we're about to find out.
Appearance
Starting off with the front, the Samsung Galaxy M20 comes with an Infinity-V notch at the top, which gives the device a bigger screen-to-body ratio. There's a slight chin at the bottom, but nothing to be displeased about.
There's the usual volume rockers and power button located on the right hand side of the phone. Keeping it on one side does make it handy so you can remember that the buttons are only on one side.
Over to the left, there's only the SIM / microSD card tray on hand. This is the side you're gonna be paying attention to in the least amount.
There's two thing that I like what the Korean giant is offering with this device. There's a 3.5mm audio jack available AND a Type-C port for a mid-range device, which I've got to hand it to them for sporting it on the Samsung Galaxy M20. Aside from that, there's the microphone and speaker for the phone. As for the top of the device, there's only a secondary microphone hole.
We got our hands on the Charcoal Black version of the Samsung Galaxy M20. The cover comes with a glossy finish and it is made out of plastic. Now people might have split opinions on the material as plastic covers would usually be easier to get scratch marks on them. There's a dual camera setup at the back, where an LED flash sits just underneath it. As usual, the Samsung logo is situated just below the phone's fingerprint sensor.
Specifications
CPU/Chipset:
Exynos 7904 Octa (2 x Cortex-A73 @ 1.8 GHz, 6 x Cortex-A53 @ 1.6 GHz), 14nm FinFET
GPU:
Mali-G71 MP2
RAM:
4GB RAM
Display:
6.3″ FHD+ (2340 x 1080) Infinity-V PLS TFT Display, 83.6% Screen-to-Body Ratio
Storage:
64GB
Camera:
Main Camera(s) 13MP f/1.9, PDAF + 5MP f/2.2 ultra wide-angle camera, LED Flash, Panorama, HDR, Full HD recording @ 30 FPS
Front Camera 8MP f/2.0, HDR, Full HD recording @ 30 FPS
OS:
Android 8.1 Oreo, Samsung Experience 9.5
Connectivity:
Wi-Fi 802.11 b/g/n (2.4GHz), Wi-Fi Direct, Hotspot
Bluetooth 5.0, A2DP, LE
USB-C
Audio:
Mono speakers 3.5mm jack with Dolby Atmos and active noise cancelling with dedicated mic
SIM:
Dual SIM (Nano)
Battery:
5,000 mAh with 15W Fast Charging
Weight:
186 g
Performance
On Antutu, the Samsung Galaxy M20 slightly performs better than the ASUS ZenFone Max M2 which uses a Snapdragon 632 chipset. It is noticeably weaker than a Snapdragon 636 and 660-powered devices.
Similar to the Antutu test, the Samsung Galaxy M20 has below average performance when compared to other mid-range smartphones on the list.
The Exynos 7904's score shows that it belongs in the lower mid-range segment when it comes to graphics. Once again, noticeably lower than Snapdragon 636 and 660-powered devices.
Yet again, the Galaxy M20 fails to prove itself in the mid-range section on PCMark's Work 2.0 performance benchmark.
Here's where the Samsung Galaxy M20 really shines, the battery life. It managed to last 12 hours and 24 minutes in the PCMark battery test. It scores slightly lower than the Mi Max 3, which comes in with a slightly bigger 5500mAh capacity.
Benchmarks are a good way to understand how a smartphone performs. In real life though, I can easily say that the Galaxy M20 can last up to 2 days without me ever charging it. Even though I started with 85% of battery life in the evening, the following day it still had 54% left. Usage includes your usual social media (Facebook and Instagram) scrolling, messaging apps, as well as watching YouTube and Netflix videos.
Performance wise, it was rather sluggish but this could be due to the fact that it only comes with 4GB RAM. Another point that I would like to commend Samsung is that they've decided to put in a USB Type-C port onto the Samsung Galaxy M20. It's quite rare for a smartphone in this segment to offer such luxury.
User Experience
In terms of looks, I wasn't really impressed with the design. I know it isn't the same class as their Galaxy S10, but I had hoped for something that's attractive. The body material is plastic with a slightly glossy look. I'm fine with the material, but as you know, smartphones with plastic backs are scratch magnets. As for the overall design at the back, it gives that traditional Samsung look of yesteryear, nothing much to hype about.
I was surprised that the phone comes with the Dolby Atmos feature since it's  a mid-range smartphone. Keep in mind that you will need to plug in your earphones / headphones to utilize the feature. With it, it packs more 'punch' into your music, especially songs with lots of bass. To me, there is a noticeable difference with the Galaxy S10 in terms of sound quality, with this one being worse but not necessarily bad. It's decent to say the least.
Thanks to the Infinity-V display, the Samsung Galaxy M20 offers a bigger screen to enjoy. The phone comes with minimal bezels, though it would've been better if it had a smaller chin. Sticking with the notch, it does a rather fast job when it comes to facial recognition. Interestingly for the fingerprint sensor, you are required to swipe your finger down on the sensor. I find this a good way to register your prints on a smartphone and as expected, it's fast to unlock as well.
Sadly, the Samsung Galaxy M20 still uses the Samsung Experience 9.5 UI instead of their new One UI. Because of that, you won't be able to enjoy smart navigation. For example, you can't swipe left to go back to your previous screen. Despite offering somewhat of a big display, I feel that they could've done something about it. Adding to that, if there was smart navigation gestures, there wouldn't be a need for the device to have the physical buttons down below. Simply put, the UI is not bad, but it could've been better.
The Samsung Galaxy M20 comes with a dual camera lens setup at the back, where it combines a 13MP primary lens and a 5MP ultrawide camera. Its secondary camera has a 120-degree field of view, which is great if you want to capture large buildings or even a big group of people in one shot.
Samsung didn't change their camera UI for the Samsung Galaxy M20. It's still pretty basic. There's modes which are displayed at the top that features Panorama, Pro, Beauty, Live Focus, Auto, Continuous shot modes as well as Stickers for you to play around with. It is neat that you are able to move the floatable shutter button, which can be useful in certain occasion.
There's not much that you can do in the Pro mode though. You are only able to adjust the metering, exposure, ISO, and white balancing. It's worth noting that the phone's Live Focus mode only works on faces. Usually these types of modes allow you to get a depth effect for shots of ordinary objects, so we were quite surprised that it doesn't support objects other than faces.
In terms of camera quality, we were rather disappointed with the phone's performance. Shots captured in decent lighting seemed 'okay' at first but after a closer look, it's possible to see that image processing had done its job and made pictures look rather unnatural. Despite that, camera focus wasn't an issue though, where it locks on rather quickly. For low-light shots, well it's not exactly pleasing. It just looks blurry and too processed like an overcooked meal. I wished that they had offered a night mode to cope with this. You can check out the full-sized images on Flickr here.
Conclusion
Coming with a RM799 price tag, it was kind of shocking that Samsung released a device at that price segment. Previously their mid-range devices was put higher than that (above RM1,000) and it seems that they've noticed something needs to be done to be competitive in the affordable smartphone market. Despite the cameras lacking a passable performance, the Samsung Galaxy M20 wasn't marketed for that purpose. One thing that I look for in a smartphone is fluidity. I wished that they had offered more RAM than what's available and it would be a solid thing to use.
Regardless. It is definitely something that you can consider if you want an affordable smartphone with a long-lasting battery life. At the time of writing, it's more worth it right now as they are offering a free Logitech wireless speaker alongside the phone, which you can only purchase on the official Samsung website and Shopee, seeing that it is an online exclusive device. You won't be seeing this at any brick and mortar store.
We would like to thank Samsung Malaysia for providing the Samsung Galaxy M20 that was used in this review.