Review
Samsung Galaxy Tab A 10.1 (2019) Review – Good Supplementary Multimedia Device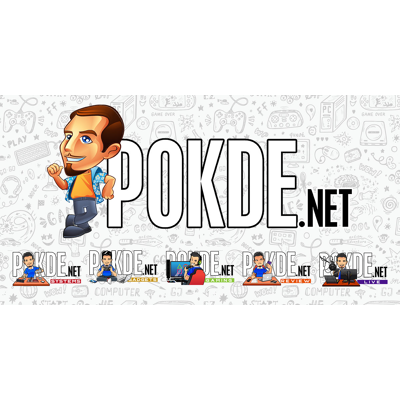 Overview
If you're looking for a multimedia device that will supplement your smartphone, or one for your child, the Samsung Galaxy Tab A 10.1 (2019 could be just what you need.
RM1,299 for LTE model
RM899 for Wi-Fi only model
Positives
+ Solid build quality
+ Decent battery life
+ Large screen with nice colours
+ Great for Netflix and videos
+ Has Dolby Atmos
+ Good for productivity when paired with Bluetooth keyboard
Negatives
- Exynos 7904 is lacking in performance
- Subpar camera
- Battery life takes a big hit when the display is on
- Stereo speakers are the bottom-firing type
- No ambient light sensor / auto-brightness
- Camera Pro mode is lacking in options
Samsung Galaxy Tab A 10.1 (2019) Review
Appearance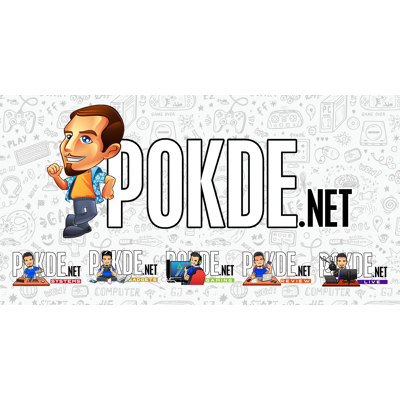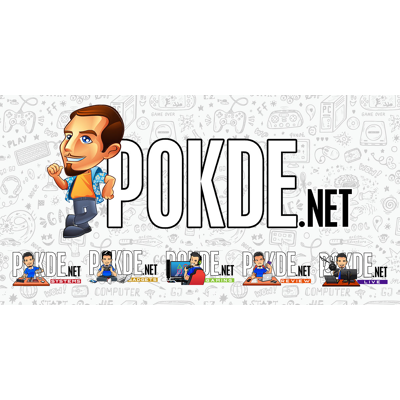 Take a look at the Samsung Galaxy Tab A 10.1 (2019) and the first thing you'll notice is that it doesn't look any different from last year's model. Then you take a deeper look and you'll probably notice some minor differences. The screen is 0.4-inches smaller than last year's 10-inch model, and the side bezels have become smaller. It is still a comfortable size for a tablet and multimedia device. It has a 10.1-inch WUXGA TFT display with the front camera seated on the top bezel. The bottom bezel doesn't have the navigation buttons as it uses on-screen navigation buttons instead.
Turn over to the back and you'll get a good view of the tablet's metal body. You can see the Samsung logo dead centre right here, and the camera on the left corner. Given the size of the tablet, it's interesting to see how small the camera feels. You can also see a line separating the back body and top part where the camera is situated. This part is darker than the rest of the body, giving it a bit of a two-tone look.
At the top of the device, you have the 3.5mm audio jack and a microphone hole. On the bottom, you have a USB-C port which is positioned in the middle of two speaker grilles. There's nothing on the left side but on the right side, you have a power button, volume rocker, and the SIM / MicroSD tray.
The Samsung Galaxy Tab A 10.1 (2019) is a solidly built Android tablet. The metal body gives it a premium feel, and it's not a fingerprint magnet. It's not slippery to hold so most users should not have trouble gripping it. Getting a protective case for it would be a great idea not because of improved grip but just to avoid getting scratches on the body. Would not be surprised to see a number of them over time on the side and the back.
Specifications
CPU/Chipset:
Exynos 7904 Octa (2 x Cortex-A73 @ 1.8 GHz, 6 x Cortex-A53 @ 1.6 GHz), 14nm FinFET
GPU:
Mali-G71 MP2
RAM:
3GB RAM
Display:
10.1″ WUXGA (1920 x 1200) TFT Display, 16M Colours
Storage:
32GB (expandable via MicroSD)
Camera:
Main Camera(s)
8MP f/2.0, AF, Full HD recording @ 30 FPS
Front Camera
5MP f/2.2, Full HD recording @ 30 FPS
OS:
Android 9.0 Pie with One UI 1.1
Connectivity:
Wi-Fi 802.11 a/b/g/n/ac (2.4GHz and 5GHz), Wi-Fi Direct, Hotspot
Bluetooth 5.0, A2DP, LE
USB-C
Audio:
Stereo speakers
3.5mm jack
Dolby Atmos
SIM:
Nano-SIM
Battery:
6150 mAh
Dimensions:
245.2 x 149.4 x 7.5 mm, 470g
Performance
This isn't the first time we've had a run with an Exynos 7904 device. We got a feel of it with the Samsung Galaxy A30 and M20 so we kinda have an idea of what to expect. In the Antutu v7 benchmark, you can see that the Samsung Galaxy Tab A 10.1 (2019) is scored in between the A30 and M20, but the difference isn't far apart. To my knowledge, the M20 does have more RAM than the Tab A, so that may be why the difference is more significant. To the least, we can expect performance similar to the midrange Snapdragon 600 series  chipset.
In Geekbench, you have a better idea of how it compares to the other Snapdragon 600 devices. Sure, the single core performance is up to par but it suffers quite a bit in multi-core situations. It's not necessarily bad but it could be better.
You can also see a noticeable difference in 3DMark. The performance here is still on part with the M20, which uses the same chipset and the Snapdragon 600 series excels in certain areas better. Interestingly, the Kirin 710 in the HONOR 20 Lite fared substantially better. In this sense, the Samsung Galaxy Tab A 10.1 (2019) isn't close to the best when it comes to games but it can still do the job fairly well.
In PCMark Work 2.0, which measures real-world use as accurate as possible, the Samsung Galaxy Tab A 10.1 (2019) fared well enough. From the graph above, we can surmise that it definitely does better than the Snapdragon 400 series, and is almost on par with the 636 chipset. The performance is essentially similar to the Snapdragon 625 in this case.
In the battery endurance test for the same Work 2.0 benchmark, the Samsung Galaxy Tab A 10.1 (2019) did rather decently but we expected better. We do feel that the Exynos 7904 is an efficient enough chipset but we believe the battery life is due to the large screen size of the tablet. Sure, 6150mAh battery is big but keep in mind that this is a tablet and not a smartphone.
From my own experience with medium use, I find myself having to charge this about once every 3 days. This is about 30% brightness and me doing a mixture of work (word processing), web browsing, and watching some YouTube videos. This further makes me believe that the reason why it didn't score higher in the battery life benchmark is because of the screen size. In my usage case, the tablet isn't always displaying something, and there will be some good amount of time where it's just on standby with the display turned off.
User Experience
The Samsung Galaxy Tab A 10.1 (2019) display is a sizeable 10-inches. Given its WUXGA resolution (1920 x 1200), it has an aspect ratio of 16:10 instead of the standard 16:9. Together with the display's vibrant colours, it's a great multimedia device for mobile gaming, watch Netflix, YouTube, and other videos on-the-go.
One thing that's worth noting is that it doesn't have an ambient light sensor, so there's no auto-brightness setting. You will have no choice but to adjust brightness manually. You will be doing that more often than you think if you bring it outdoors a lot as the display has rather poor visibility under sunlight.
The Samsung Galaxy Tab A 10.1 (2019) that we received for review is the LTE model. Meaning here that this one does have a SIM card slot. It will only accept a single NanoSIM, but the tray also has a MicroSD slot. Just keep in mind that the MicroSD slot doesn't double as a secondary SIM slot. Needless to say, the Wi-Fi only model will be cheaper, but it is handy to have if you need internet connectivity wherever you go. The alternative here would be to just tether to your smartphone.
In the audio department, the Samsung Galaxy Tab A 10.1 (2019) does a decent enough job on speakers. It does have stereo speakers but it's the bottom-firing type. Personally, I feel that it would be better to have dual front-facing speakers, or at least have one speaker directed towards the user. Given the display, it would certainly make this a more immersive multimedia device.
With that being said, the speakers do sound great with a decent amount of depth. While the Dolby Atmos setting does improve the listening experience, it doesn't really mean much unless you're in a quiet room. For the most part, you'd be better off using your favourite pair of headphones / earphones. It works great with my Sennheiser Momentum M2 IEi.
The Samsung Galaxy Tab A 10.1 (2019) is running Android 9.0 Pie with the One UI 1.1 on top of it. It gives the device a rather clean look and is generally easy to navigate through everything. Not gonna lie, it kind of feels like an assisted version of Android due to its simplicity but that's not actually a bad thing. I would personally recommend turning on Dark Mode as soon as you can. Given the lack of ambient light sensor, you might find the white colour displayed on the screen a bit too glaring.
Camera
The Camera UI in the Samsung Galaxy Tab A 10.1 (2019) is pretty easy to use. You have your standard Photo, Video, Pro, and Panorama modes. However, there's really nothing much more aside from this. Even the Pro mode settings are somewhat limited. You only have access to ISO, White Balance, and Exposure Compensation. However, I'd like to remind everyone that this is a tablet after all, and cameras are less of a focus here compared to smartphones.
How does the camera perform? Well, take a look at the samples right below here:
The camera performance of the Samsung Galaxy Tab A 10.1 (2019) is kinda underwhelming. It can churn out some decent photos with good lighting but apart from that, you'll face a bunch of issues. You will need to take a few snaps as there's a very likely chance that you'll get a photo that's out of focus on the first try. Furthermore, colours also seem rather washed out for the most part.
It also has trouble keeping up even with slow moving objects. I was at Sushi Tsen, where the conveyor belt is rather slow compared to other Japanese restaurants, which resulted in unusable photos. Photos from the selfie camera seems rather overprocessed. I'm fairly certain that I had a better time with the camera on the Samsung Galaxy A30, and that says a lot. Basically, you won't be seeing the camera on the tablet unless you're doing a video call or you're really out of options.
Samsung Galaxy Tab A 10.1 (2019) Verdict
The Samsung Galaxy Tab A 10.1 is a good tablet if you're in need of a multimedia device aside from your smartphone. You have a big screen with good colours, solid build quality, and a decent battery life at an acceptable price. Just keep in mind that it has a subpar camera, and the chipset isn't meant for high performance tasks. It's still good to play games on it, and it's especially great for Netflix or videos in general.
This particular variant right here is priced at RM1,299 but you can also opt for the affordable Wi-Fi version, which omits the SIM card slot, for RM899. Another alternative is the 8-inch variant that comes with an S-Pen, which is priced at RM1,099 and does have LTE connectivity. Personally, the 8-inch version is the better value-for-money purchase but if screen size is important, the 10-inch variant will work just fine. With that being said, I award the Samsung Galaxy Tab A 10.1 (2019) with our Bronze Pokdeward.
If you're interested in this tablet, click right here to find out where you can buy it.