AniManGaki 2017 – Back again for the fans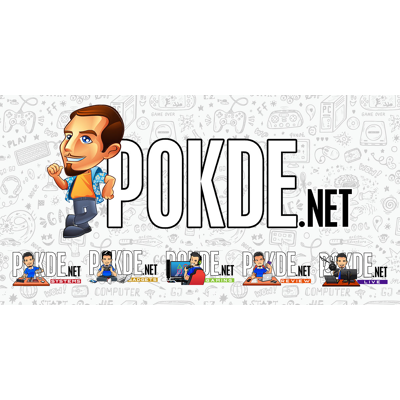 Biggest one yet
Last weekend we attended AniManGaki 2017, one of Malaysia's biggest ACG (anime, comics and games) conventions that happened at Sunway Convention Centre, a place where AniManGaki proudly calls home. AniManGaki is an annual geekapalooza, where all geeks and otakus from across the country and also neighbouring countries gather dressed as their favourite characters from movies, comics and anime etc.
AniManGaki started out in 2009 and was started by the founder of the Sunway University Anime Club and has been organised together with Sunway University till their official separation in 2012. Now it is being run independently by the AniManGaki Organizing Committee, presently a division under Rakugaki Events PLT. AniManGaki 2017 is packed with all sorts activities such as cosplay competitions, exhibitor booths, art galleries, stage performances by various guest performers (both local and international), figurine exhibitions, game tournaments and many more.
The special guests attending AniManGaki 2017 at Sunway Convention Centre are:
Ying: she is an award winning cosplayer from Hong Kong who's been active in the cosplaying scene for 10 years.
D.WATT: he is a Japanese DJ, composer and producer from Sapporo, Hokkaido. A hugely respected and accomplished musician who's produced numerous tracks for popular animes and rhythm and arcade games from companies such as Bandai Namco, Sega and Konami.
Joelle: real name Joelle Strother, she is an American-born Japanese singer who's been around since 2006 and is best known for her tracks on Final Fantasy XIII-2 & Final Fantasy Lightning's Return.
Yugana: she is a local cosplayer who started cosplaying professionally way back in 2013 and has guested in numerous international cosplay competitions in Philippines and Dubai. She is one of the judge of this year's cosplay competition
There are a few musical acts as well from local to international musicians such as Deltarhythm, Harmonia ACG, The Crestfall Band, Luna Lorrain, The MASH, and many more. There are a few off-stage activities as well such as art exhibitions, hobby & collectibles booths and the AniManGaki Allstars Arena.
The AniManGaki Allstars Arena is a fighting games tournament hosted by InC (Infinite Carnage), where players can participate in three different fighting game tournaments and win cash prizes and merchandise. Those fighting games are Tekken 7, Guilty Gear Xrd Revelator and Ultimate Marvel vs Capcom 3.
I enjoyed myself a lot during AniManGaki 2017. I loved the atmosphere of the whole convention, seeing all these people display genuine passion and affection by dressing up as their favourite characters from their favourite movies, TV shows, animes and video games can't help but bring a smile to my face.
I will definitely come again to AniManGaki next year.