Smartphone shopping on 11.11? Here are some of the best deals!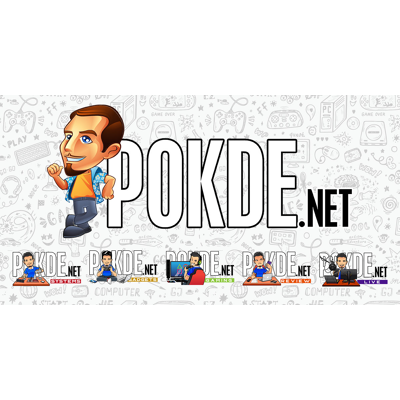 11.11 is when all the big brands and ecommerce platforms start throwing promotions on their goods. As any savvy consumer would do, you would probably look for good deals during this period too. Need a new smartphone? Well, check these offers out.
realme C2 16GB: RM269
A solid smartphone for its price, the realme C2 will be offered at a discounted price of just RM269 on 11.11, from a usual price of RM429. It's part of a limited time promotion though so you will have to log in to Lazada and pick it up between 12am to 2am. Of course with such an attractive offer you might expect it to be snapped up pretty quickly, so you will probably have to be quick to snap up this deal.
realme 5 32GB: RM499
For RM499 during the Lazada 11.11 Flash Sale, this is a no-brainer. The discount from the RM549 SRP might be small, but look at what you are getting with the realme 5. You get a Snapdragon 665, a quad camera setup on the back, and a 5000 mAh battery. The only drawback would probably be its plastic build and 720p display, but it's really hard to complain at this price point. It's also worth noting that this is the only "new" device in the list.
POCOPHONE F1 64GB: RM945
The venerable POCOPHONE F1 is going to be on offer at RM945 from 12am to 2am during the 11.11 sale as well, down from its launch price of RM1299. There are plenty of smartphones out there that can offer a better camera at this price point, but in terms of performance, it will top every other mid-range device by a very comfortable margin.
Xiaomi Mi 9T 128GB: RM1199
If you are looking for the next step up, the Xiaomi Mi 9T 128GB is going to be right up your alley. With a RM200 discount off its RM1399 SRP to the RM1199 price you will see during 11.11, it's a bargain on top of what's already very good value for money. It's also worth noting that the 64GB variant is priced at RM1199, so you are essentially getting free storage here. With more storage, cameras and also a more premium build than the POCOPHONE F1, the Mi 9T stands out as an awesome buy for anyone who puts user experience above brute horsepower.
HONOR View20 256GB: RM1399
For just a bit more money, the HONOR View20 offers a Kirin 980 and a 48MP f/1.8 camera backed by HONOR's awesome processing. For a device that retails for RM1899, RM1399 is a pretty awesome deal. This is also probably the closest you can get to a Kirin 980-powered gaming phone that's not ridiculously huge, with the HONOR View20 featuring a large 6.4″ IPS display, a LiquidCool system in addition to a headphone jack. Oh ya, the battery is also pretty huge at 4000 mAh, with support for 22.5W charging as well.
HUAWEI Mate 20 Pro: RM1699
When it comes to photography, nothing on this list comes near to what the HUAWEI Mate 20 Pro offers though. It's Leica Triple Camera setup is an order of magnitude better than any device in this list, and is capable of going toe-to-toe with any recent flagship. In addition to that, you also get all the flagship features you would expect like 3D IR facial recognition, a curved OLED display and 40W SuperCharge fast charging. There's wireless charging and reverse wireless charging too. With it offered at RM1699 at 12am to 2am on 11.11, it's a good RM900 off the current SRP, which makes it a great deal.
ROG Phone 512GB: RM1999
We have talked quite a bit about gaming phones, so why not step up to the ultimate gaming phone? The ROG Phone was the be-all end-all when it comes to gaming phones, back in 2018. Today, the overclocked Snapdragon 845 does seem tame compared to the Snapdragon 855, but that doesn't mean that it doesn't have a few tricks up its sleeve. RGB lighting, AirTriggers, AeroActive cooler, 90 Hz AMOLED display and support for the widest range of accessories we have seen gives it an advantage over many of 2019's flagships. For RM1999, it's still an amazing buy, considering that it was launched at RM3999 before a recent price slash brought it down to RM2999. This will be offered during the 11.11 Flash Sales on Lazada.
These is a shortlist of devices on promotion during the 11.11 sales I found while browsing on Lazada earlier. I have also restricted myself to considering promotions done by the brands' official stores only, instead of those by resellers. By no means this is the definitive guide to best bang for buck you can find. If you do find better deals on any ecommerce platform, or just devices you think offer even better bang for buck than the ones listed here, do drop them in the comments!