Review
ASUS Zenfone 3 Max ZC553KL Review — Big Battery Maximum Satisfaction?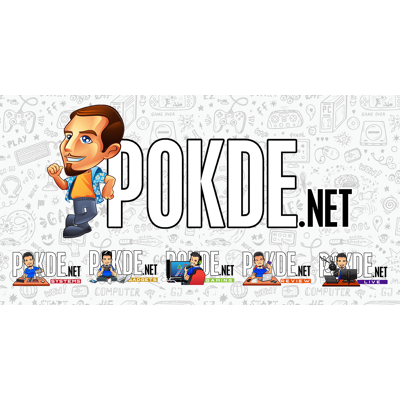 Positives
+ Design makes phone comfortable to hold
+ Smooth and easy to use Operating System
+ The whole phone is a user friendly darling
+ Camera works exceptionally well and exceeds expectations
Negatives
- No fast charging charger
- Mistake to use the underpowered Snapdragon 430 which stutters through most graphics heavy games
- Iffy fingerprint sensor
Some of you folks out there might be a little confused, wasn't the big-battery'd ASUS Zenfone 3 Max released like mid-year last year? Why are we only reviewing it now? Well my dear readers this is actually a re-release of that very device now with a few new features such as a new processor  which sees the device swapping the quad-core Mediatek MT6737M found on the old ASUS Zenfone 3 Max with an octa-core Snapdragon 430.
A slightly bumped up 16MP camera with laser autofocus rather than a 13MP camera with no laser autofocus from the old device. Also a bigger 5.5″ 1080p HD compared to its predecessor's 720p HD display. So with all these upgrades is the ASUS Zenfone 3 Max ZC553KL actually good? Read on folks to find out.
Unboxing
The ASUS Zenfone 3 Max ZC553KL comes in a pretty low-key box. A front and back image of the device itself is featured prominently on the top of the box with the 4100mAh battery size plastered proudly next to it. At the bottom of the box we have your various bar-codes and what not.
Here we have the phone in a simple tight plastic sleeve. Just enough to prevent the phone from getting unnecessarily scratched or scuffed while in the box.
Here's everything out of the box. Apart from the phone itself you get the usual suspects. Some documents regarding the phone, an OTG cable for reverse charging another phone, a micro USB cable, a SIM card ejector pin and a standard 5.2W charger. I have to say the inclusion of a standard charger by ASUS is surprising considering the phone's humongous battery and the Snapdragon 430's Quick Charge 3.0 support. Also, no earphones.
Appearance
At first glance you'll notice that ASUS has ditched their signature concentric-circle design at the bottom of the device that was pretty much prevalent on the older generation of Zenfones. This is probably a conscious design choice as it allows for a much bigger screen to body ratio on the device. A 72.3% screen-to-body ratio to be exact.
You'll find a 5.5″ 1080×1280 full HD IPS LCD display. Below the screen you'll find three non-backlit capacitive buttons that'll make it a little tough to use in the dark (wth ASUS).
I'm really glad that ASUS has finally moved on from their all plastic look the previous generation of the Zenfone line had. The ASUS Zenfone 3 Max ZC553KL has an aluminum unibody broken up slightly with two deep and shiny antenna lines at the top and bottom. The slightly curved sides makes the device very comfortable to hold. However, due to the curved sides it gets a tad bit slippery at times, so fair warning to all those butterfingers out there! Remember, a protective is your best friend.
The 16MP camera is placed at the top middle of the device with a dual LED flash on one side and a laser focusing sensor on the other. Below the camera is the fingerprint sensor.
On the top right of the device you'll find the volume rocker and the lock button right under it. ASUS has relegated their signature concentric-design to these side buttons.
You'll find a standard microUSB port and a single speaker grille right next to it at the bottom of the device.
Here's the 5.2W charger that comes shipped together with the ASUS Zenfone 3 Max ZC553KL.
Specifications
CPU:
Octa-core 1.4 GHz Cortex-A53 Qualcomm MSM8937 Snapdragon 430
GPU
Adreno 505
RAM
3GB LPDDR3
Display:
5.5″ 1080×1280 full HD IPS LCD display
Storage:
32GB internal (expandable with microSD up to 128GB)
Camera:
16 MP, f/2.0, phase detection & laser autofocus, dual-LED (dual tone) flash
8 MP, f/2.2 front camera
OS:

Android 6.0.1 Marshmallow with ASUS ZenUI 3.0

Connectivity:
Wi-Fi 802.11 b/g/n, Wi-Fi Direct, hotspot
Bluetooth 4.1
SIM:
microSIM (dual SIM support)
Battery:
Non-removable Li-Ion 4100 mAh battery
Performance
The ASUS Zenfone 3 Max ZC553KL didn't really fare well when it comes to benchmarking. The overall AnTuTu score was actually slightly lower than the ASUS Zenfone 3 Laser. However it did outscore both the OPPO F1s and the VIVO V5 by a whisker or two.
Here are the 3DMark scores for the ASUS Zenphone 3 Max ZC553KL. The Snapdragon 430 is the culprit here.
Here are the PCMark scores for the ASUS Zenphone 3 Max ZC553KL.
Here are the CPU performance scores for the ASUS Zenphone 3 Max ZC553KL. Performance measured by Geekbench.
What do you call a device that proudly emphasizes its huge battery that couldn't even last a full day before you have to plug it in for a top-up? A disappointment. My usage was fairly non-straining with only the occasional game every now and then. Also, with ASUS not providing a fast charging charger bundled together with the device means that charging the device is a pain. A huge colossal pain. A single charging session can easily take a whopping 5 hours to fully charge.
Oh the irony is strong with this one.
User Experience
The ASUS Zenfone 3 Max ZC553KL features your standard hybrid dual SIM card tray which to be quite honest I've never been that huge fan of. I'd rather a easier dual micro SIM tray and a separate slot for your microSD but c'est la vie.
The ASUS Zenfone 3 Max ZC553KL feels really good in the hand. It has a good heft to it without feeling like you're carrying around an object that could cause severe blunt force trauma. The curved sides adds another layer of comfort when holding it. It's a little slippery though because of the curved edges. Oh how I miss the curved arch on the back of the old Zenfone devices. That really was a stroke of designing genius from ASUS. Here's hoping they'd bring that back somehow in the future.
The Zenfone 3 Max ZC553KL features a reverse charging feature where you essentially turn the device into a powerbank using the OTG cable provided in the box.
The responsiveness of the fingerprint sensor is a little iffy at times. Sometimes you'll find yourself re-adjusting your finger quite a few times before you can unlock your phone which can be annoying. Other times however, the phone fires up at the slightest brush of your fingertip on the sensor. Most of these happen just as you're sliding your phone into your pocket hence pocket dialing somebody will be a less rarer occurrence. Oh how ASUS trolls.
Nothing beats ZenUI. Tell me any other and I'll fight you. The Android Marshmallow 6.0.1 with  ZenUI 3.0 is such a joy to use. The overall clean look and the abundance of custom choices makes this one of the best custom Android skin made by a manufacturer. Sure it does come with some bloatware but nowhere near as many as other manufacturers' custom skins which proves that ASUS has been listening to feedback.
ZenUI 3.0 also comes with a some great and useful features such as the on board Mobile Manager which manages your applications and helps you shut down any background apps that might be running. ASUS also provided an aptly named gaming-centric Game Genie where you can actually record your gameplay in-game and share it to your friends on social media. You can even live-stream your game on YouTube.
The ASUS Zenfone 3 Max ZC553KL sports a 16MP f2.0/ camera made by Sony that really packs a meaty punch when taking pictures. Leaps and bounds better than its predecessor. It also features a few photo capturing modes like a manual mode, a super resolution mode, a HDR pro and a few others. However, the decision to use EIS rather than the superior OIS hurts the quality a little.
At the front is an 8MP f2.2/ front camera that takes selfies that look better than most. Take a gander at these sample photos I took with the ASUS Zenfone 3 Max ZC553KL down below.
The camera on the ASUS Zenfone 3 Max ZC553KL won't topple any of the mobile photography heavy hitters like the Samsung Galaxy 7, iPhone 7 Plus or the Google Pixel but it definitely does its job admirably. The photos taken on the ASUS Zenfone 3 Max ZC553KL are clear, crisp and overall quality satisfying. The 'little smartphone camera that could if you will'.
Conclusion
The ASUS Zenfone 3 Max ZC553KL is an interesting smartphone. On one hand you've got all these solid features that points to a upper mid-range device bracket but on the other hand, Snapdragon 430. It coughs and sputters through all of the benchmark tests and it's a wonder why ASUS went with such an under-powered processor. It's also interesting to point out how the battery performance doesn't actually perform as how ASUS had advertised. Also a fast charging charger should've been provided together with the device itself.
But not all is bad. You've got a beautifully designed phone with fantastic build quality, an exceptional Operating System that trumps almost all other custom OS and a surprisingly good camera. All in one neat package that retails at a slightly hefty RM999. Would I recommend this to anyone? Depends. If you're specifically looking for a phone that could last you longer than most phones before you have to plug it in to charge then yes. If not then I'd rather you add another few hundred ringgit and get the 5.2″ ASUS Zenfone 3 ZE520KL.
UPDATE: Hugely dissatisfied with the unexpectedly disappointing battery life I decided to try and hunt down and isolate any apps that might be sucking up more battery juice than they should and after much tinkering I have identified the main culprit. Turns out the Facebook Messenger app is eating up the bulk of my battery life and after uninstalling that the Zenfone 3 Max ZC553KL lasted significantly more than just one day.