EMUI 11 Hands-On — Subtle Improvements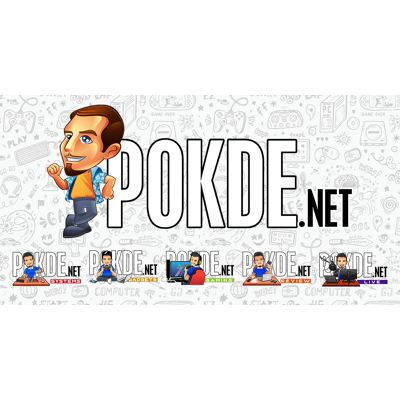 There are a lot of Android skins in the market but we've managed to get our hands on the latest EMUI 11 by HUAWEI, which is based on the new Android 11. In this review, we'll be using the HUAWEI Mate 30 Pro to check out what's new in the UI. Let's find out, shall we?
Always-on Display
With EMUI 11, HUAWEI has updated their Always-on Display feature, where it now comes in a new 'Mondrian Style'. There, you can choose the layout as well as the color scheme to fit your taste.
There is the option of taking a photo or choosing one from your Gallery, where the AI will then generate the best color palette for you, taken from colors of the shot that you just took.
Of course, you get to choose more as the Mondrian Style isn't the only option available. They got a handful of presets available, so that's a nice thing to see. Aside from that, the AOD can be fitted with your still images, animated gifs as well as live photos, should you choose to do so.
'Oner' transition
In today's market, high refresh rate displays are becoming more and more common and they bring out a better experience to the eyes. Aside from that, a smoother UI can also make a noticeable difference.
EMUI 11 has brought new transition animations to several parts of your device including Phone, Calendar, Gallery, as well as HUAWEI Health. It looks polished and is certainly an upgrade from EMUI 10.
Talking about animations, the icons on EMUI 11 also received an update. It's not much, but it's a nice touch that they've added.
Smart Multi-Window
Next, we have the Smart Multi-Window function. As you can guess by the name, it allows you to have two windows to display on your screen, allowing for multi-tasking. This means you can watch your favorite videos while not missing out on messaging your friends or family.
You can simply swipe inwards from either side and drag an app out to initiate the mode. The size of the newly opened window can be adjusted accordingly by dragging either bottom side corners. Not to forget, you can move the window's position to fit you best.
Multi-screen Collaboration upgrade
I think by now, most people would know about HUAWEI's Multi-screen Collaboration. If you haven't, the feature allows you to control your HUAWEI smartphone from the comforts of your HUAWEI tablet or laptop. In the latest EMUI 11 update, it allows you to control up to three apps at once, offering you flexibility. In terms of updates, this is definitely welcomed as it allows you to control more of your smartphone from your laptop / tablet.
Notepad
Aside from that, EMUI 11 has updated the Notepad app, where it allows you to scan documents and convert it to text on your device. We had a go with it and it's a nice thing to have but I feel that the feature still needs a bit more work so it can be of better use.
You'd do best to avoid capturing texts from displays such as from a monitor, where the result was rather confusing. For better results, you definitely would want to capture from paper with good lighting and big-sized texts.
Meetime
Another feature that's already available previously is Meetime. This time around, EMUI 11 expands the availability of the feature even more. In short, the update offers a more rich cross-device experience where you can use it via third-party apps, as other devices besides the HUAWEI tablets or laptops.
If you were wondering, the video quality of Meetime is definitely smoother in terms of experience when compared to the video calls that I've tried such as WhatsApp. This is also impressive considering that I've tested it while using mobile data and there were no issues at all, so top marks for that.
Overall, I'd say EMUI 11 still maintains the looks of the previous iterations yet offers welcomed enhancements. You might not notice the changes that it brings but they are indeed there. I would have liked it more if they had taken the time to change the icons to something more refreshing, but maybe that's just me.
In case you're wondering on what smartphones will be getting the EMUI 11 beta update, you can head to our previous article right here.