Acer Launches New Predator Gaming Products – Introducing the Predator Orion 9000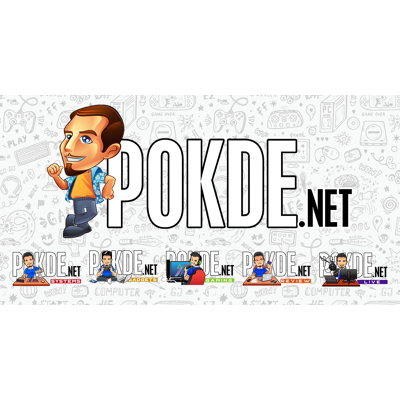 So. Much. Stuff.
Acer Malaysia recently released a slew of new additions to their Predator gaming line which include the Predator Triton 700 laptop, the Predator X34P and Z35P curved gaming monitors, the Predator Galea 500 gaming headset, the Predator Cestus 500 as well as Acer's 'best', the Orion 9000 gaming desktop.
Predator Triton 700 gaming laptop
First in the line of Predator products introduced by Acer is the Predator Triton 700 gaming laptop. First showcased way back in May during Computex 2017 in Taiwan, the Predator Triton 700 takes heavy design cues from the monstrous Predator 21 X albeit with a more a super slimmed down design – it has a thickness of only 18.9mm!
Under the hood, the Predator Triton 700 packs a 7th gen Intel Core processor, an overclockable GeForce GTX 1080 GPU with Max-Q design for some pretty heavy gaming performances. The Triton 700 also has two NVMe PCle SSDs in RAID 0 configuration and up to 32GB of DDR4 2400 MHz memory for maximum speed and massive storage.
How does the Triton 700 keep everything cool under such a svelte chassis? The laptop uses Acer's own unique Dual AeroBlade 3D Fan which has the world's thinnest metal blade at only 0.1mm. This hyper efficient air cooling of upper and bottom air intake helps to increase airflow by 35% and unleash the power potentials from the Predator Triton 700. The laptop is also VR ready.
The Triton 700 features a 15.6-inch Full HD IPS display which supports G-SYNC and has 170-degree viewing angle, 120Hz super fast refresh rate and 300 Nits high brightness delivers blur-free action by eliminating screen tearing and minimizing stuttering. It also features a combination of Acer TrueHarmonyTM and Dolby Atmos® surround sound for some seriously immersive experience.
There are to options available for purchase in Malaysia. The higher end Triton 700 with the GTX 1080 is priced at RM 13,999 while the other version, with the GTX 1060 is priced RM 9,999. It's available right now across all authorised Acer re-sellers nationwide as well as Acer Online Stores. Those who bought the higher end version will be entitled to "special edition" TTe-Sports GT Fit Predator gaming chair at RM 1,399, Predator Gaming mouse at RM 499 and Predator Gaming T-shirt at RM 99.
Predator X34P and Z35P gaming monitors
Next in the line of newly released Predator products is a twofer. The Predator X34P and Predator Z35P are 21:9 curv monitors with UltraWide QHD (3440 x 1440) displays with immersive 1900R and 1800R curvature respectively. The Predator X34P features a 34 inch IPS panel that delivers pictures in vivid colours no matter your viewing angle. The 35 inch Z35P on the other hand features a VA (vertical alignment) panel that gives you better blacks, contrast and viewing angle.
Both the Predator X34P and Predator Z35P have G-SYNC for smooth, tear free gameplay while the Predator Z35P also includes NVIDIA's Ultra Low Motion Blur (ULMB) technology that helps in reducing motion blur while gaming. Both the monitors have 178 degree viewing angles and come with 100% sRGB colour gamut that delivers some pretty rich colours. Both the X34P and Z35P have two built-in speakers for maximum entertainment, however the Z35P has DTS Sound 9Wx2 speakers and Acer TrueHarmony for that extra oomph.
The Predator Z35P is available right now through selected authorised Acer resellers across Malaysia and will retail at RM 3,899 while the Predator X34P will only be available sometime mid January 2018 and will retail at RM 4,299.
Predator Galea 500 gaming headset
The Predator Galea 500 gaming headset utilises Acer's TrueHarmony 3D Soundscape technology which basically recreates the acoustic space based on the orientation of the player's head. By doing this the headset tricks your brain into thinking that the sound you're hearing is coming from a single fixed position, like how your brain would think in a real situation.
The Predator Galea 500 delivers crystal clear audio by using a driver constructed with Bio-cellulose membrane and rubber surround. This type of driver is usually found in high-end speakers so the Predator Galea 500 should literally give you a cinematic experience in gamers' heads.
The Predator Galea 500 gaming headset is available now at selected authorised Acer resellers nationwide as well as Acer Online Stores and retails for RM 1,399.
Predator Cestus 500 gaming mouse
Next up is the Predator Cestus 500 Gaming Mouse features the Omron dual switch design that allows the click resistance to be adjusted according to the user's preference. It also has an ambidextrous design, able to accommodate both right and left handers with detachable magnetic side panels. The Predator Cestus 500 is customisable with 16.8 million RGB color lights and 8 lighting patterns to suit every mood and style as well as 5 on-board profile settings for battles on the go with Acer's Predator QuarterMaster app. The Cestus 500 also features a braided cord with gold-plated USB connector for all you 'rougher-than-most' gamers.
The Predator Cestus 500 has a retail price of RM 299 and is available now at selected authorised Acer resellers across the country as well as Acer Online Stores.
Predator Orion 9000
Now onto the big daddy. Acer's pride and joy. The big kahuna. The Predator Orion 9000 gaming desktop. This was a surprise unveiling by Acer as there was no indication that they would actually launch the Orion 9000 alongside the other Predator products.
The Predator Orion 9000 comes packed with a beastly Intel Core i9 Extreme Edition 18 core processor, 32GB DDR4 RAM, 512GB PCI-E SSD and 3TB 3.5-inch 7200 RPM HDD, as well as two GeForce GTX 1080 Ti GPUs. The Orion 9000 employs Acer's IceTunnel 2.0 technology to keep itself cool. This technology is an advanced airflow management solution which smartly separates the different thermal zones of the system, each with an individual airflow tunnel to expel heat. There are five 120mm fans to help funnel cool air through the chassis, two at the front, one at the back and two more on top. The Predator Orion 9000 also comes with CPU liquid cooler to further help maintain the temperature.
The side window panels have latches on them for easy customisation. This allows users to easily upgrade their CPU, GPU, RAM, storage and thermal system. Users can also personalize the RGB lights up to 16.7M colors. With PredatorSense 3.0, users can also control fan speed as well as monitor and optimize CPU performance.
Due to its sheer size and weight, the Predator Orion 9000 is outfitted with two handles and wheels for easy portability.
The Predator Orion 9000 will be available for purchase in December and will retail for an eye-watering RM 28,888. That's not all folks! There will also be another version of the Orion 9000 coming to Malaysia, however it's a slightly downgraded version but with a much more affordable price tag. The second version will come with Intel Core i7 processor instead of an i9 processor, 16GB DDR4 RAM, 256GB PCI-E SSD and 1TB 3.5-inch 7200 RPM HDD as well as a GeForce GTX 1080 GPU which in truth isn't too shabby. This version will retail at a slightly more easily digestible price of RM 12,999 and will also be available in December.