AMD announces the new Radeon RX 5500 — the card to get for 1080p esports gaming?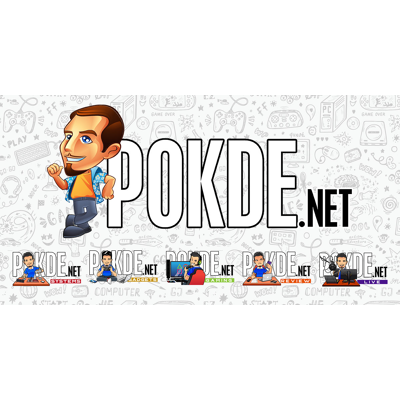 While AMD targeted the Radeon RX 5700 and RX 5700 XT at the 1440p gaming market, a large portion of gamers are still playing on 1080p displays. To address that segment, AMD released the AMD Radeon RX 5500 series.
The AMD Radeon RX 5500 will be available in laptops as well, with the mobile variant named the Radeon RX 5500M. AMD will not be making any reference designs for the AMD Radeon RX 5500, instead opting to rely on partners releasing their own designs featuring the latest Radeon RX 5500 GPU.
Setting the Radeon RX 5500 apart from the competition is a PCIe 4.0 x8 interface. It is worth noting that PCIe 4.0 x8 will give you the same bandwidth as PCIe 3.0 x16, although it does come with a drawback of only running in PCIe 3.0 x8 if used on a non-PCIe 4.0 platform. With that said, PCIe 3.0 x8 still offers sufficient bandwidth to not bottleneck the Radeon RX 5500, at least according to AMD.
AMD did of course post some performance comparisons, pitting the Radeon RX 5500 against the GeForce GTX 1650. The desktop variant pushes up to 37% higher frame rates than a desktop GeForce GTX 1650, while the Radeon RX 5500M delivers up to 30% better performance. Not too shabby!
As the Radeon RX 5500 is based on the same RDNA architecture as the Radeon RX 5700 series, you also get full support for the latest features AMD introduced, including Radeon Image Sharpening (RIS), AMD ImageFidelityFX, Radeon Anti-Lag and of course, AMD FreeSync displays.
AMD Radeon RX 5500 Specs
GPU:

22 CU, 1408 stream processors
Radeon RX 5500 Desktop: Boost up to 1845 MHz
Radeon RX 5500M Mobile: Boost up to 1645 MHz

Memory:

GDDR6 @ 14 Gbps, 128-bit interface
Radeon RX 5500 Desktop: Up to 8GB
Radeon RX 5500M Mobile: Up to 4GB

TGP:

Radeon RX 5500 Desktop: 150W (nominal)
Radeon RX 5500M Mobile: 85W (nominal)
AMD leaves most of the details out, since they won't be making any reference designs. MSI has already committed to releasing the MSI Alpha 15 featuring the Radeon RX 5500M later in October 2019, while you can expect partner cards and pre-built systems packing the Radeon RX 5000 within the quarter.
AMD did mention that they are bringing value performance with the Radeon RX 5500, so I would expect them to price them appropriately. Given their comparisons against the GeForce GTX 1650, I would risk a guess and say we might see the cards will be priced around the $150~$200 (~RM628 to ~RM837) range. They didn't mention an exact figure yet though, so stay tuned!
Pokdepinion: Probably a good upgrade from the older Volcanic Islands family of AMD cards, or NVIDIA's Maxwell mid-range GPUs.