AMD readies four new AMD Ryzen R5 CPUs this April 11 worldwide – prices start from RM819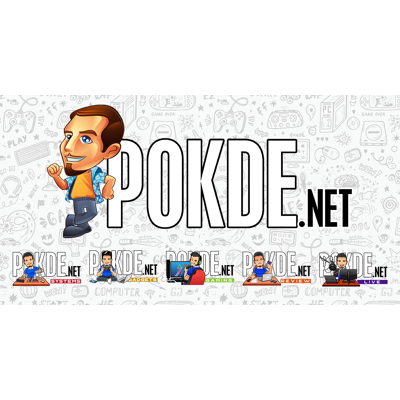 AMD continues to disrupt the CPU market with four CPUs upcoming, the AMD Ryzen 5 series, targeted at Intel's Core i5 CPUs. The highest end specs AMD Ryzen R5 1600X features 6 cores and 12 threads is claimed to offer 69% better performance in multiple workloads, and more importantly, priced at just USD 249.
The AMD Ryzen R5 1600 will feature 6 cores and 12 threads but with lower clocks is going to be price at USD 219, bundled with the AMD Wraith Spire cooler. The AMD Ryzen 5 1500X also will be bundled with AMD Wraith Spire cooler, but this chip has a lower core count at 4 cores and 8 threads, will be priced at USD 219.
ARVE Error: need id and provider

Last but not least the lowest specced in the R5 series, the AMD Ryzen R5 1400, features 4 cores and 8 threads, almost similar to the 1500X but with lower clocks starting at 3.2GHz and bundled with a different cooler, the AMD Wraith Stealth, which is designed for silent operation.
The upcoming AMD's Ryzen R5 processor will be available worldwide starting this April 11. Below are the official pricing for Philippines, Singapore, Indonesia, Thailand, Malaysia, Vietnam, India, Australia, New Zealand and Japan markets.

AMD SRP PRICING
Philippines (Price incl VAT 12%)
Singapore (Price incl GST 7%)
Indonesia (Price incl VAT 10%)
Thailand (Price incl. VAT 7%)
Malaysia (Price incl GST 6%)
INDIA (Price Excl. local taxes)
Australia (inc GST)
Japan
Product
Local Currency
Local Currency
Local Currency
Local Currency
Local Currency
Local Currency
Local Currency
Local Currency
1600X
13800
359
3490000
9490
1199
18199
359
30,800
1600
11995
329
2990000
8190
1039
15799
319
27,800
1500X
10500
289
2650000
7190
899
13799
275
23,800
1400
9250
259
2350000
6290
819
12199
245
21,000
Pokdepinion: Well, if you ask me which is the best AMD Ryzen R5 CPU for gaming purpose, I would say the R5 1400 is a great option for most scenarios.