DJI reveals Master Wheels and Force Pro at NAB 2018 — the wet dreams of filmmakers?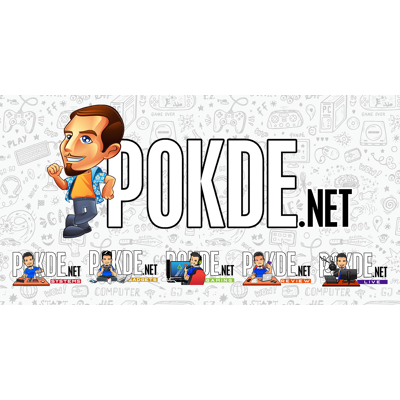 If you need smooth, cinematic-grade gimbal motions, DJI has just the things for you. The latest addition to their professional gimbal control solutions line is the DJI Master Wheels and DJI Force Pro, capable of precision control of gimbal movements while being easy to use.
DJI Master Wheels
This curious-looking contraption — at least it looks curious to me — uses three weighted wheels to adjust pan, tilt and roll with extreme accuracy. Ultra-high resolution optical encoders detect the smallest of wheel adjustments, while complex algorithms translate your movements into the precise movements of the gimbal. The dual-band low-latency 2.4 GHz/5.8 GHz wireless technology ensures a stable, reliable connection with a latency as low as 10 ms, and an operating distance of over 1.9 miles (3.06 km).
The DJI Master Wheels features an intuitive user interface for quick access to the settings as well as to check on the status of the equipment. Three user customizable buttons allow users to save shortcuts while on-board motion capture technology lets filmmakers repeat the motions of the rigs. The DJI Master Wheels is also modular, with the three wheels, control modules and wireless transmitter can all be removed as the situation demands for it. The wireless transmitter can even be remotely mounted via a 5m cord, for a stronger signal, if necessary.
The DJI Master Wheels works with the Ronin 2 and Ronin-S and other third-party gimbals. For long shoots, it features an 18-hour battery life thanks to DJI TB50 intelligent batteries. It can also be powered via the DC-IN port to use V-Lock batteries from third-party manufacturers.
The DJI Master Wheels costs a whopping RM34 000 for the complete 3-Axis Model, while the 2-Axis Model will set you back RM25 000. If you want to purchase a Single Wheel Control Module, that will cost you RM10 600. The Master Wheels will start shipping in June 2018. You can already pre-order it now.
DJI Force Pro
The DJI Force Pro is a less imposing device which also serves to synchronize the movement of the operator with the movement of the gimbal. It features low-latency dual-band 2.4 GHz/5.8 GHz wireless technology, which promises latency as low as 10 ms. If you are worried about interference, it can also be tethered to the gimbal with a CANBUS cable touting a 200 Hz signal.
The Force Pro is designed for ease of use, regardless of the operator's experience level. Whether you have used more complex system like the Master Wheels or even joysticks, the Force Pro is quick to pick up and use. If you want to add more accessories, there is also an optional lightweight handlebar.
You can use the DJI Force Pro with the DJI Ronin 2, Ronin-S and other third-party gimbal systems. It offers 5 hours of battery life, and can be recharged via USB-C, CANBUS port, or the DC-IN port which is compatible with third-party V-Lock batteries.
The DJI Force Pro will be priced at RM5100, and will start shipping in June 2018. Pre-orders have already started.
Pokdepinion: I have literally no idea what are these or how am I supposed to use them…