GAMDIAS announces RGB power supplies — high efficiency pretty looking PSUs!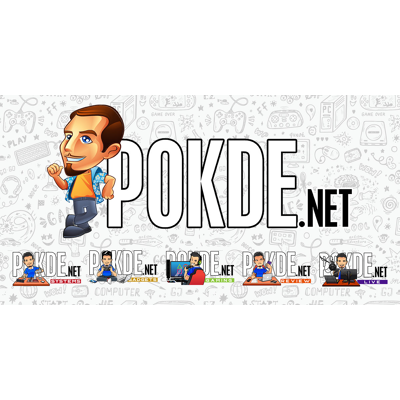 Gamers nowadays desire RGB in everything they have. While soft mousepads were exempt from the RGB craze, they are now available from Razer. GAMDIAS has finally announced their latest RGB PSUs which revealed during CES 2018. In addition to the CYCLOPS X1 which was announced at CES 2018, three members of the ASTRAPE series are also available.
CYCLOPS X1-1200P
The highest end of the current crop of PSUs introduced by GAMDIAS, the CYCLOPS X1-1200P packs the most premium of components for maximum performance. 100% Japanese capacitors are used for the best reliability and efficiency. It is certified 80 Plus Titanium, delivering up to 92% efficiency. The Strict Voltage Regulation also ensures that voltage is within ±3% range, exceeding Intel's specification of 5%. It doesn't slack on the aesthetics front either, with 26 RGB lighting effects to choose from. It is also fully modular, with flat cables for easier cable management. GAMDIAS is confident enough in their product to provide a 10-year warranty, testament to the quality they put into the CYCLOPS X1-1200P.
ASTRAPE P1 series
A series of high-end power supplies, the ASTRAPE P1 family consists of the ASTRAPE P1-750G and ASTRAPE P1-650G. These power supplies are rated 80 Plus Gold, and are guaranteed to work at a minimum of 90% energy efficiency. These power supplies feature most of the features of the CYCLOPS X1-1200P, including the RGB lighting, full modular design and 100% Japanese capacitors.
ASTRAPE M1 series
The ASTRAPE M1 features silent FDB fans that have RGB illumination too. Just like its higher end brethren, it also sports 26 RGB lighting effects configurable via a single switch. However it loses out in terms of efficiency, with just 80 Plus certification for the M1-650W and M1-550W. The M1-650B features 80 Plus Bronze for up to 85% efficiency. All of the ASTRAPE M1 models feature non-modular cabling, but at least they are sleeved for easier cable management.
Pokdepinion: With most cases having PSU shrouds, do you even care if your PSU has RGB?