Genting Arena of Stars Now Using L-Acoustics K2 Sound System – Taking Audio To The Next Level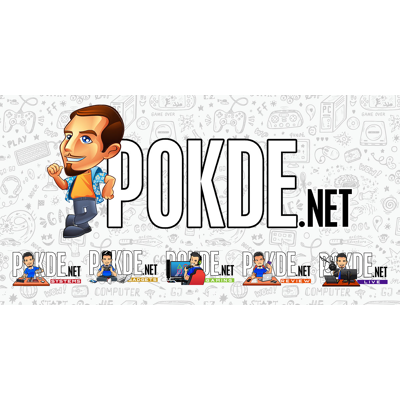 Genting Arena of Stars Now Using L-Acoustics K2 Sound System
There are a wide number of languages being used in this world, but music is said to be a universal language that transcends that barrier. At the Resorts World Genting Arena of Stars, there are plenty of musical performance that happen every month. To take that to the next level, Resorts World Genting has installed a new state-of-the-art sound system known as the L-Acoustics K2.
The L-Acoustics K2 sound system is said to have a rather meticulous installation method as it underwent plenty of planning to ensure the best possible performance at the Arena of Stars. It consists of four K2 array clusters (two 12-box arrays at the front, and two 10-box arrays at the sides), four stacks of L-Acoustics K1-SB subwoofers, and eight KARA enclosures placed in line with KS-28 subwoofers, driven by four LA4X and twenty LA12X amplified controllers.
The result? It allows the sound from musical performances to be projected outwards to the audience with pinpoint precision, heart-thumping bass, and sounds that fill the arena evenly in all areas. All of this together without any feedback, reflection nor dead spaces no matter where the listener is.
However, the sheer number of equipment isn't the only thing that makes installation a meticulous process. As they had to utilize the existing infrastructure in the Arena of Stars, they utilized a computer software called L-Acoustics Soundvision to map out the entire arena and optimize the placement and setting so every single part of it will have an uncompromising audio experience.
According to Faz Salleh, Senior Consultant for Pro Audio Solutions at Sennheiser, he mentioned that while this mapping program cannot be proven to be 100% accurate and can't given an exact figure either, it is certainly much more accurate than humanly possible. They have continued using that program to optimize the experience for various situations and it has not even come close to failing.
In case you didn't know, the L-Acoustics K2 is the same sound system utilized in international music festivals like Tomorrowland and Coachella. It is also apparently a popular choice among top touring artists such as Adele, Pink, and Jacky Cheung. When compared to the K1, it is said to have the same level of performance despite the noticeably smaller footprint.
The Arena of Stars is said to have eight international concerts and eight corporate events every month, according to Vice President of Promotions and Entertainment for Resorts World Genting Kevin Tann. Given their success over the years, they wanted to give back to customers with a new and improved sound system that virtually anyone can appreciate during these performances.
Simply put, if you're planning on visiting the Arena of Stars at Resorts World Genting for a performance moving forward, get ready to enjoy a brand new sound system that will blow you away.
Pokdepinion: While I personally enjoyed listening to the L-Acoustics K2 sound system, I believe the arena requires some adjustments for further optimizations. A particular one I had in mind is better sound isolation. During my demo session, there was no carpet on the floor nor any noticeable padding around the arena. It could take something good to even greater heights.