[UPDATE 2] Here's Your Chance To Get The Huawei P20 Pro For ONLY RM1! – Limited to 100 units only, good luck!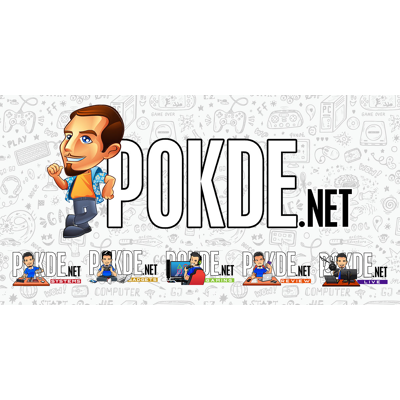 Early bird gets the Huawei P20 Pro
Ever since the Huawei P20 Pro launched a couple of months ago, it became one of the most sought after devices on the market. With its mind-blowing triple camera setup and eye-catching design, it's no wonder people love it so much.
Just ask the Chinese consumers who spent a mind numbing RM 62 Million in ten seconds just for them to get the Huawei P20 Pro and the Huawei P20! The Huawei P20 Pro ain't a particularly cheap device either with it retailing at about RM 3,299 when it first launched so this pretty much shows the lengths people go to get their devices.
Now there's a chance for you too to get the P20 Pro albeit at a much, much, cheaper price. Digi will be offering the Huawei P20 Pro Twilight at just RM 1 at the Digi Store in Bukit Bintang this 8 June for their new Rah-Rah Internet plan launch. Yeah that's right, only 1 frikkin ringgit. Even a plate of roti canai is more expensive than that!
You have to be there super early though, as there will be 100 units only available for purchase! So don't miss this amazing opportunity to get yourself Huawei's flagship phone for less than what an average Malaysian pays for their breakfast.
The Huawei P20 Pro features a 6.1 inch IPS LCD display with 6GB of RAM, 128GB internal storage, Huawei's proprietary Kirin 970 octa core processor and a 4,000 mAh battery. The P20 Pro's unique triple lens setup features a f/1.8 40MP colour lens, a f/1.6 20MP monochrome lens as well as a third 8MP f/2.4 telephoto lens.
Check out the event details down below:
DATE: Friday 8 June
VENUE: Digi Store Bukit Bintang, Lot 106 & 108, Jalan Bukit Bintang, 55100 Kuala Lumpur.
TIME: 10 AM
[UPDATE 1]
Apparently you will have to sign up for RM190 monthly fees to get the HUAWEI P20 Pro at RM1. We will be staying around to see if there are any cheaper plans that offer the P20 Pro at a discounted price. On the bright side, you are getting 100GB of data per month and unlimited calls, along with 60 minutes of IDD calls, 60 minutes of roaming calls and 5GB of roaming data in 10 countries.
[UPDATE 2]
There are a slew of plans available too for for users who need roaming services in 10 countries, specifically Australia, Brunei, China, Hong Kong, Indonesia, Myanmar, Singapore, Taiwan, Thailand and the Philippines. Devices such as the HUAWEI P20, Samsung A8+ and the vivo X21 for RM1 are also offered for subscribers to Digi Postpaid. Digi is also organizing a contest for football fans to go to some of the most iconic soccer cities in the world. The contest details will be shared on Digi's platforms soon, so stay tuned!