[IFA 2019] Acer somehow manages to cram a GeForce MX250 into the 990-gram Acer Swift 5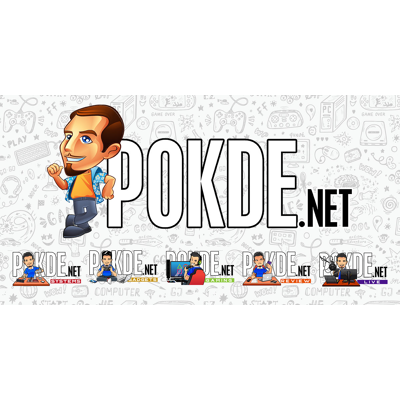 Acer introduced the Acer Swift 5 and Acer Swift 3 at IFA 2019, bringing 10th Gen Intel Core processors and the GeForce MX250 into laptops that are impossibly compact and lightweight!
Acer Swift 5
Yeah yeah, the GeForce MX250 isn't even that powerful, you say. But man, we are talking about a laptop that weighs just 990 grams. That's less than what some high-end desktop CPU coolers weigh. And the Acer Swift 5 is only 14.95mm thin! And they also told us that it can be even lighter if not for the GeForce MX250? A laptop that's even lighter than 990 grams, complete with a 10th Generation Intel Core i7 processor. The 10nm Ice Lake ones, not the 14nm ones.
What that means is that you will be getting Intel's latest Iris Pro graphics from the Intel Gen11 graphics architecture, and also built-in support for Thunderbolt 3 and WiFi 6. The battery is also no slouch, with Acer promising up to 12.5 hours of battery life with the Swift 5, and 4.5 hours of use with just a 30-minute charge. Pretty impressive, if you ask me. Capping it off is a 14″ display with narrow bezels for a screen-to-body ratio of 86.4%. If this isn't portable enough for you, I am not sure what is.
Prices start from USD 900 (~RM3757), with availability to commence in North America in November. China is expected to see the device a bit earlier in Q3, with prices from RMB 7499 (~RM4394).
Acer Swift 3
For those who are willing to sacrifice a bit of portability for the sake of affordability, the Acer Swift 3 is your option. Priced from USD 700 (~RM2922), this is a much more affordable option, and it isn't all that much heavier at 1.19kg. It is a bit ticker at 15.95mm, but you get all the goodies that the Acer Swift 5 offers, including the 10th Gen Intel Core i7 processor, the GeForce MX250 GPU, Thunderbolt 3 and also WiFi 6.
The battery is equally enduring according to Acer's claims, with up to 12.5 hours of battery life per charge and 4 hours of use with just a 30-minute charge. In terms of the footprint, you are looking at a 84% screen-to-body ratio thanks to the thin 4.37mm bezels around 14″ display. Needless to say, this is one portable machine.
Which laptop will you choose?
Pokdepinion: The Acer Swift 5 really felt surreal to hold… It was just way too light for its size and specifications…